In the fog, I advance...
Step by step...
To the future.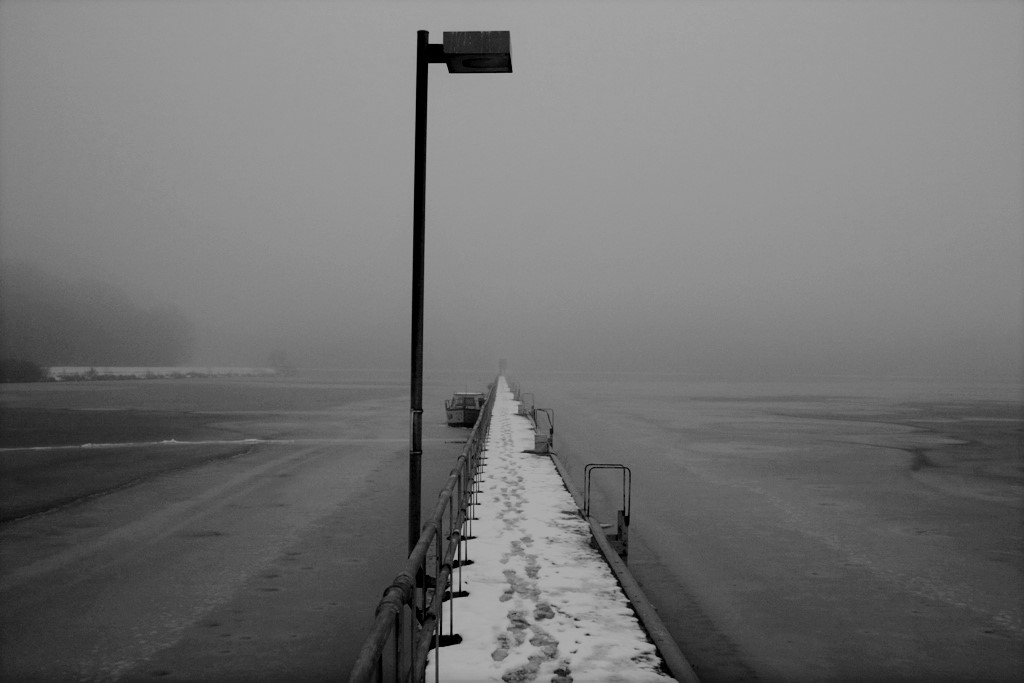 ---
In front of me, the fog. A dark and thick cloud seeming to swallow everything. What's next that I can barely see ? No idea. Everything is blurry, the ground merges with the sky, nothing is tangible or reassuring.
Everything invites fear.
Everything invites anguish.
I see the unknown. I can almost touch it. I am in front of him and I have no choice. I must move in this direction. I don't want to turn around anymore.
What is behind me ? The past.
But it is towards the future that I want to move forward. Even if everything seems blurry, I know that this future will be bright, even if it means having to go through the most distressing and the most suffocating fog.
---
---
Related page
The photo illustrating this little text comes from an excursion along an abandoned canal.
Comments