2011-2020 : no government
Certainly, Belgium will never be a "normal" country. A decade ago, a serious government crisis had already nearly led to the country disappearing.
History repeats itself...
I therefore take this opportunity to put back online the photo report that I had made during the demonstration of January 23, 2011. Thanks to a few emails exchanged with one of the organizers, I had become the officially unofficial photographer of this demonstration.
To remind you where the country has already passed, I therefore give these few photos to you.

Click on the image to access the coverage
---
To find everything on WorldofJosh.be
Larry Page, Sergey Brin and their friends from Google™ can tremble ! WorldofJosh.be is already integrating a powerful internal search engine.
The site with more than 130,000 billion referenced web pages can go into hiding.
And why did I integrate this powerful tool ? Uh ... well ... Have a good day
Obviously, I did not write this search engine myself. It's Mathieu Chartier who kindly makes it available on the website Blog Internet-Formation (in French).
And as we say to the labour office : good research !
---
COVID-19 & deconfinement
Some reflections on people and deconfinement. All this is very reassuring and joyful...
I was already quite a misanthropist in the past. But with all that will follow in this paper, my conviction will only come out stronger.
Continue here !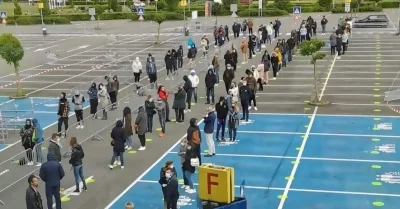 ---
Old news are here, in the archives of WorldofJosh.be.
---