A obligatory point for anyone traveling to Mouscron from Hainaut, the Boulevard des Alliés-Boulevard Industriel intersection has always been a black spot for local mobility. But it has just been closed permanently to be replaced by a tunnel surmounted by a roundabout (one more...).
I estimate its construction around 1980. It was there before the existing tunnel (a few hundred meters away), opened in 1985.
The only important crossing on this express road connecting Dottignies to Rekkem, it will be the scene of good numbers of accidents, sometimes fatal given the speeds practiced here.
On the one hand, it allows to reach the center Mouscron coming from the highway Tournai-Bruges and on the other hand, it connects the station to the industrial zones. There is therefore a mixture of transit, local traffic, even agricultural. It goes without saying that at rush hour, we drive there slowly.
For a long time, this junction was equipped with a simple signage : that is to say that the vehicles going straight had to cross at the same time those which turned to the left. Easy to imagine the danger that this signage represented for this corner located just after a big curve.
Before 1995, this crossing was also the only fast link between Flanders and Wallonia in this part of Belgium. Indeed, the highway E403-A17 Tournai-Bruges had remained unfinished for more than 20 years for low-level language quarrelsNote1.
As logic would have it, it will only be equipped with three-way signageNote2 once the highway is open. It is made safer once the traffic density has decreased. Smart, isn't it ?
Since April 16, 2010, this junction is closed. It is replaced the time of the works (estimated at 2 years) by a roundabout using the old access ramps. These ramps have existed for more than 15 years, in anticipation of this tunnel. Some of them were never put into service, others were useless and finally, some were really used.
These images have of course been made possible by the intersection closure. Without that, it would have been assured death.
Seeing this peaceful and desert corner is exceptional. Let's enjoy !
Pictures
N58
End of track. The excavators will come into action within a few days.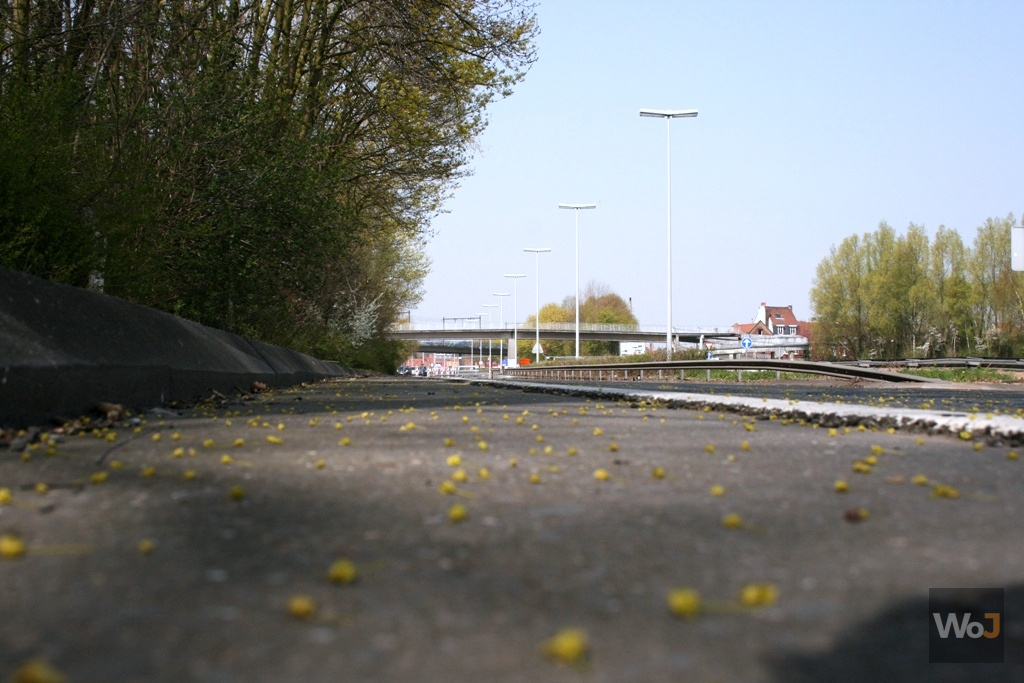 N58
The N58 coming from the tunnel. Although limited to 90 km/h (50 mph), it wasn't uncommon to see more than cars driving here at 120km/h (74 mph).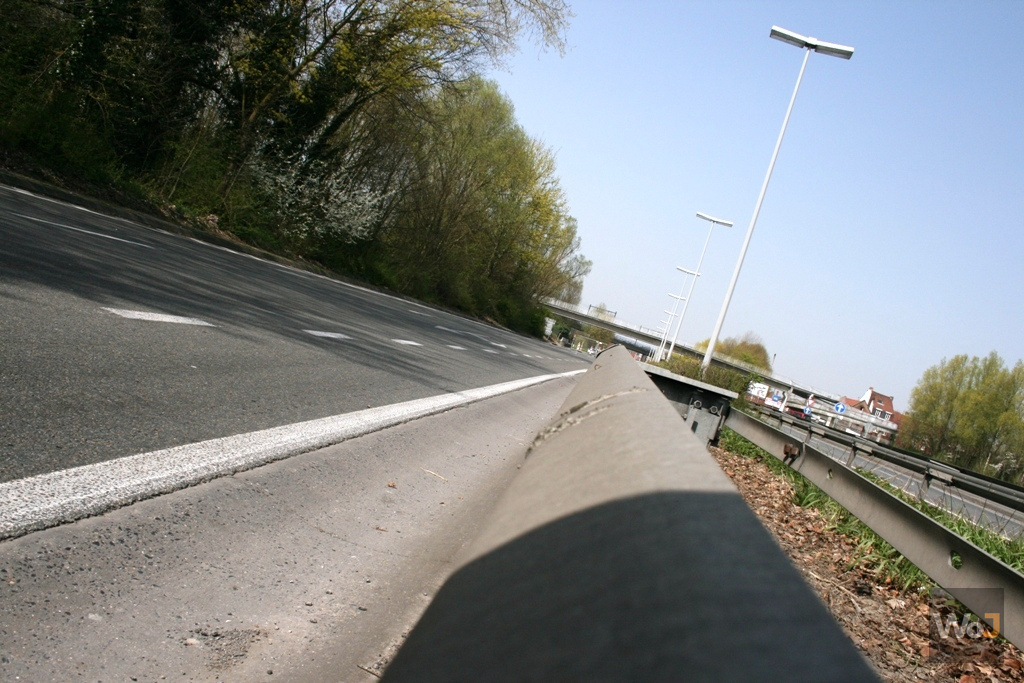 N58
Along a safety rail, a real guillotine for bikers.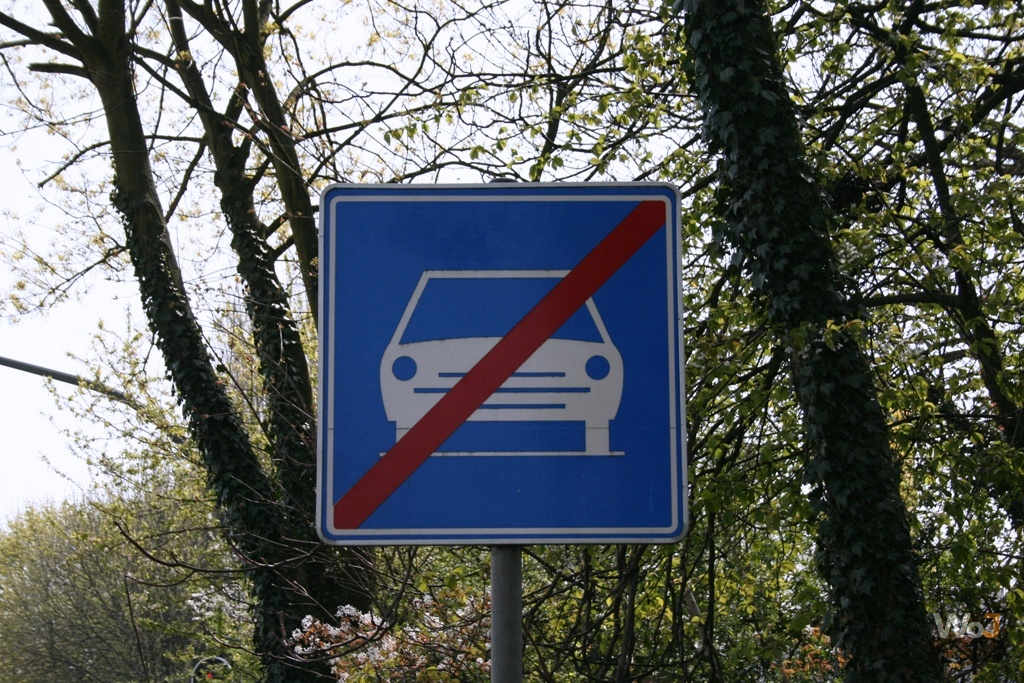 N58
Road sign couldn't be more explicit...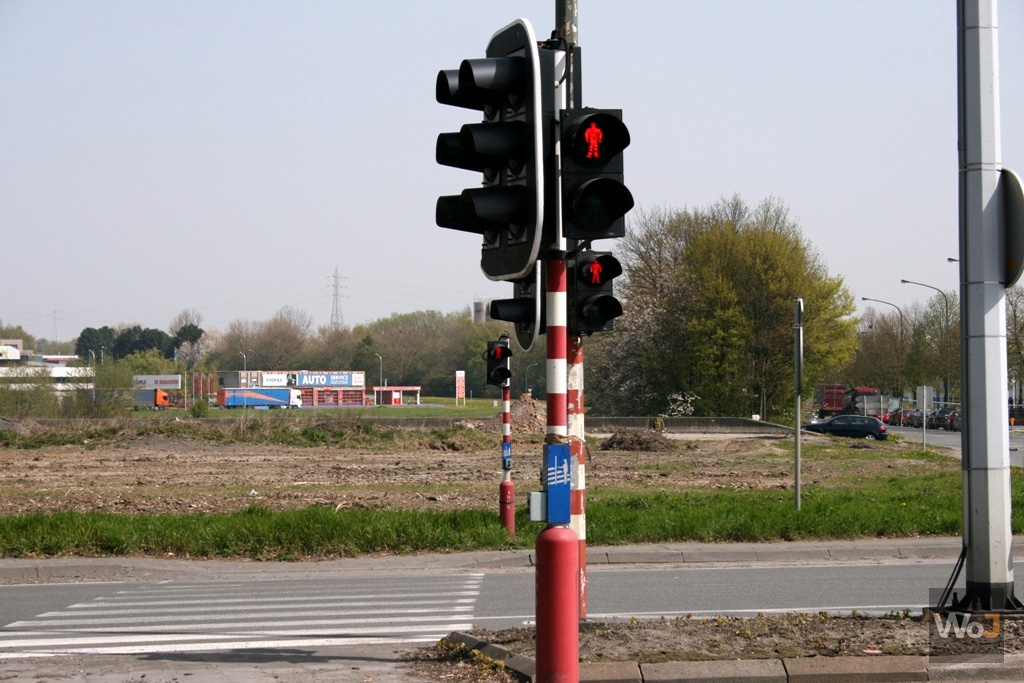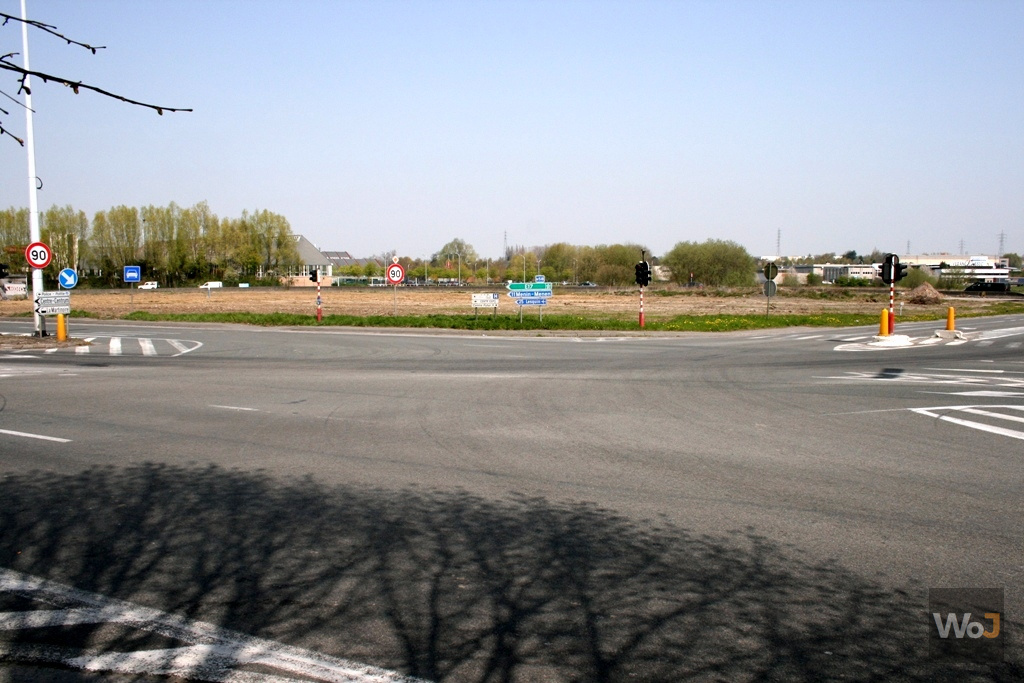 N58
There have been accidents here (and deaths too).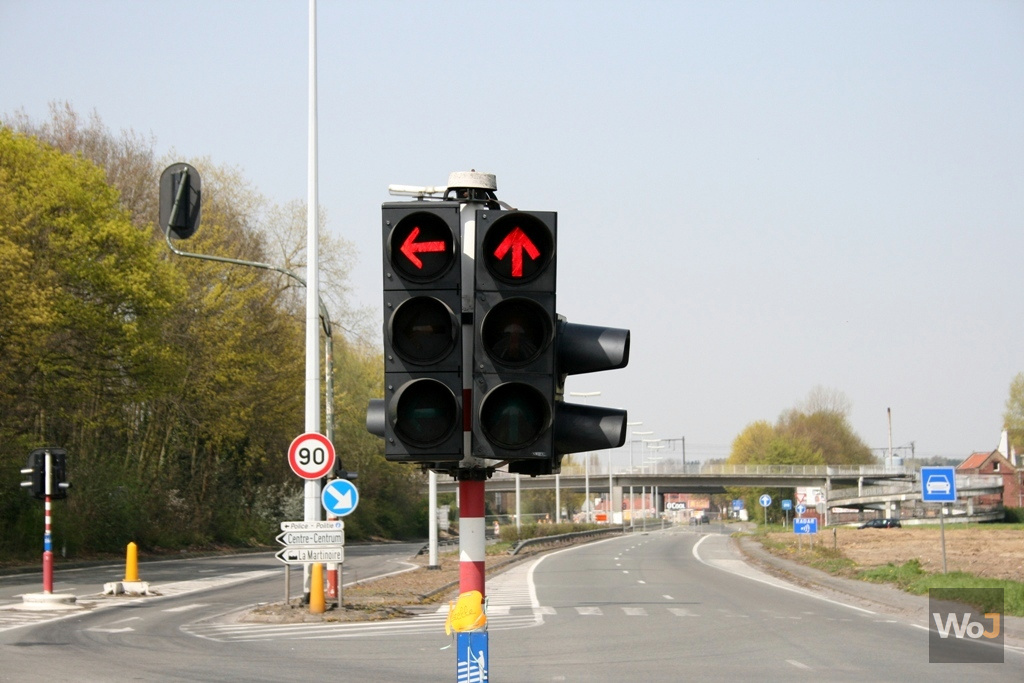 N58
Traffic lights definitely red. We don't go anymore.
N58
General view of the junction. To see it thus emptied of all vehicles is obviously exceptional.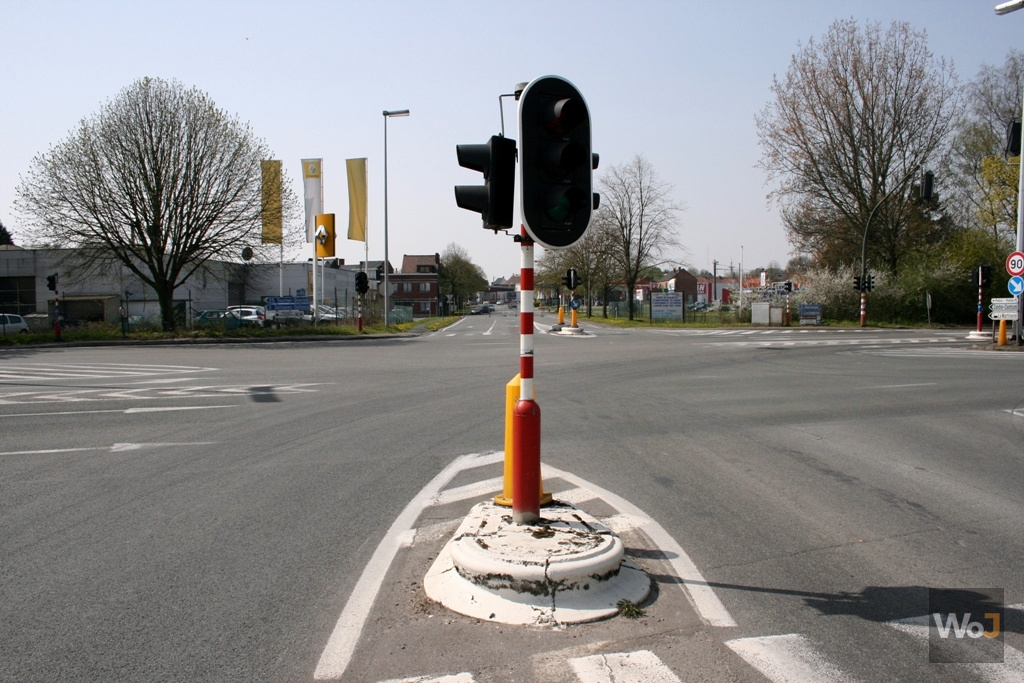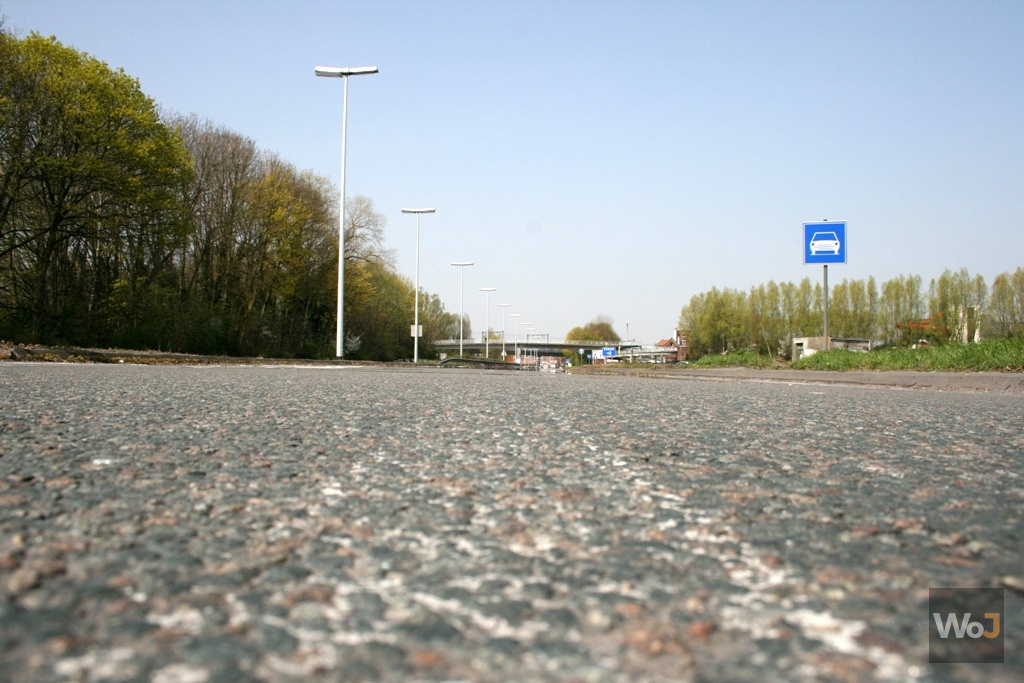 N58
15 to 20,000 vehicles a day passed through here.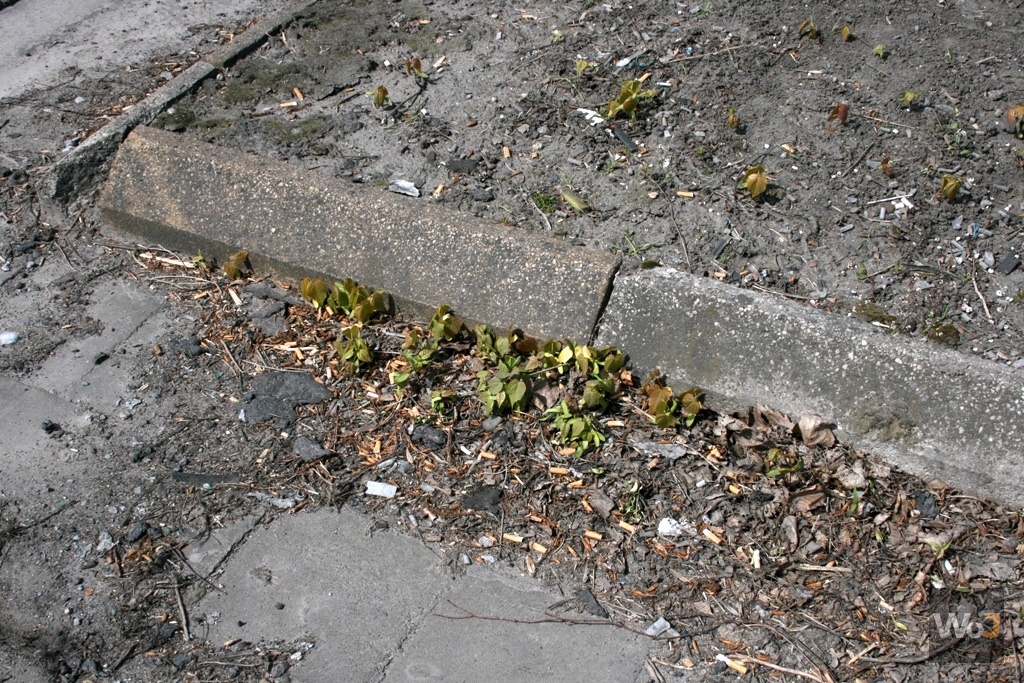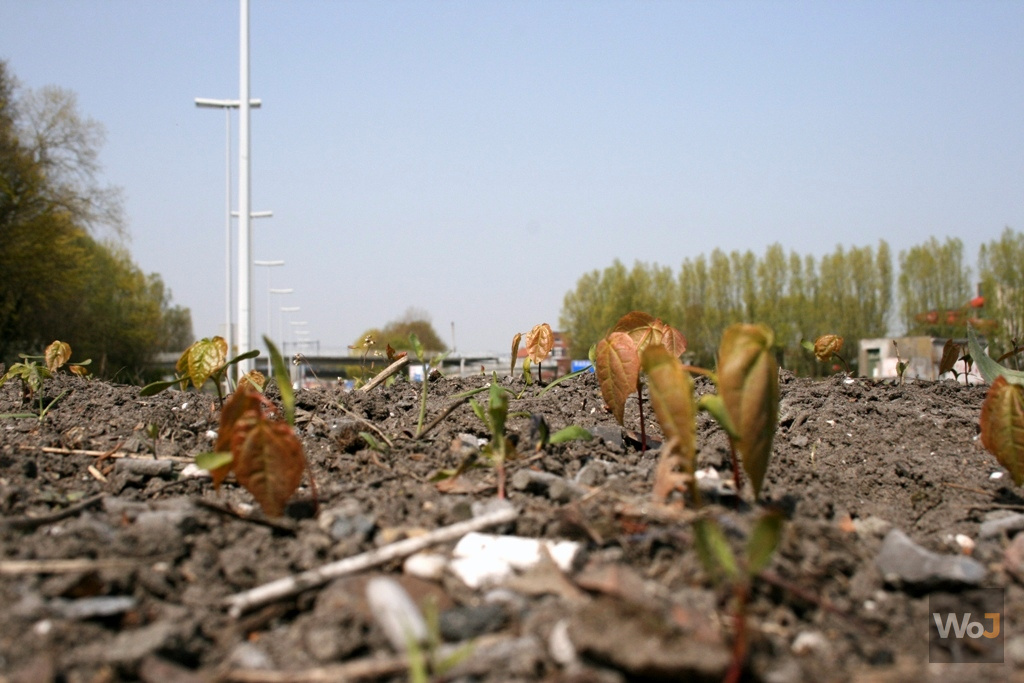 N58
The vegetation is trying to break through this sterile soil.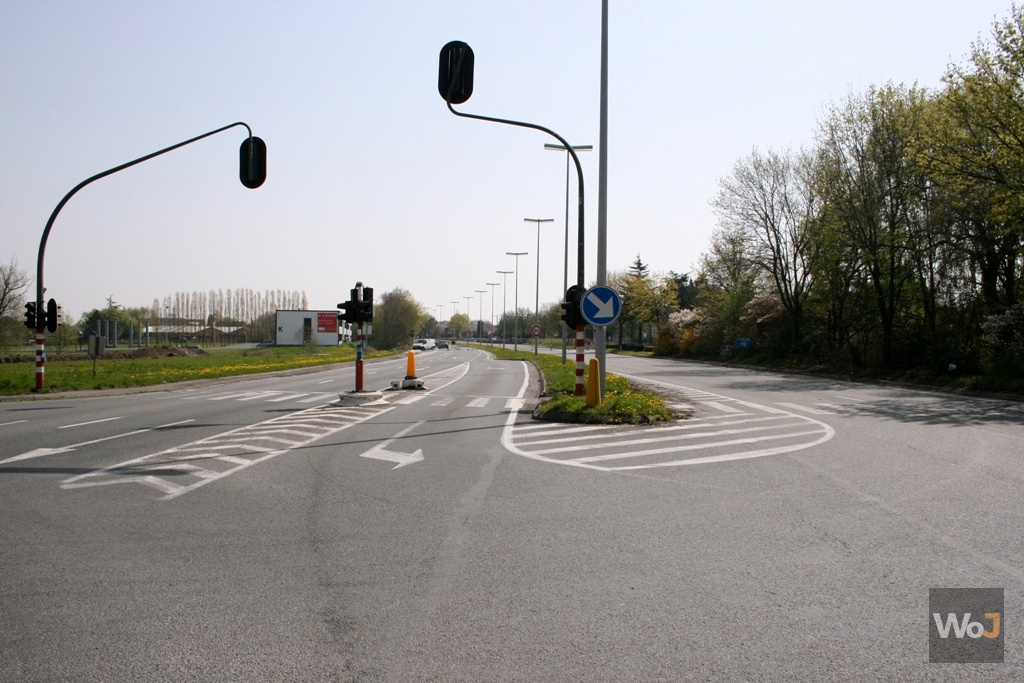 N58
Towards Dottignies and Tournai.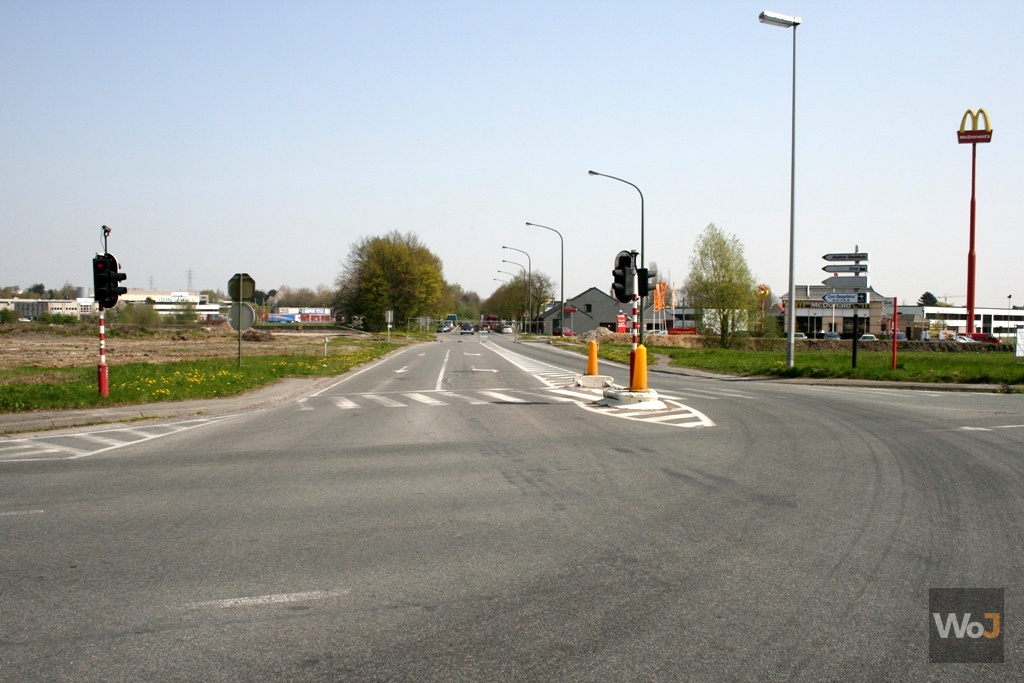 N58
Towards the industrial estate and Rollegem.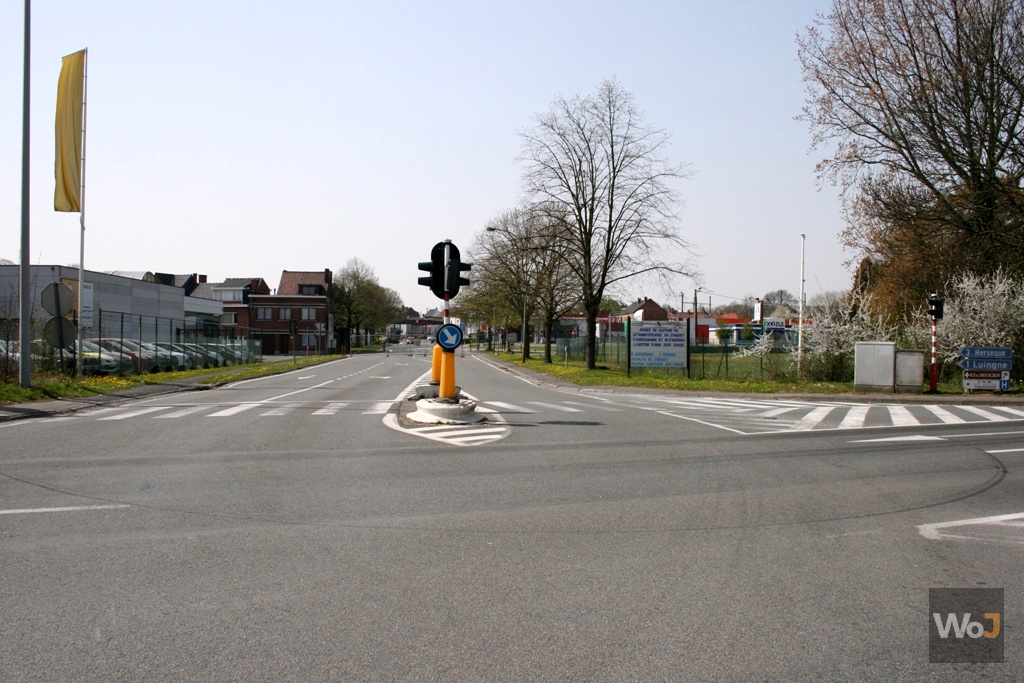 N58
Towards Mouscron-Center.
N58
Image inconceivable two days earlier.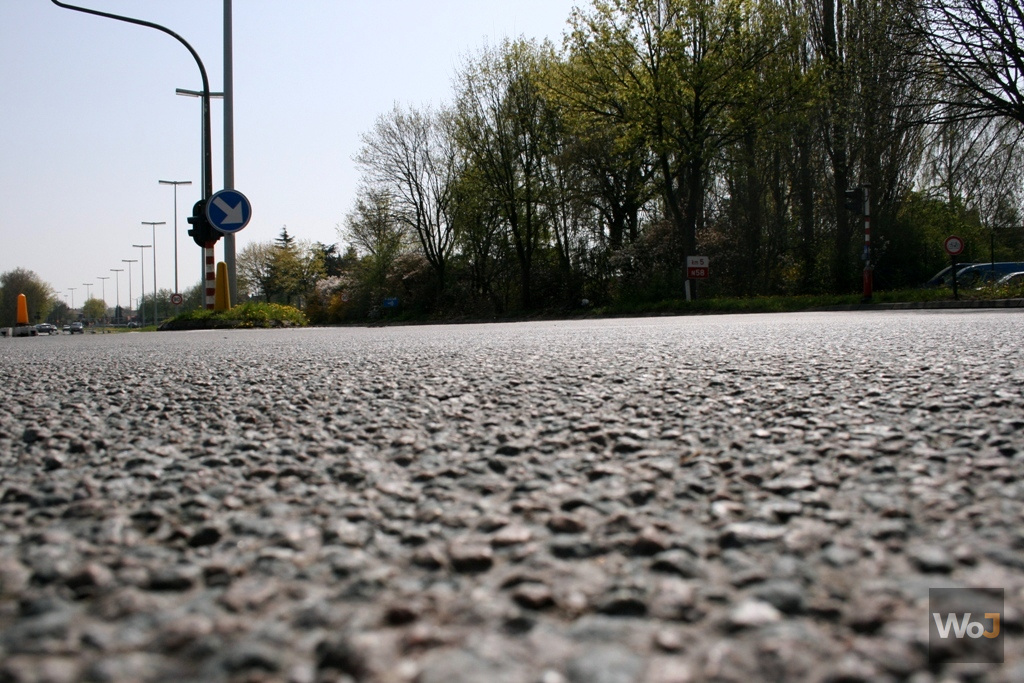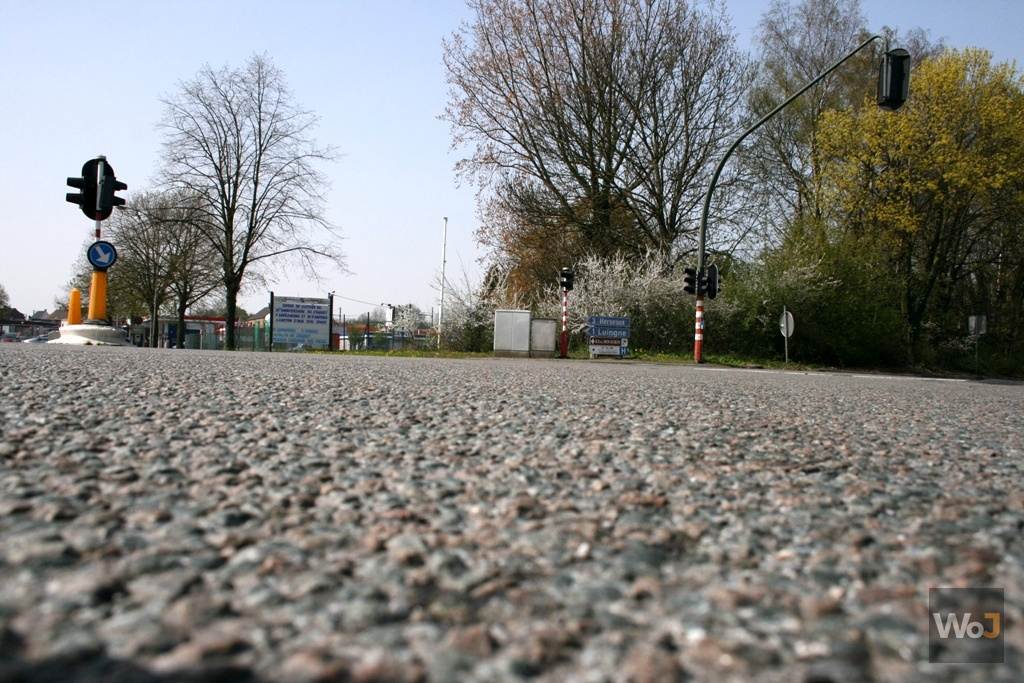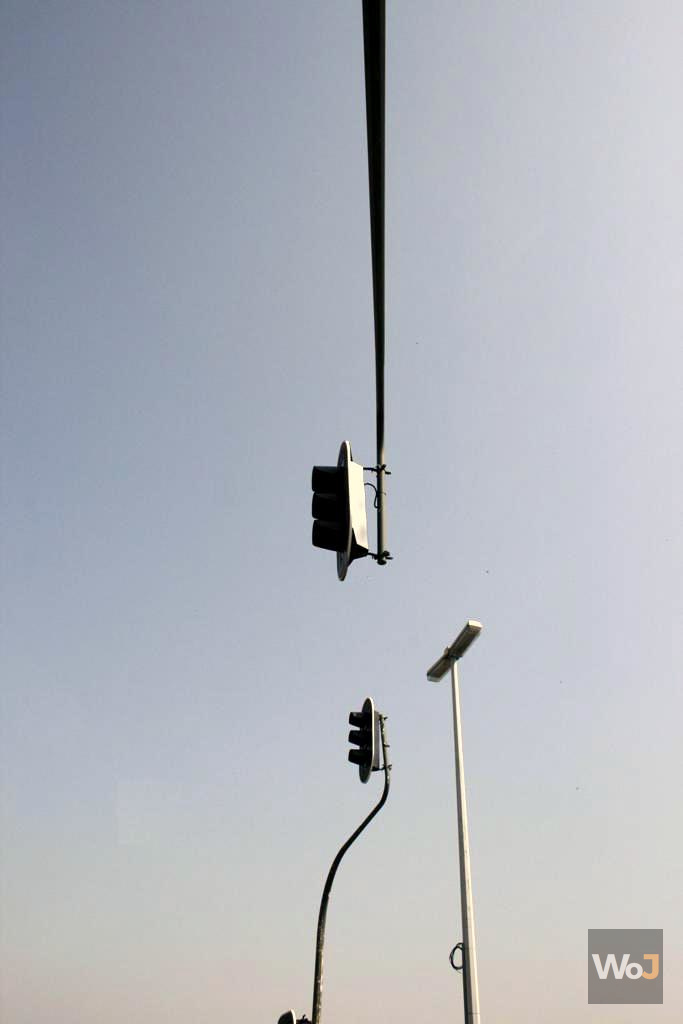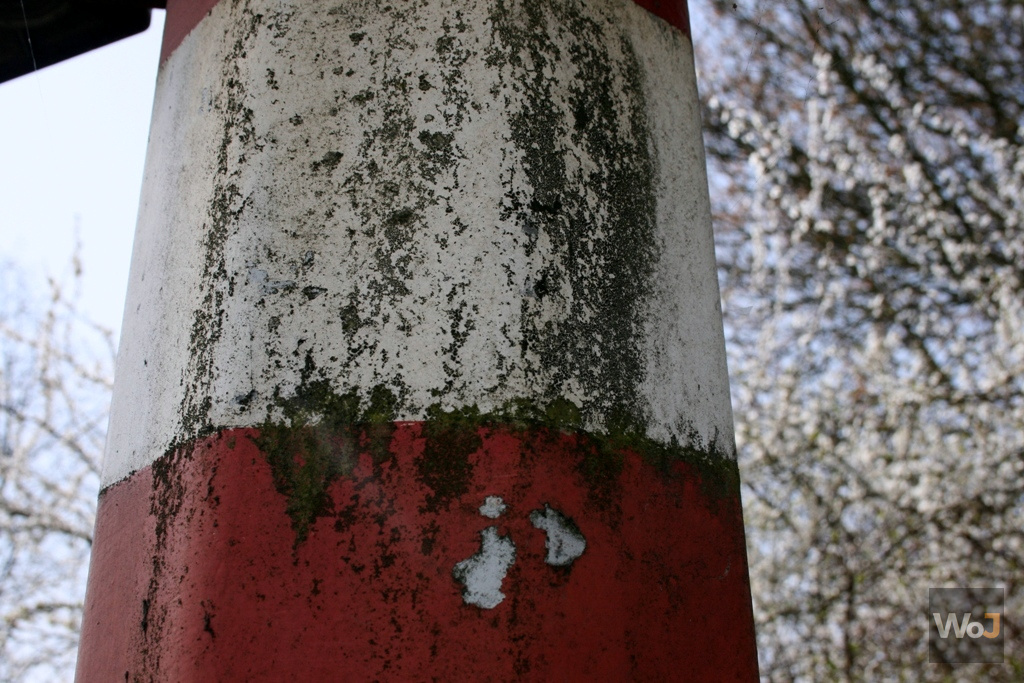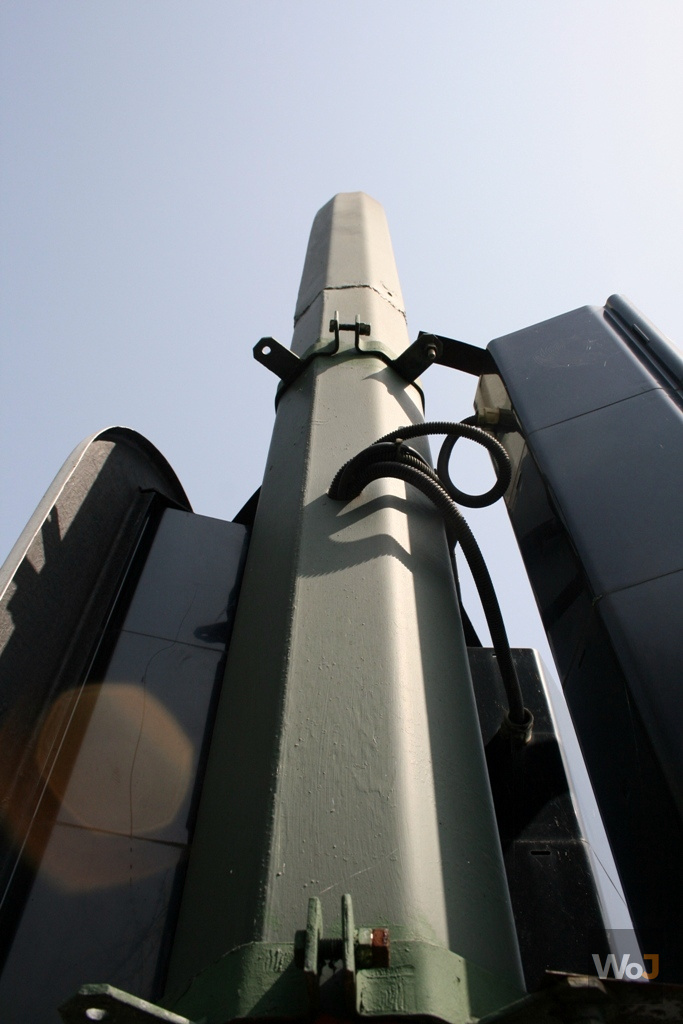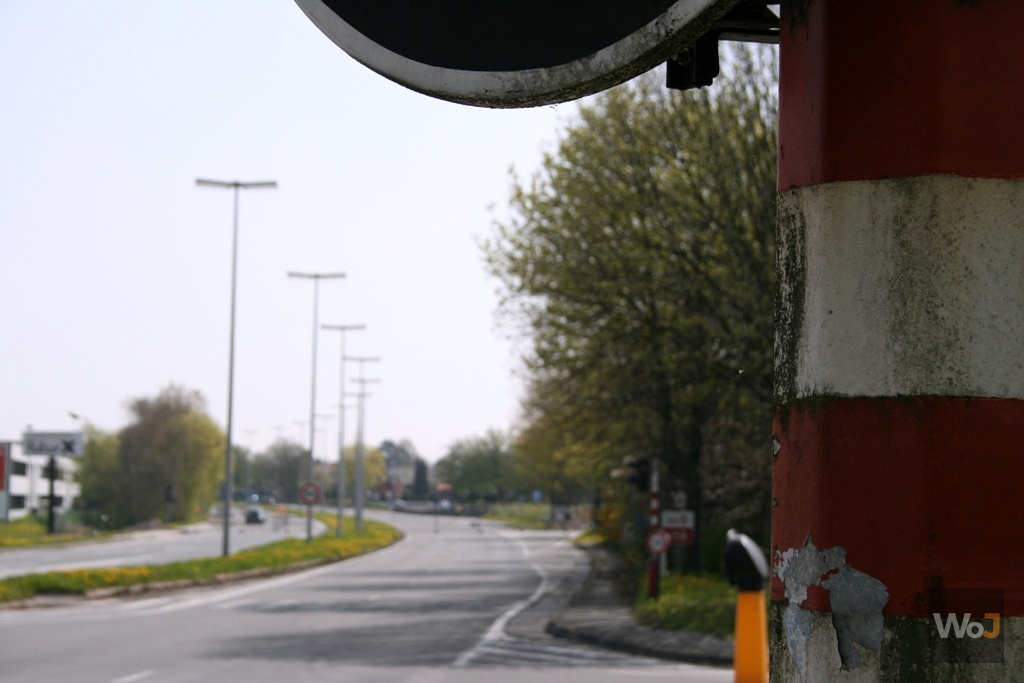 N58
Image that will belong to the past within a few days.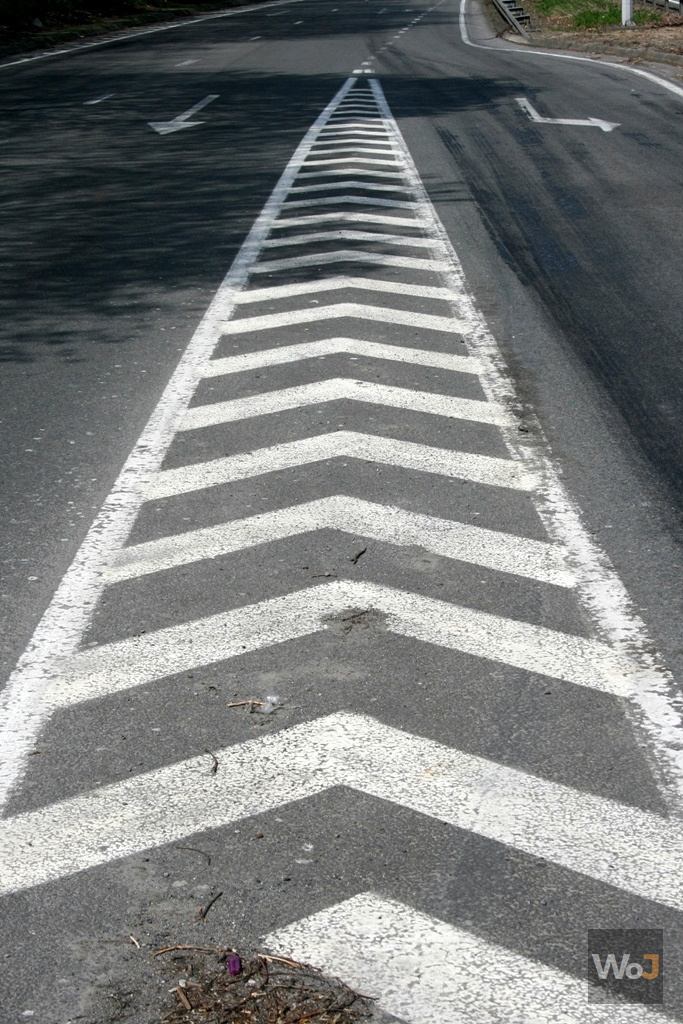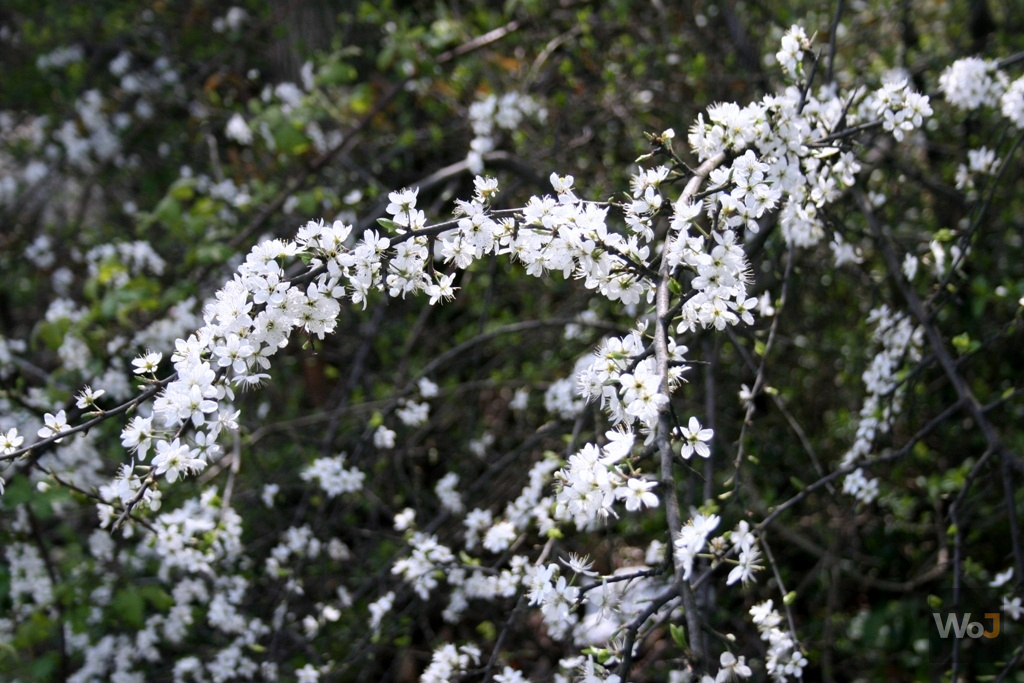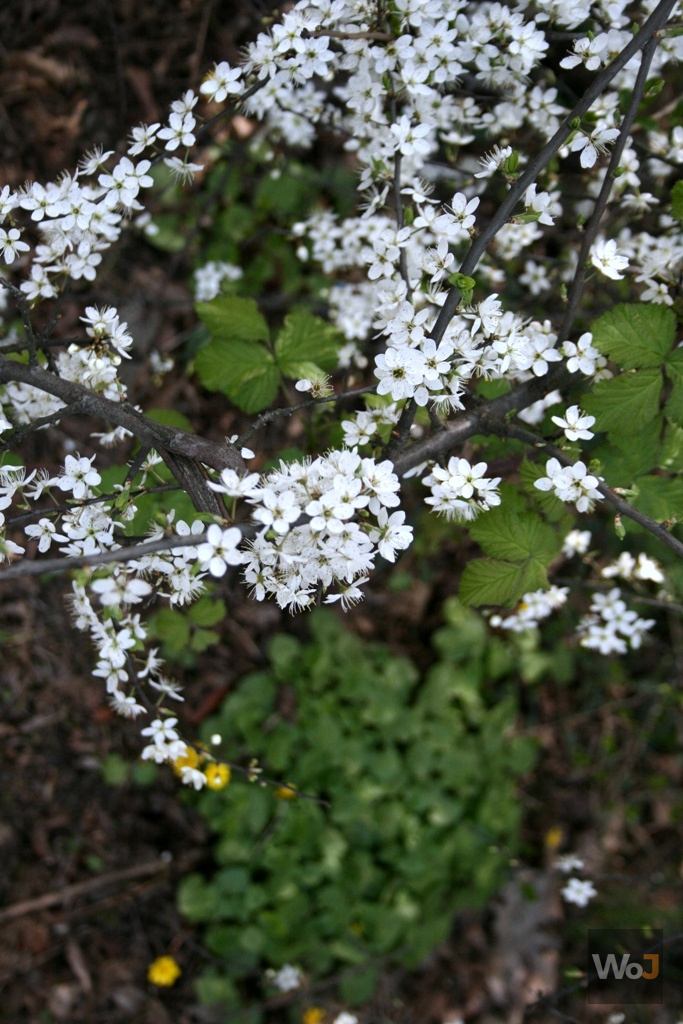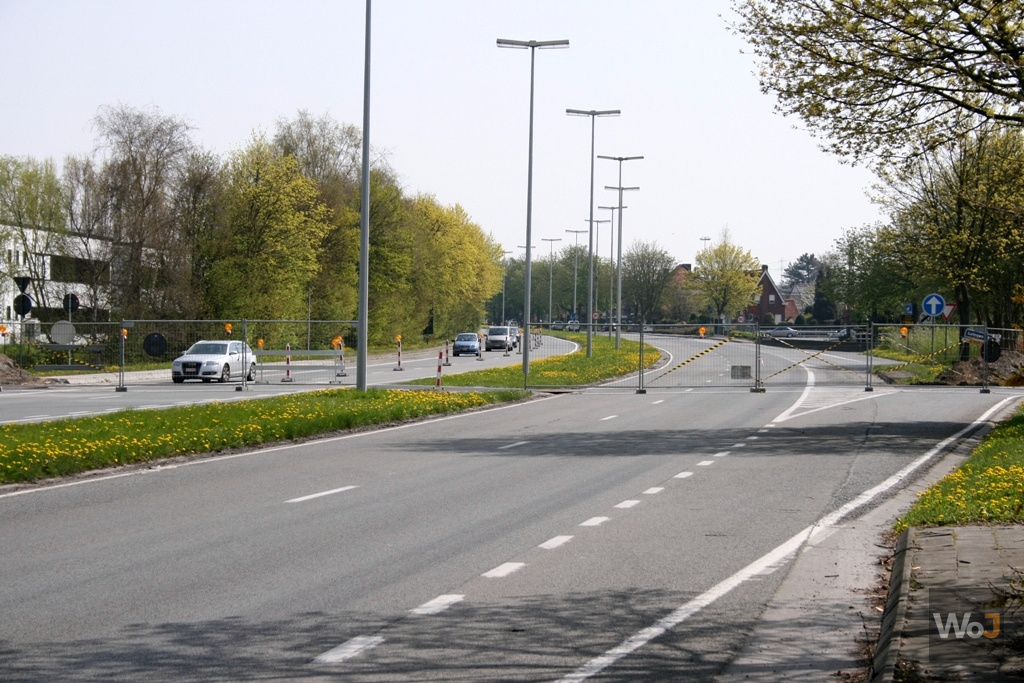 N58
Barriers a little light along the roundabout. Not sure that at night, this markup is sufficient.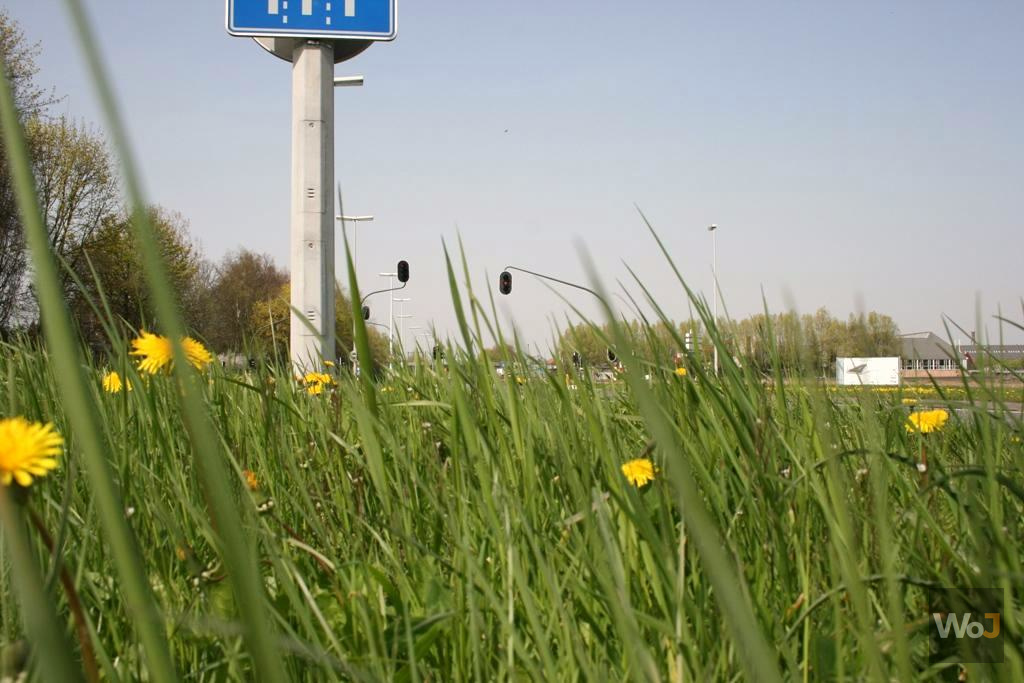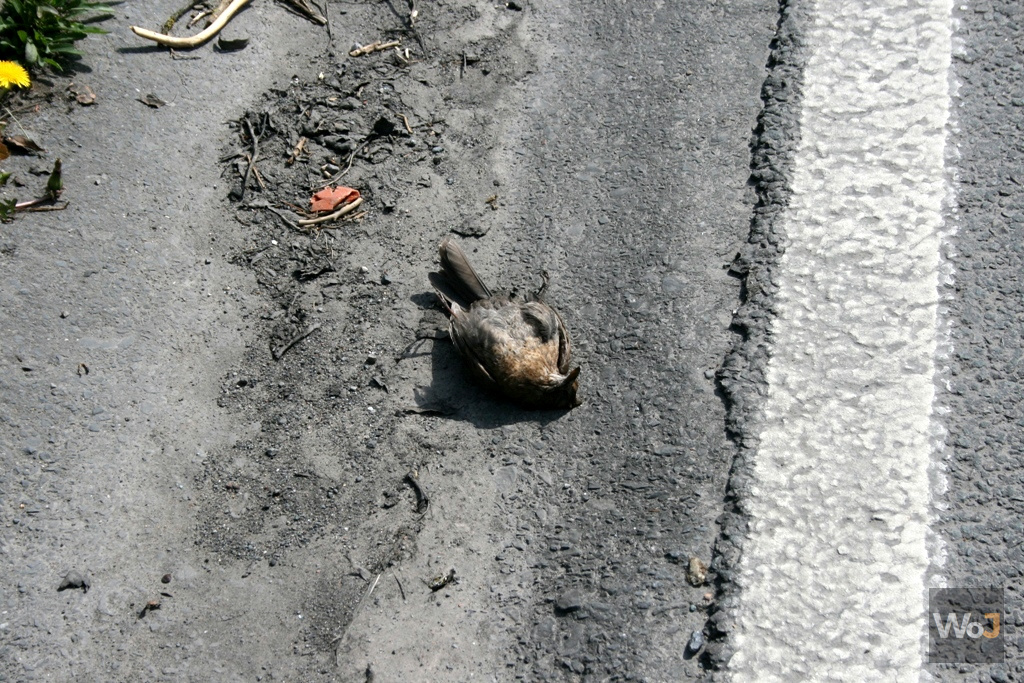 N58
Access to the city side of the bridge. It is now the only link between the two "banks" of the expressway for pedestrians and cyclists.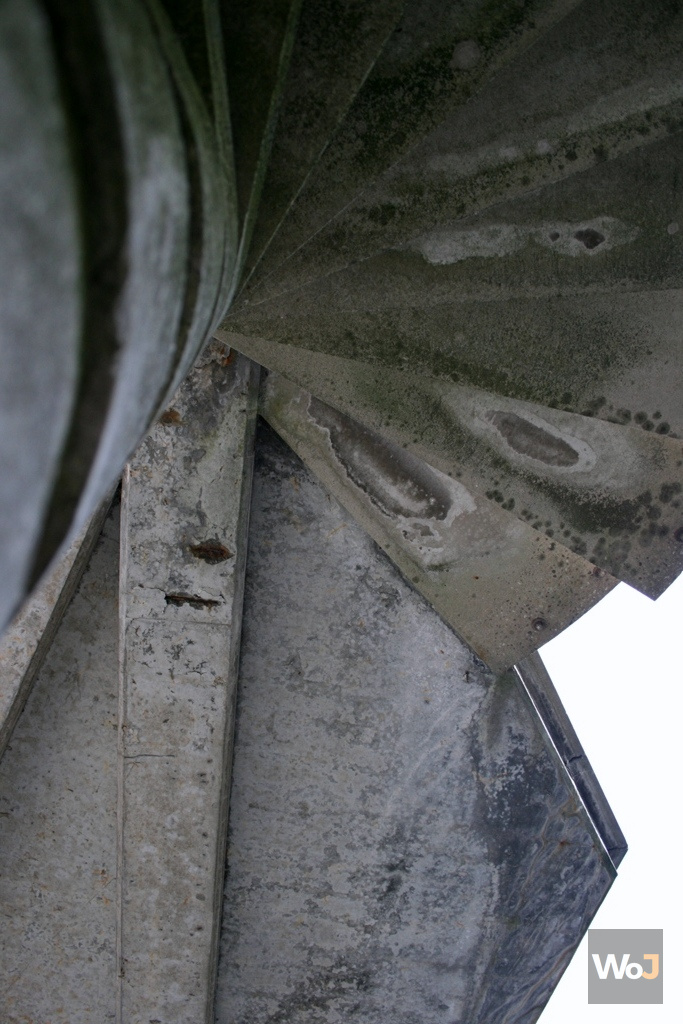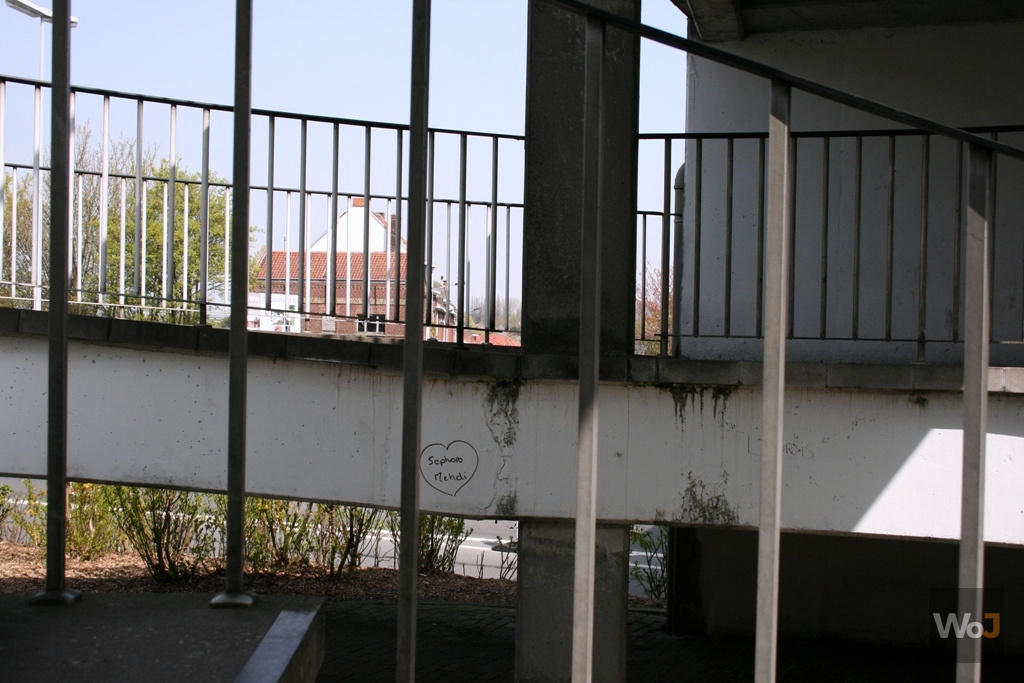 N58
A little love in this world of bullies. The other tags are far from being so poetic.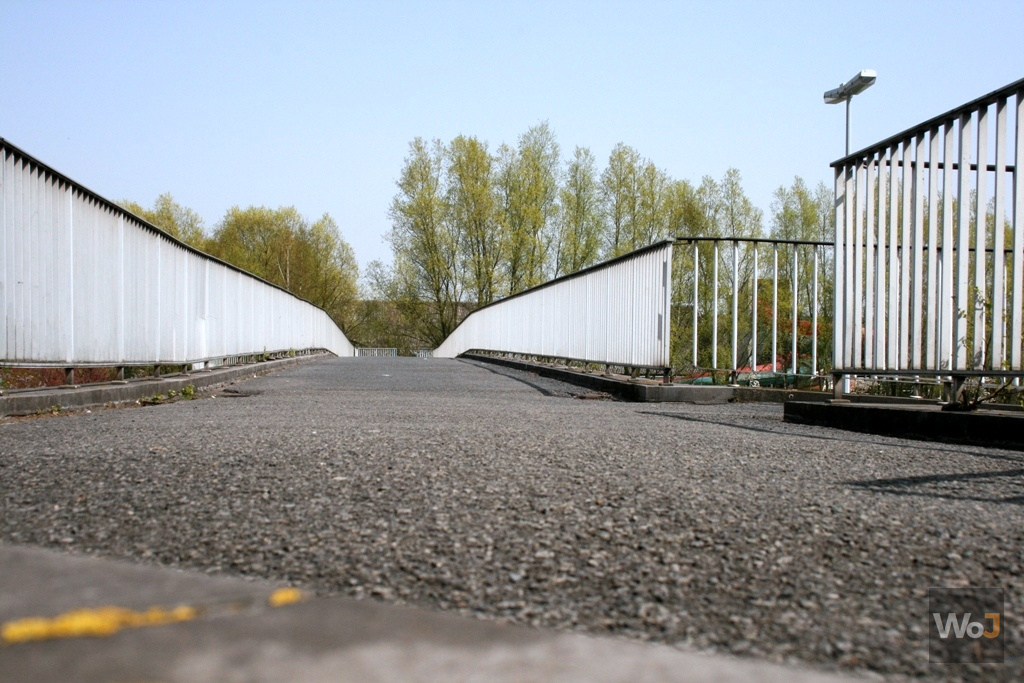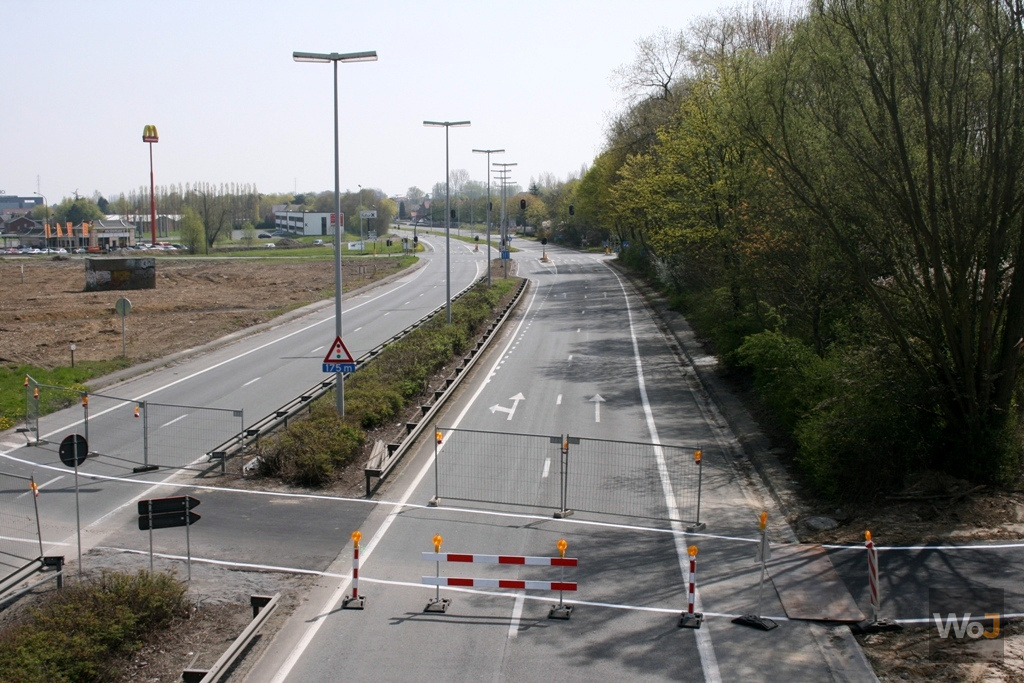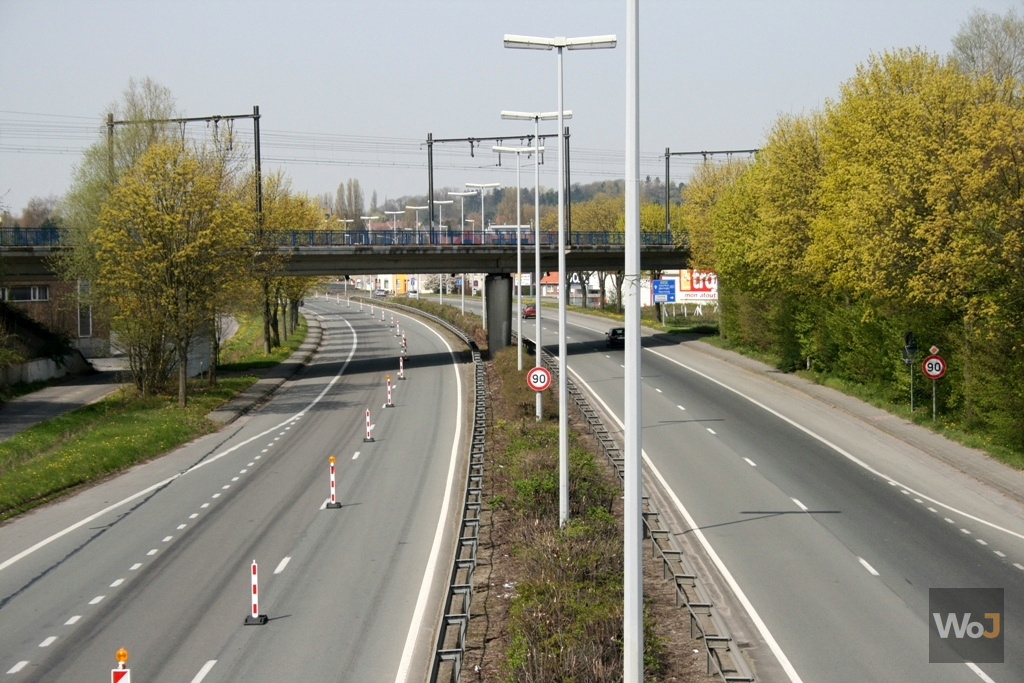 N58
Boulevard des Alliés towards Menen and the tunnel.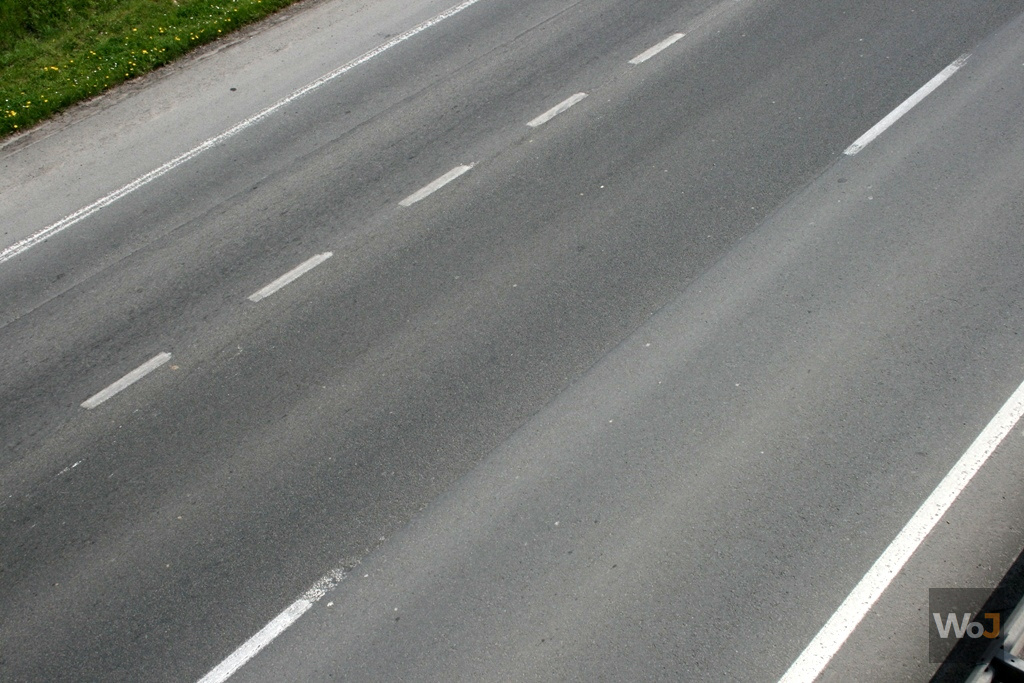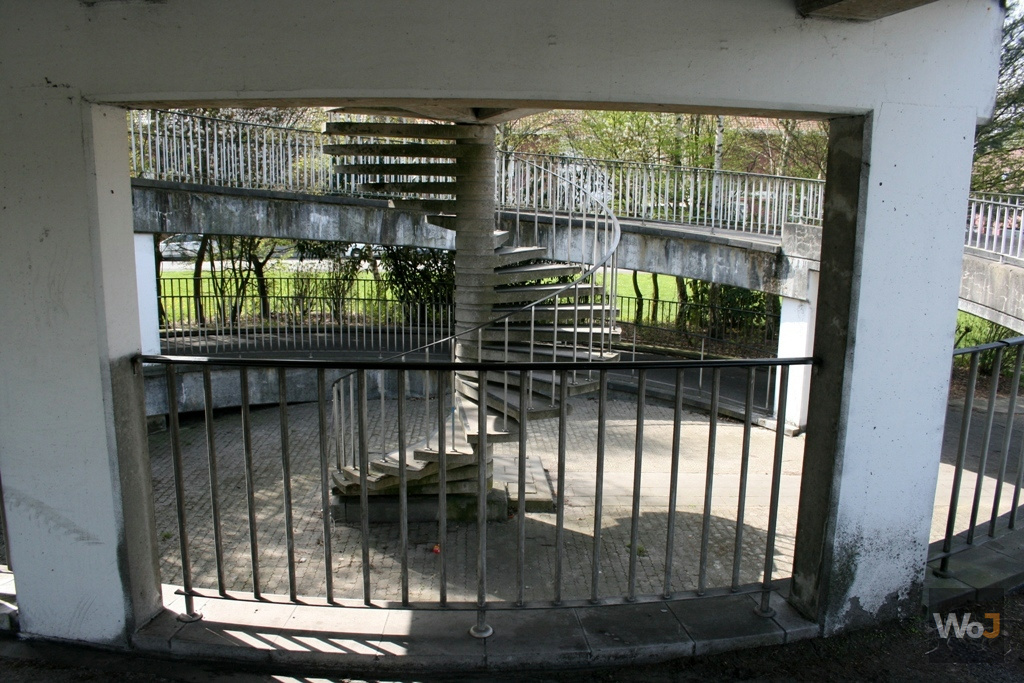 N58
A spiral staircase in the center of a ramp of the same shape. Beautiful exercise style.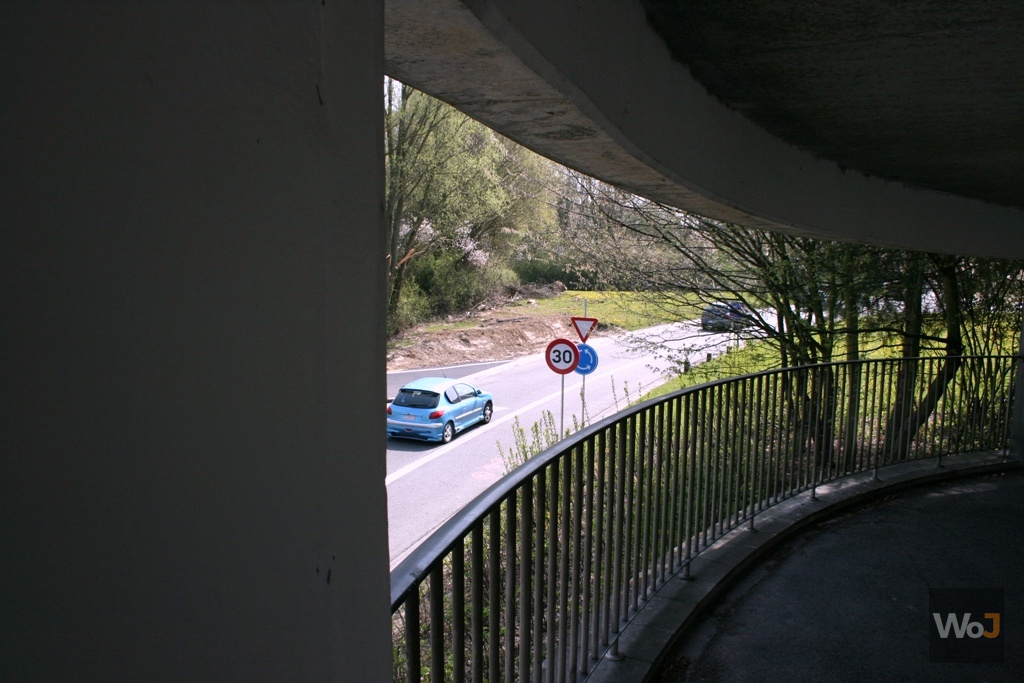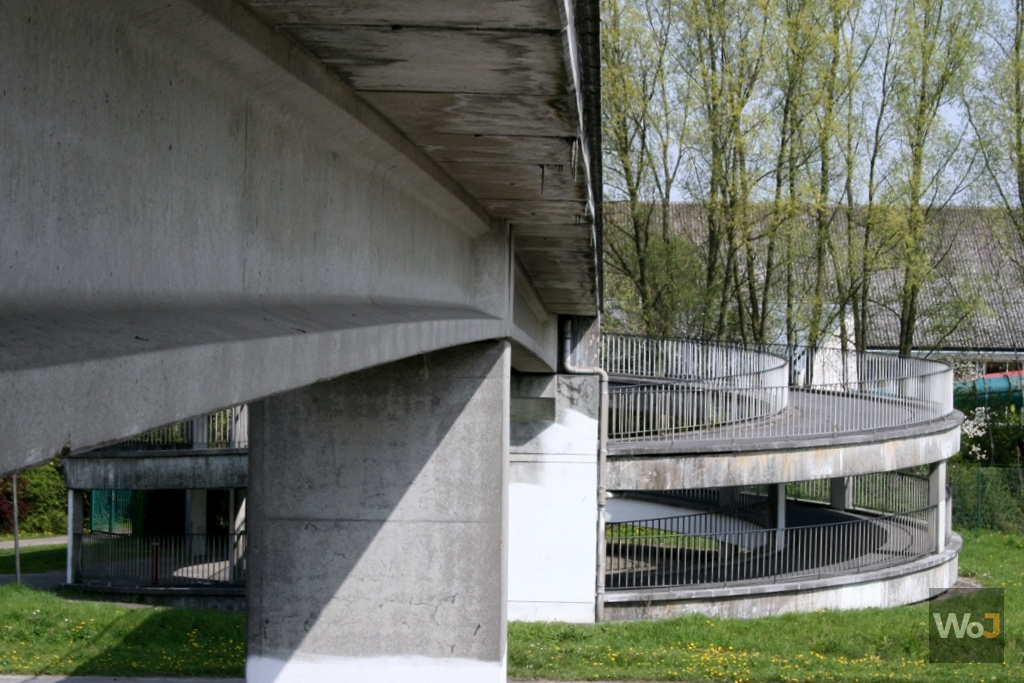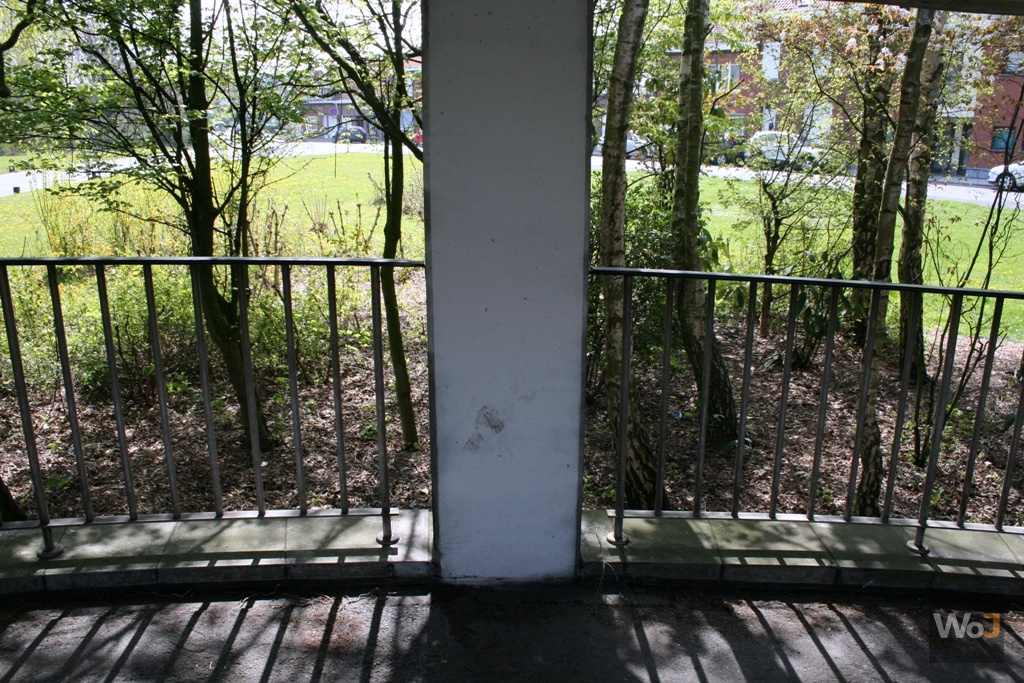 N58
A corner of greenery in front of the Rue de la Liesse.
N58
Image of Google Street View of late 2009. The crossing is still in use.
---
---
Notes
The Flemish section was completed long ago but the Walloon region did not want to complete it as long as a correct connection between Comines (Francophone enclave in Flanders) and the A19 highway was not realized.
At the same time, the Walloon region has long refused to open a Dutch-language school in Comines.
Comments