The historical parish of Mouscron is attested from 1149. At that time, the abbey of Saint-Bartholomew of Eeckhout (Bruges) yields the altar of Mouscron to the abbey of Saint-Martin of Tournai.
If there is probably nothing of the original building anymore, some elements dating back even in the 15th century, as part of the central nave. Adopting the classic plan of the churches of Flanders, Saint-Bartholomew forms a triple nave, type hall church.
Undergoing the vicissitudes of time, the church will be rebuilt and extended regularly. Thus, the transept is built between 1550 and 1638, two small chapels will be grafted to it some years later.
The bell tower, it was at the crossing until 1761. Completely dilapidated, it was demolished. 1837 seen the erection of the current tower (and the first bay of the nave). Always in the 19th century, new furniture is dedicated to the church.
Besides the furniture, Saint-Bartholomew contains some historical masterpieces.
The visit of the tower will be limited to the clock's floor : mobile phone's relays were installed in the spire. Not motivated to grill my brain...
To be continued...
Pictures
Saint-Barthélemy
The bell of the Angelus. Probably dates from 1875 and cast by Severin Van Aerschodt.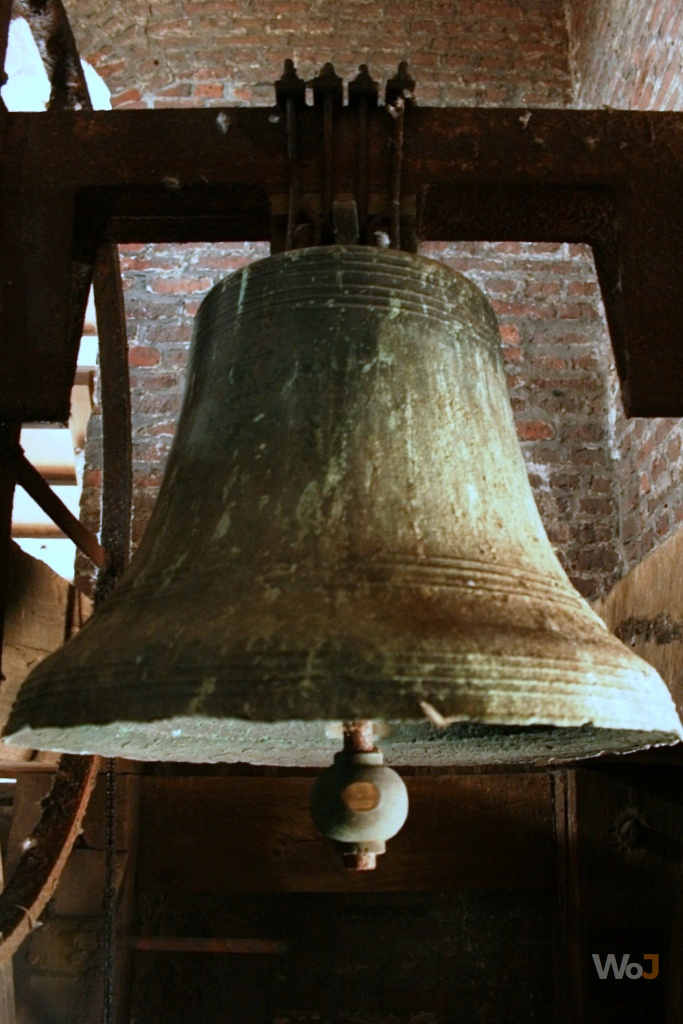 Saint-Barthélemy
Only one face visible and no inscription. It presents many chips.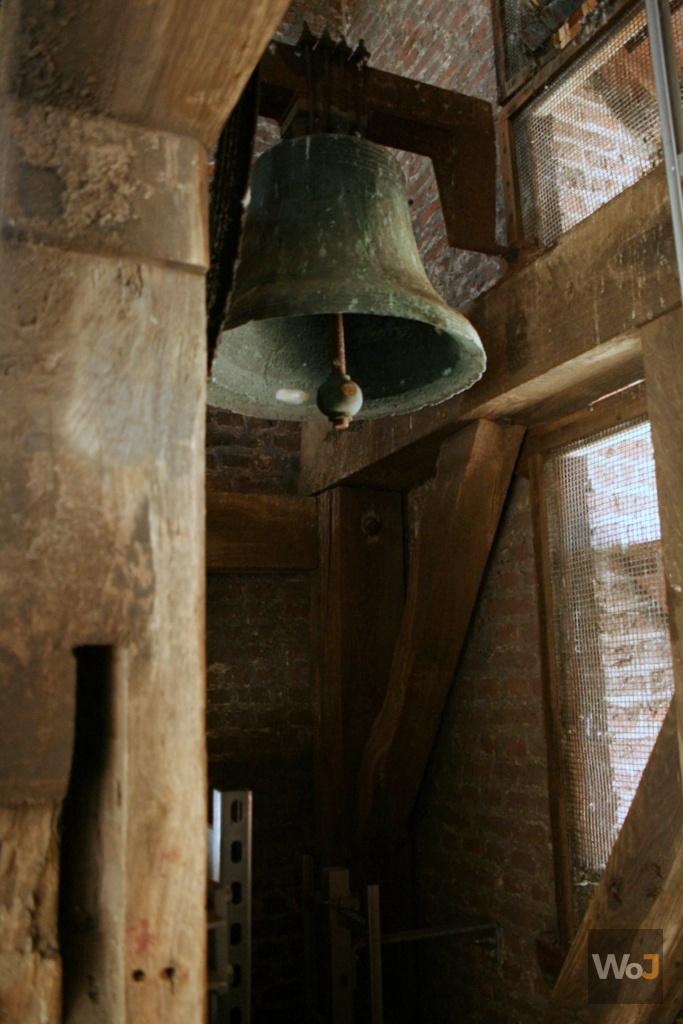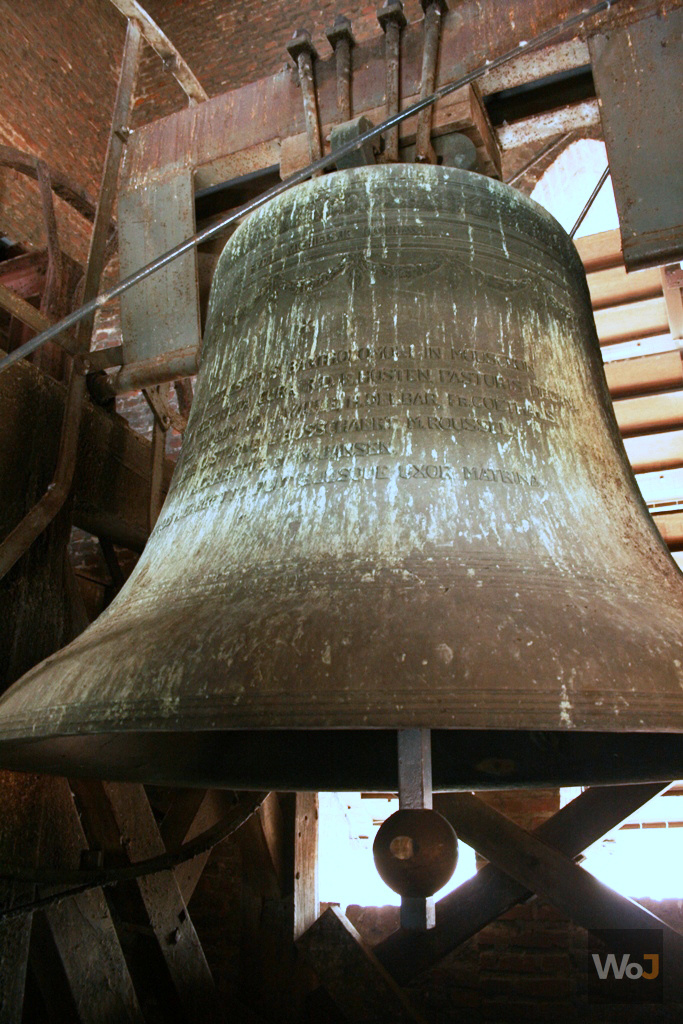 Saint-Barthélemy
The largest bell in the center of the belfry. Cast by Marcel Michiels Jr. in 1938.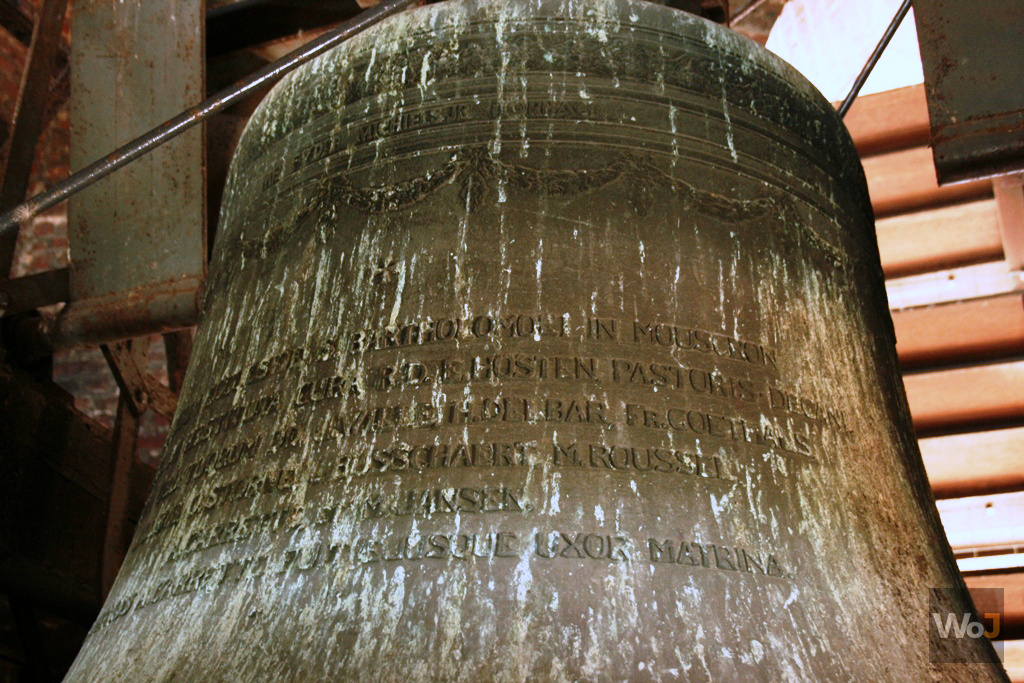 Saint-Barthélemy
Focus on the dedication.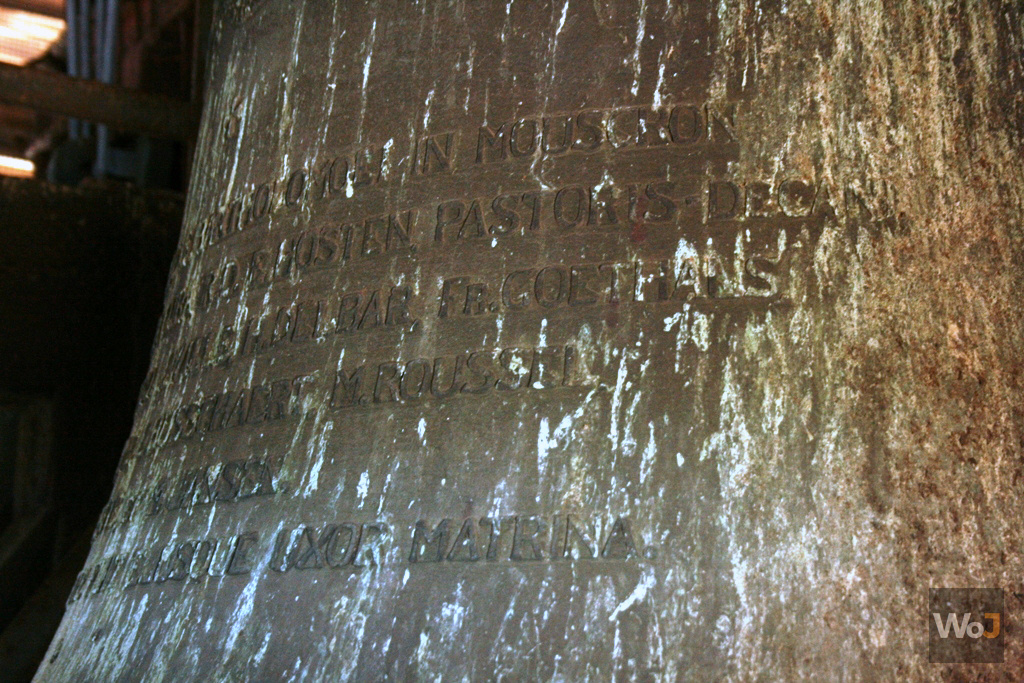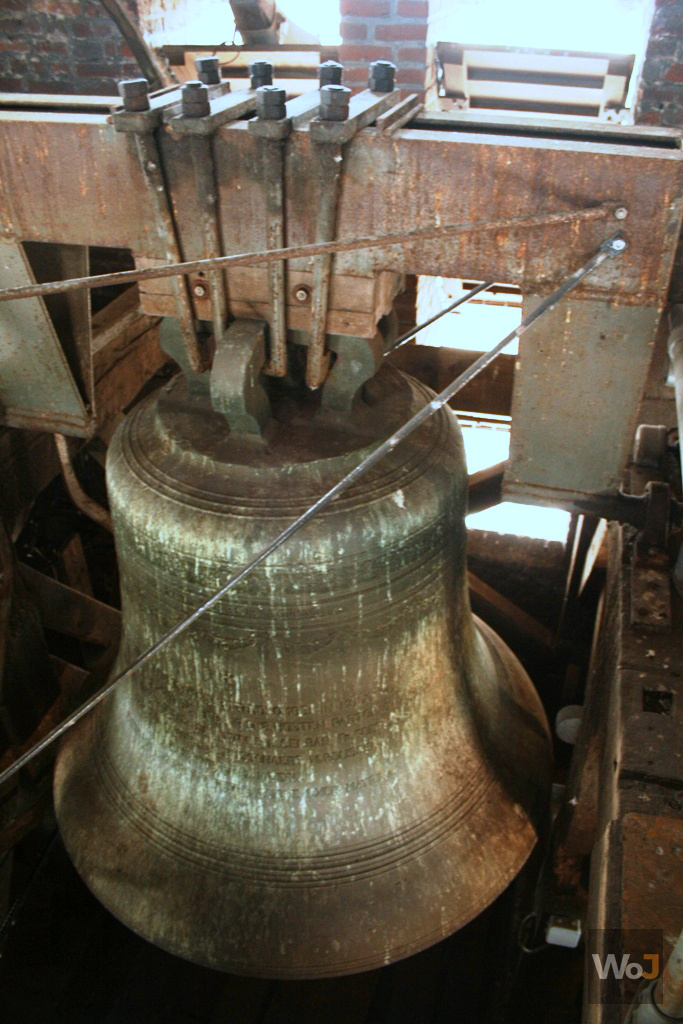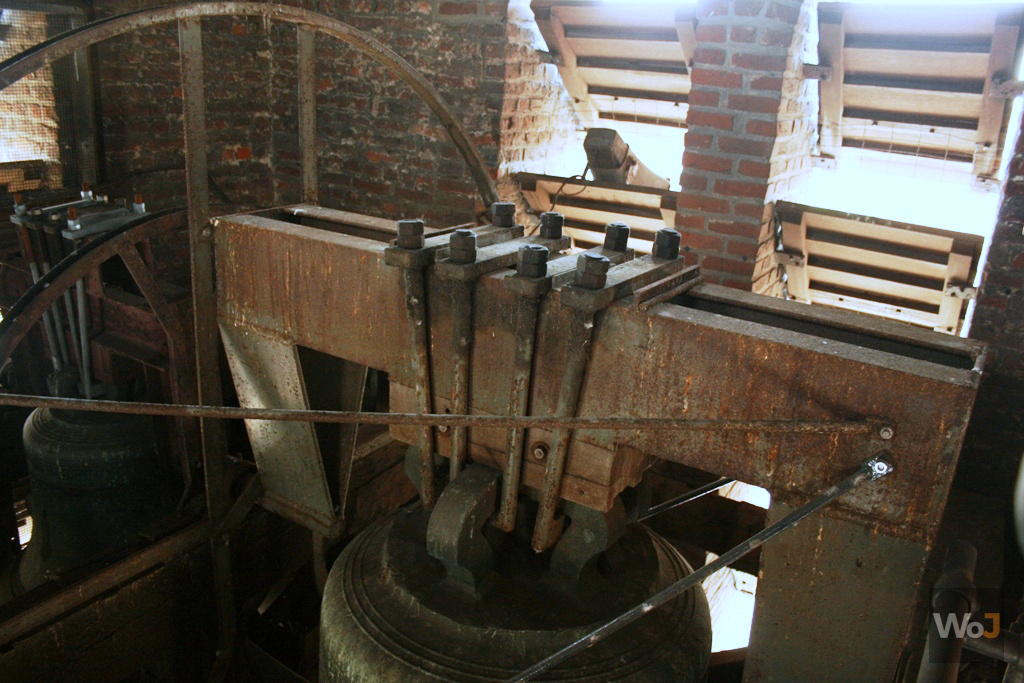 Saint-Barthélemy
Launching mode would be the back-mixed. Given the size of the bell and the little space in the tower, it seems logical.
Saint-Barthélemy
The wheel of the two bells used to ring hours.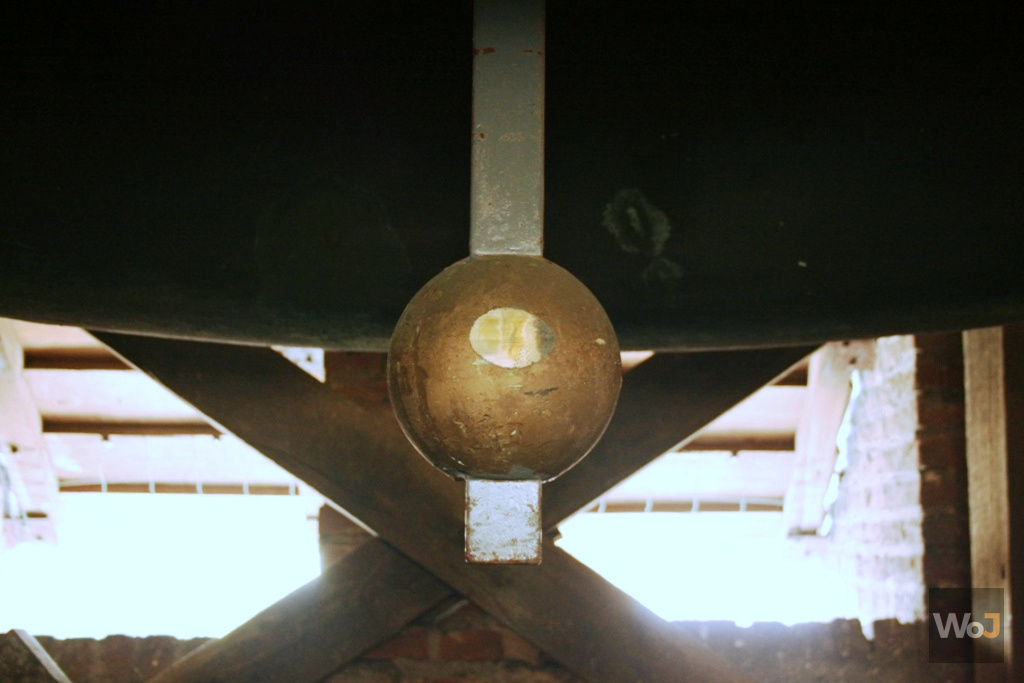 Saint-Barthélemy
The clapper of the Michiels' bell.
Saint-Barthélemy
The unidentified bell (1850).
Saint-Barthélemy
The figure of the bell. The poor quality of pictures is due to the acrobatics that I had to do. The space is very small and the floor very tired in some places.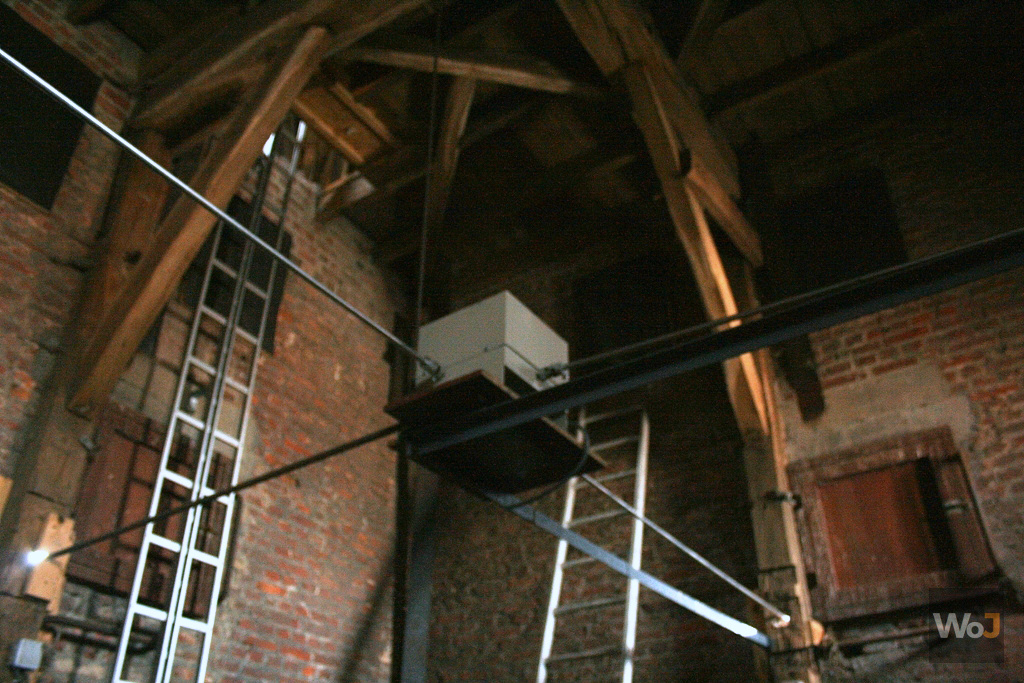 Saint-Barthélemy
The modern clock, set up during the restoration of 1974-1982.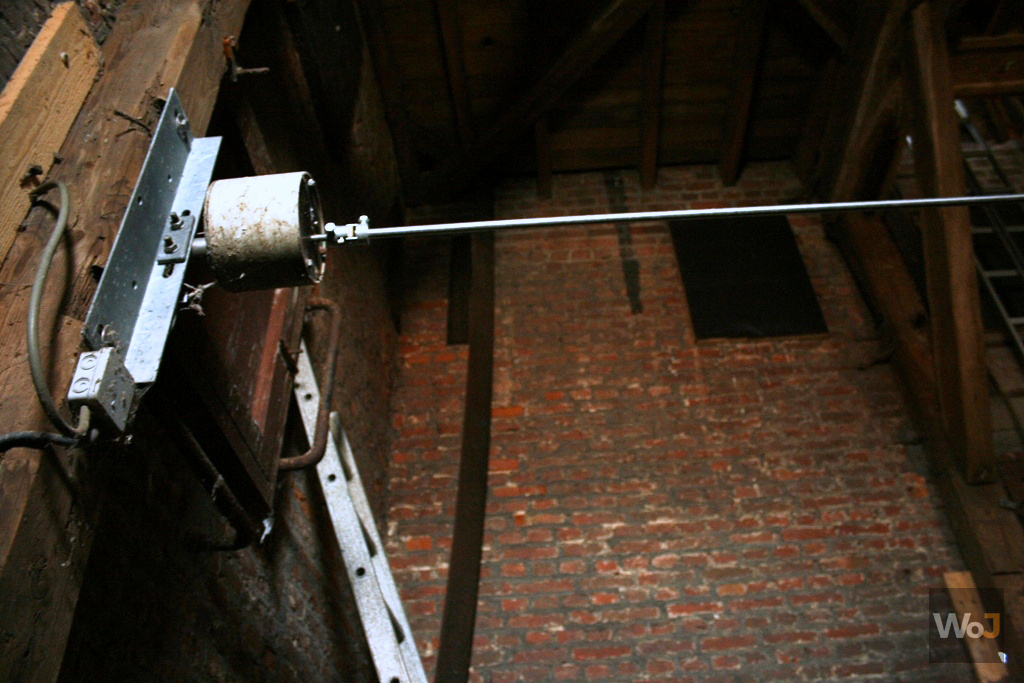 Saint-Barthélemy
Back of one clock dial.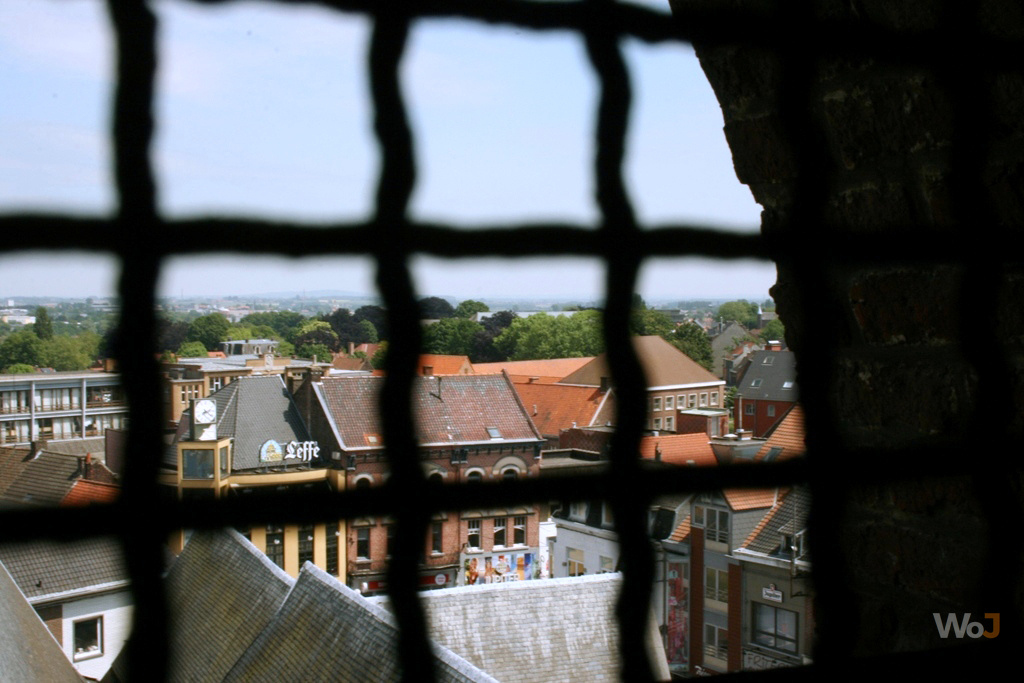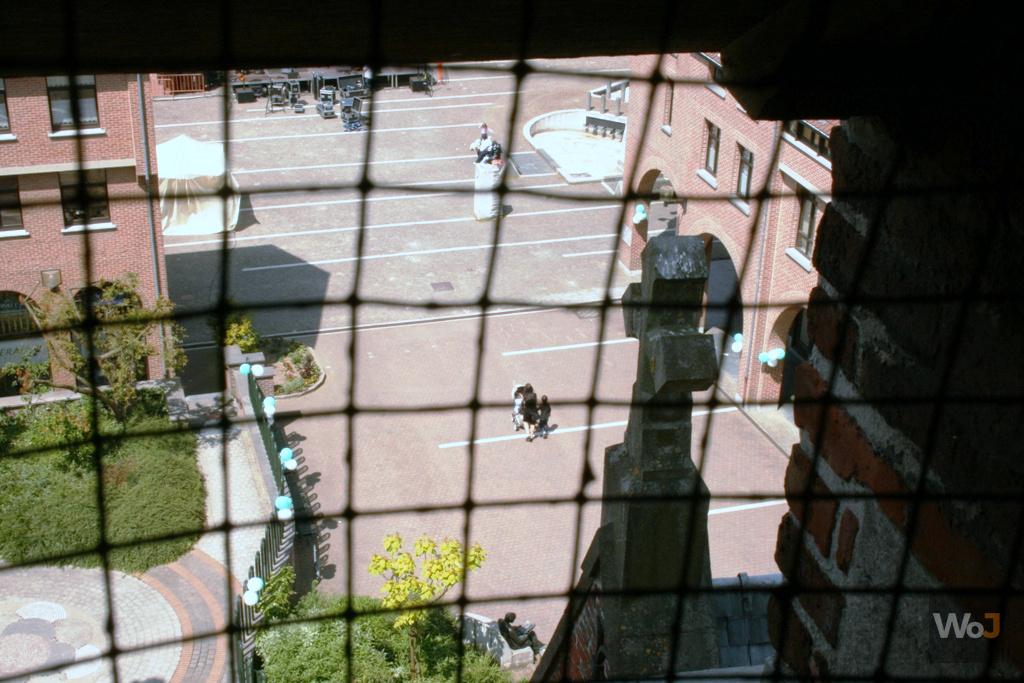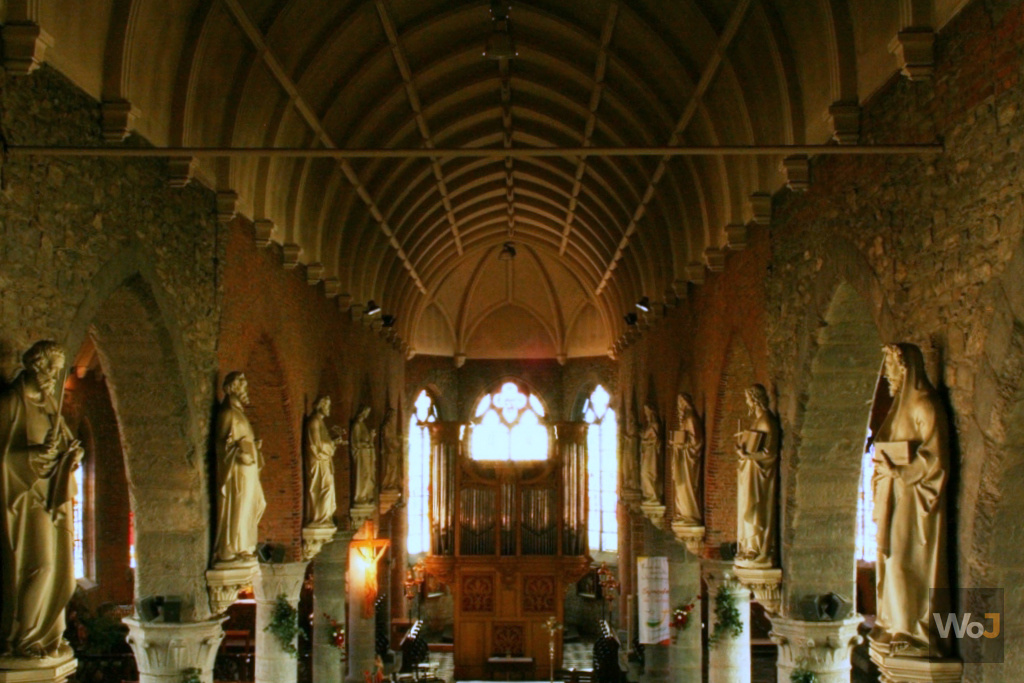 Saint-Barthélemy
Let's get off... The central nave.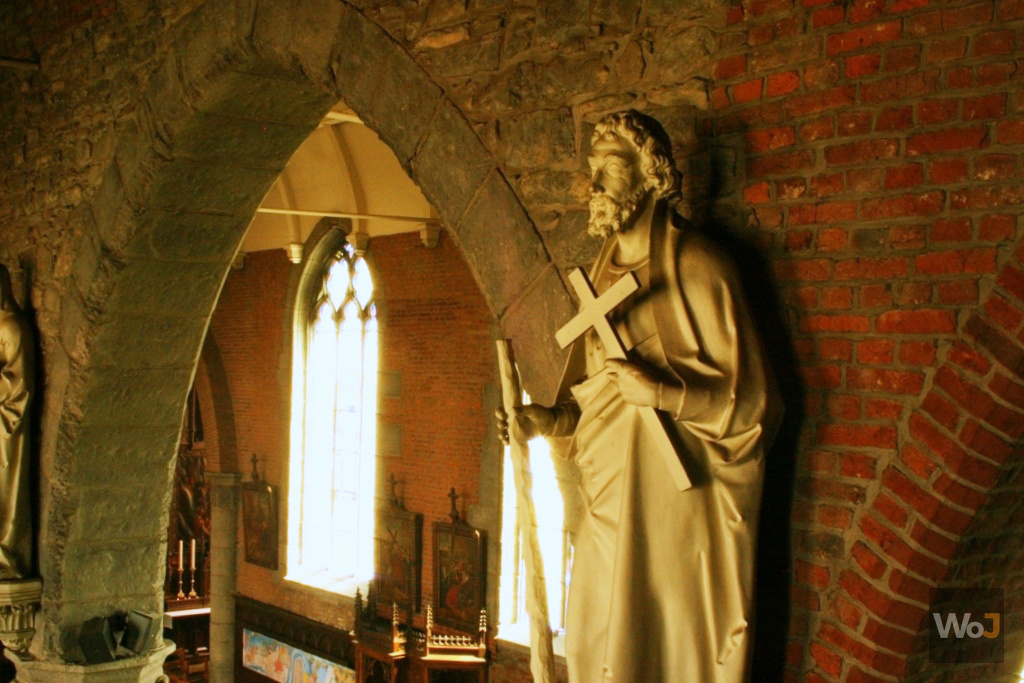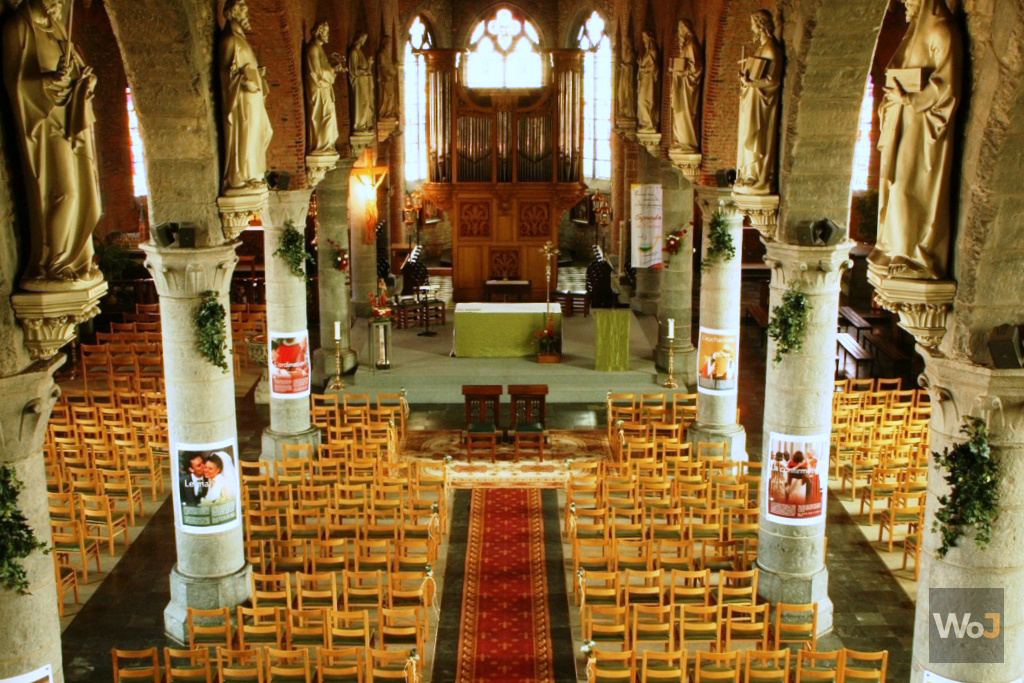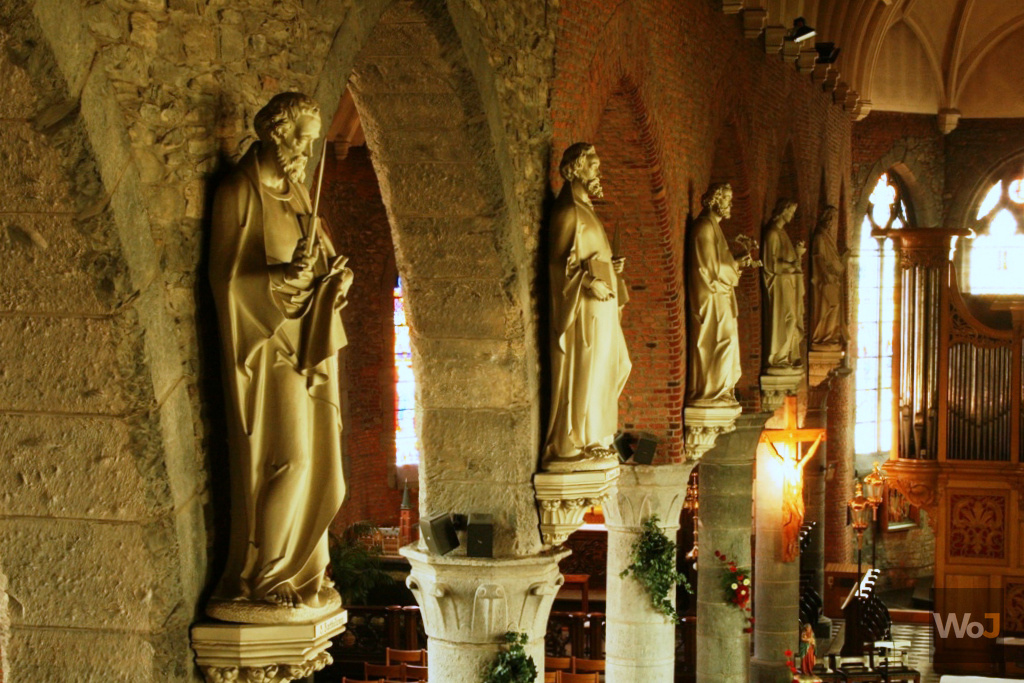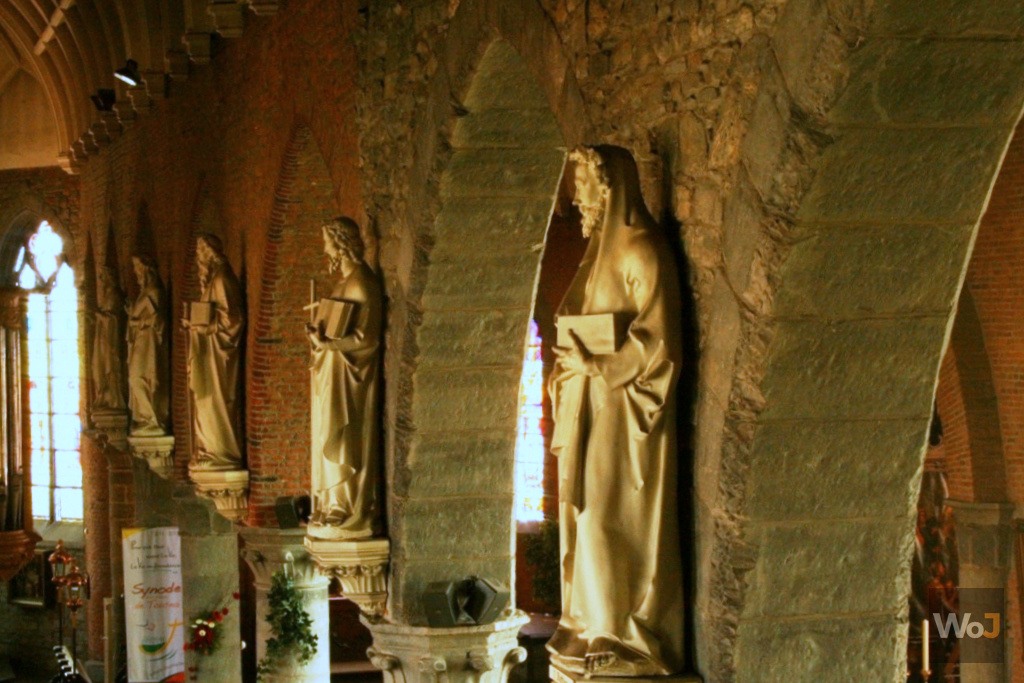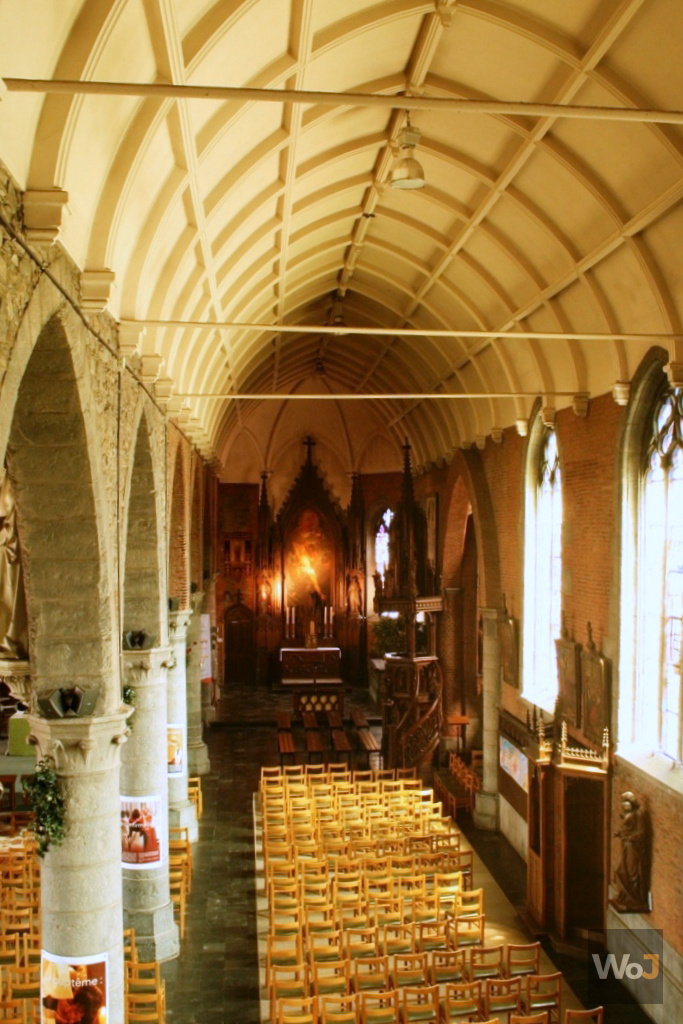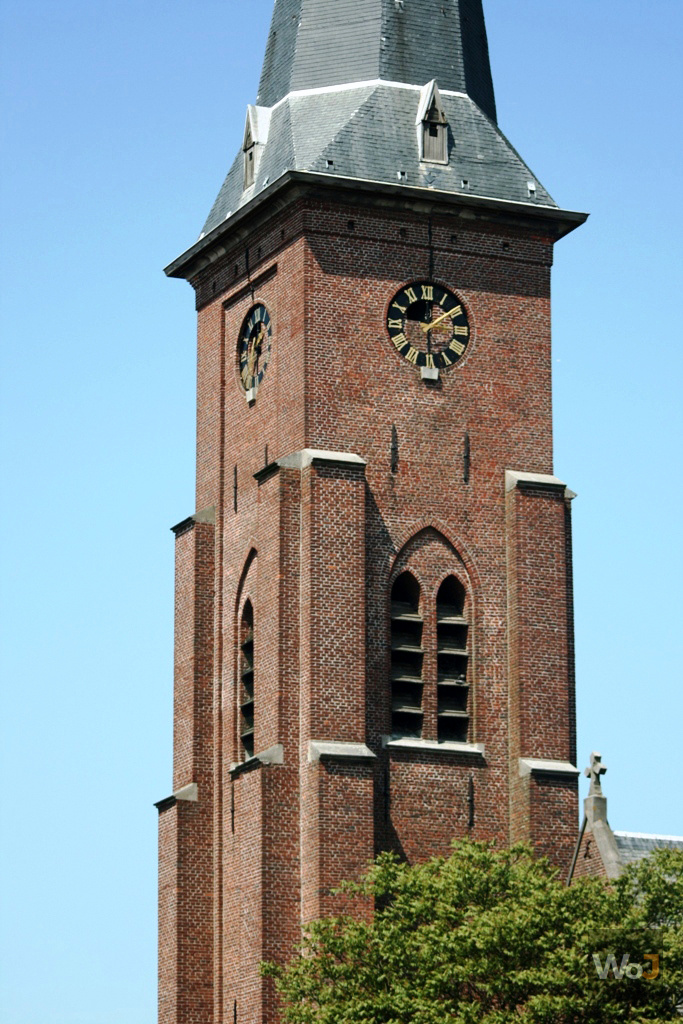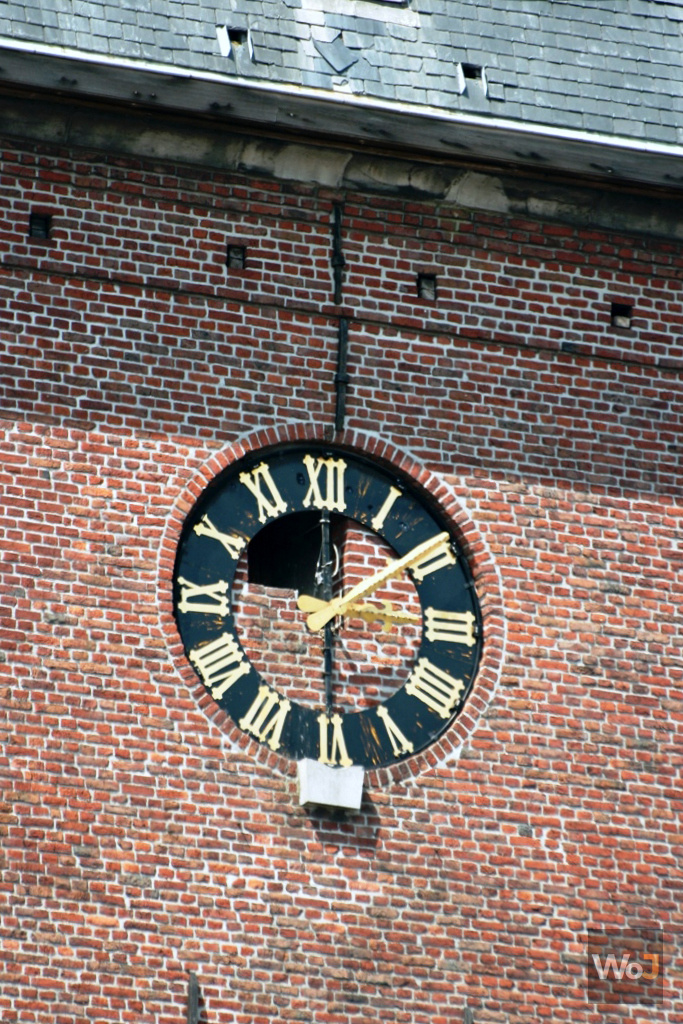 Saint-Barthélemy
End of visit.
---
---
Comments