Being particularly attracted to the world of coal mining, it's with some frustration that I visited several mining sites in Belgium. As our politics have no consideration for the industry that once made our wealth, survivors sites are either completely denatured to make general public attractions, or abandoned and massacred.
I never saw a coal mine in its original condition, with his true remains. Until the visit of Zeche P.
Worthy successor to Zeche Hugo, the site visited today also allowed me to see the daily life of the miner, outside the pit. During the visit, I focused on an emblematic place of coal : the hanging room.
When the minor arrived at his place of work, he went directly to the room to change. He descended the hook attached to a chain, traded his civilian clothes with his dungaree and then, he went to the lamp room. Then, towards the depths of the Earth to a painful day's work. By late afternoon, he remade the same route in reverse.
This hanging room is impressive. Absolutely intact, the room still has the hooks and chains down smoothly. Obviously, there are no longer any personal belongings of the miners but whatever.
Instructive visit that was still somewhat marred by defective equipment. This earned me a little fit of fury that I have the secret. My tripod did not survive this expedition. RIP...
Pictures
Zeche P (Hugo 2)
Outside, an unidentified machine. Perhaps it was used to pull coal wagons.

Zeche P (Hugo 2)
Annex building to the engine room.
Without interest.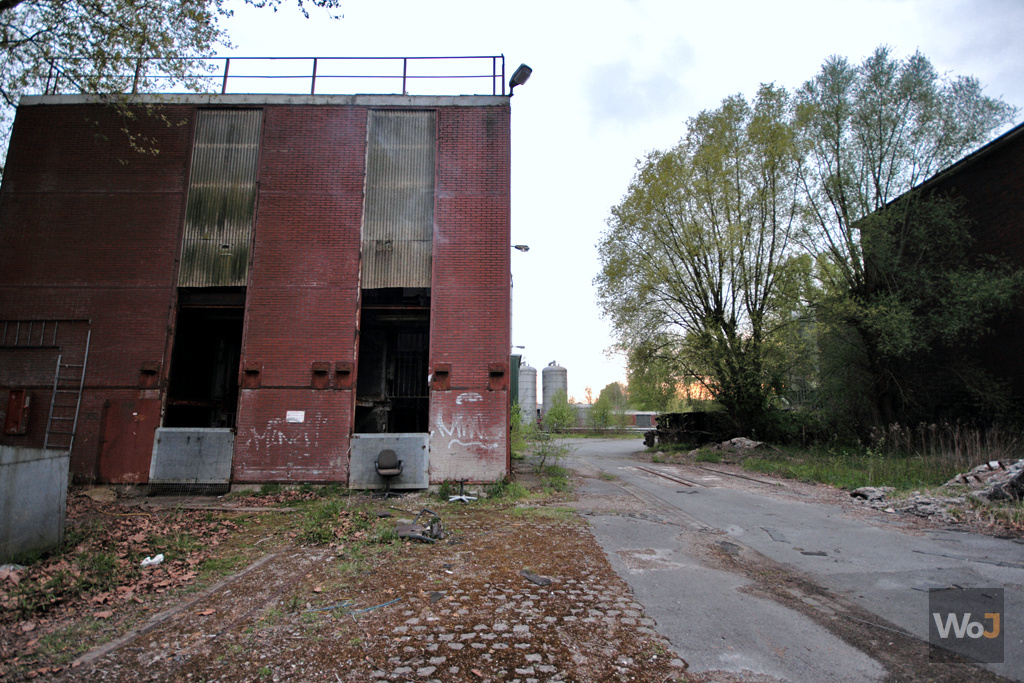 Zeche P (Hugo 2)
The mine shaft building.
Until there is little, the headframe dominated this building. The mine shaft is located directly behind the openings.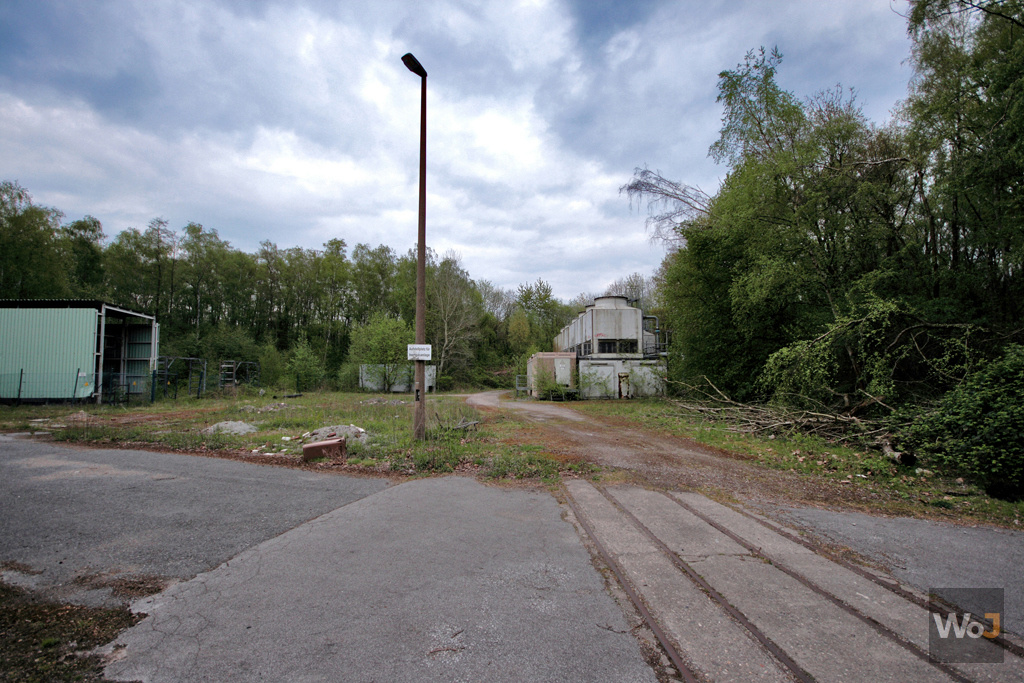 Zeche P (Hugo 2)
After being reassembled in the mine, the wagons loaded by coal went in that direction. The facilities have disappeared.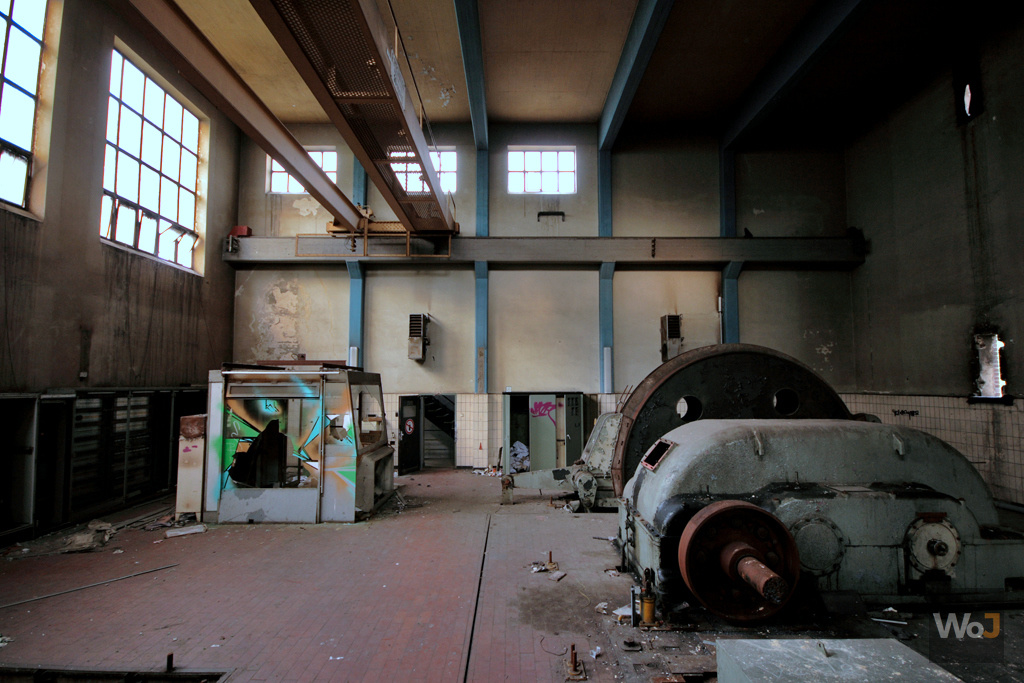 Zeche P (Hugo 2)
The extraction machine's room.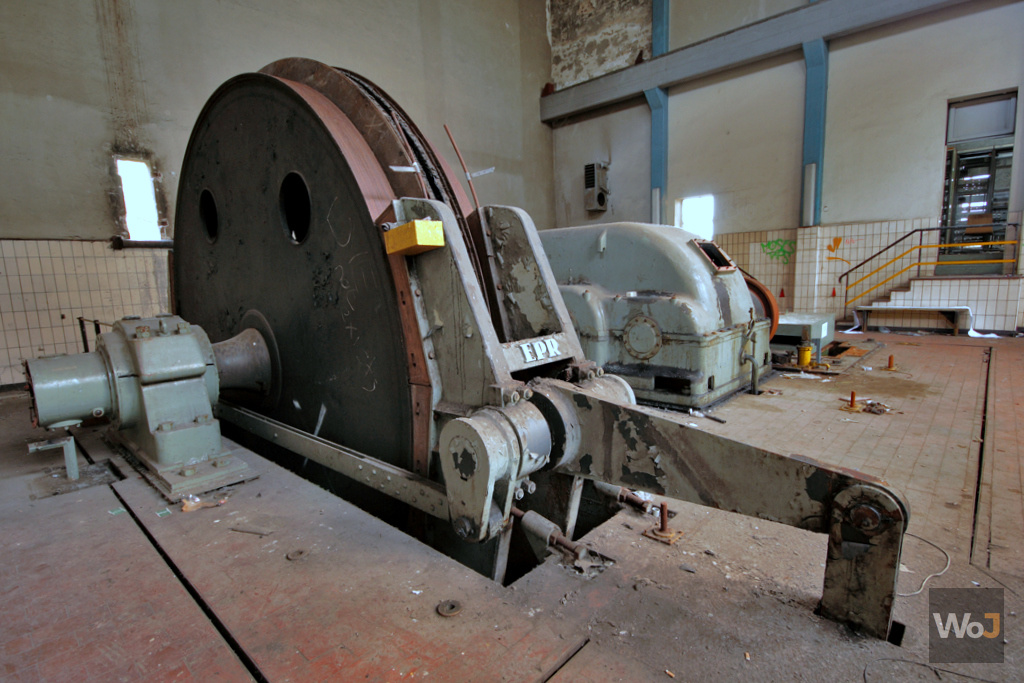 Zeche P (Hugo 2)
The drum.
Cables went to the headframe through the opening in the wall.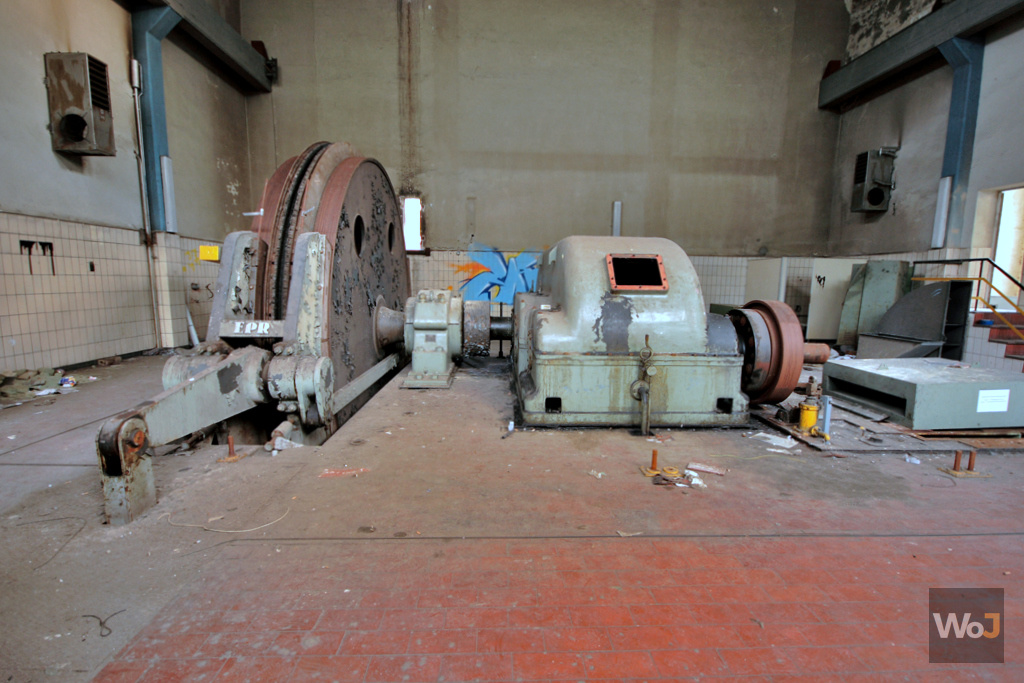 Zeche P (Hugo 2)
The extraction machine as a whole.
From left to right : drum, drive shaft and motor.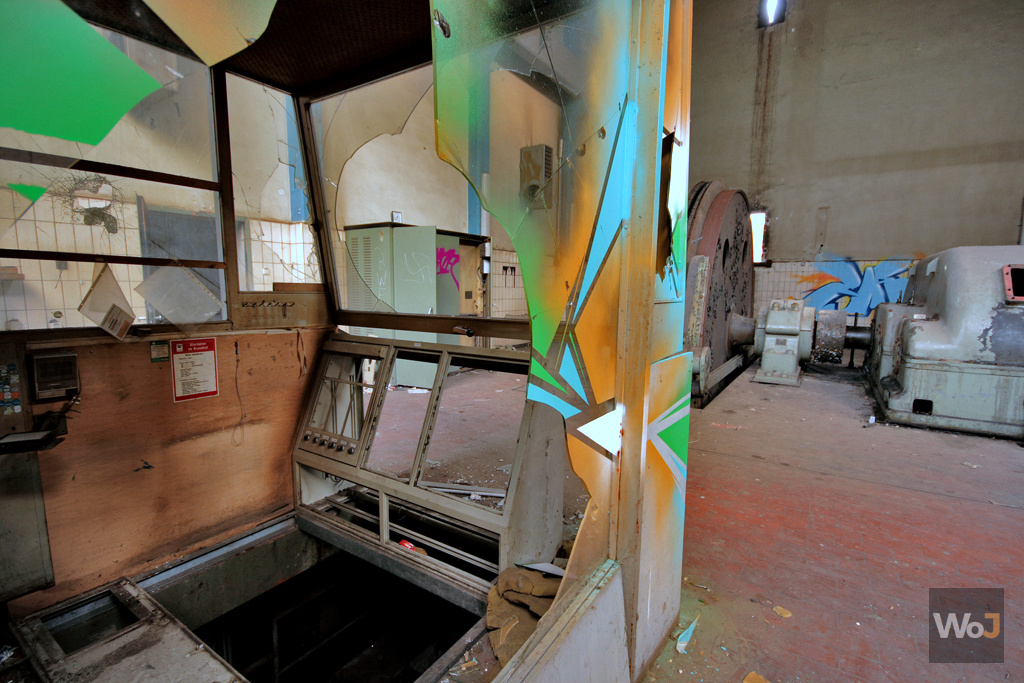 Zeche P (Hugo 2)
>It's from here that the machinist piloted the machine.
Through his work, he was responsible for the lives of the miners when they were in the mining cages.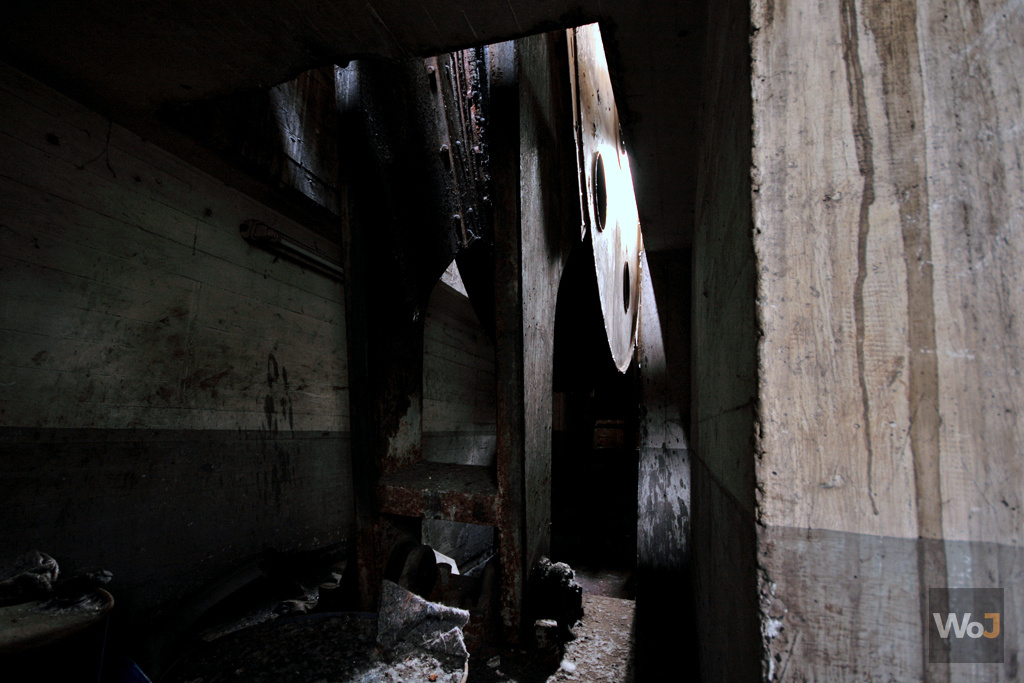 Zeche P (Hugo 2)
Under the drum.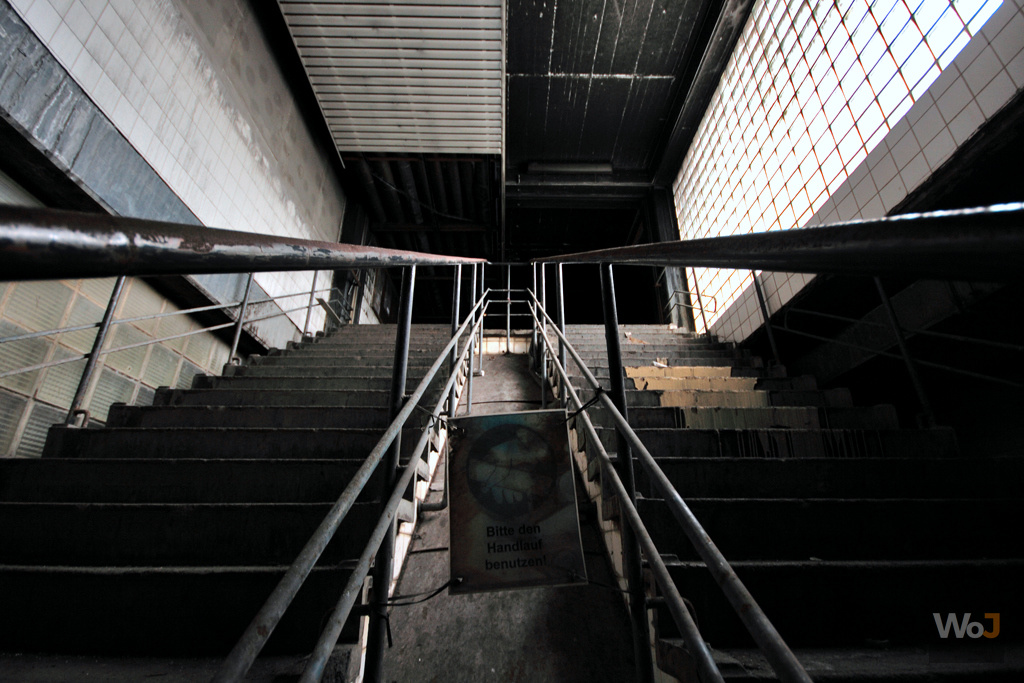 Zeche P (Hugo 2)
Toward what I had come to see : the hanging room.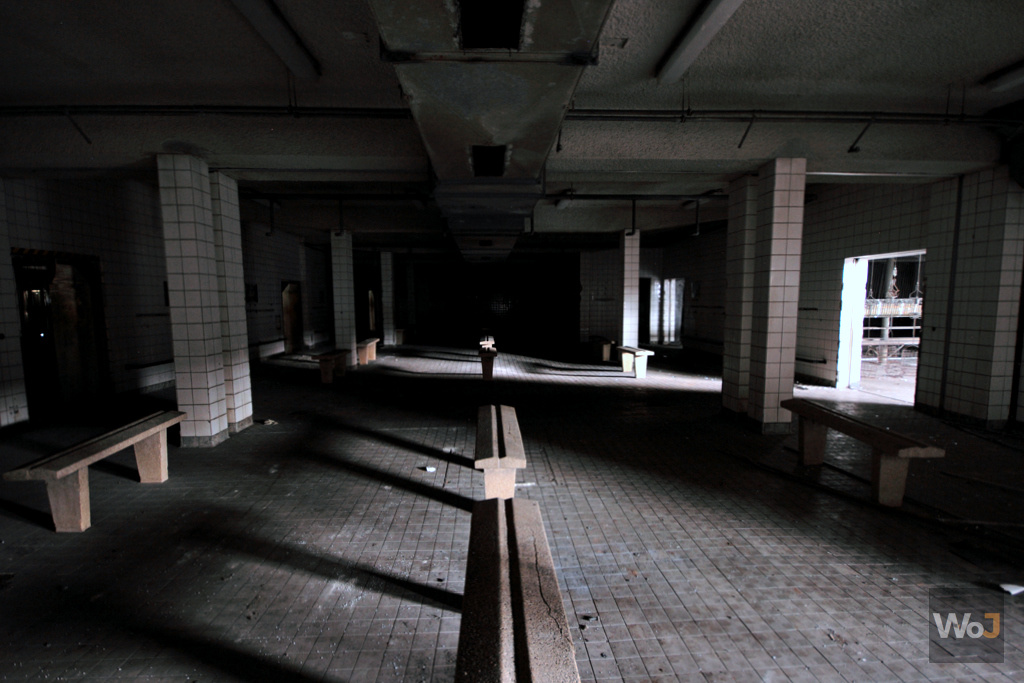 Zeche P (Hugo 2)
Vast unidentified local. Perhaps the lamp room.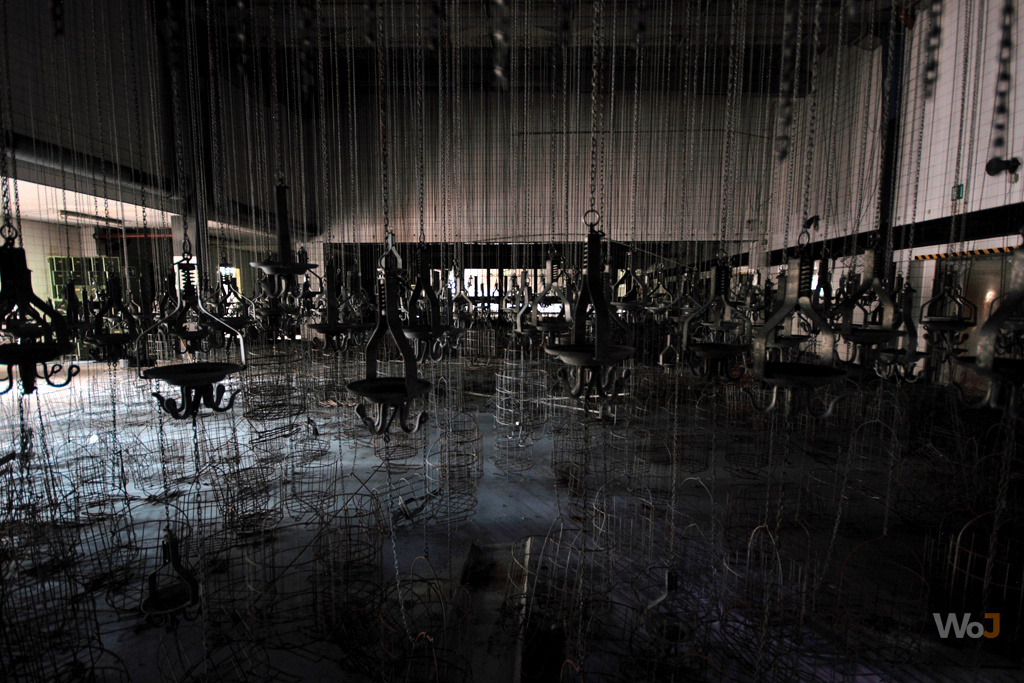 Zeche P (Hugo 2)
Here we are...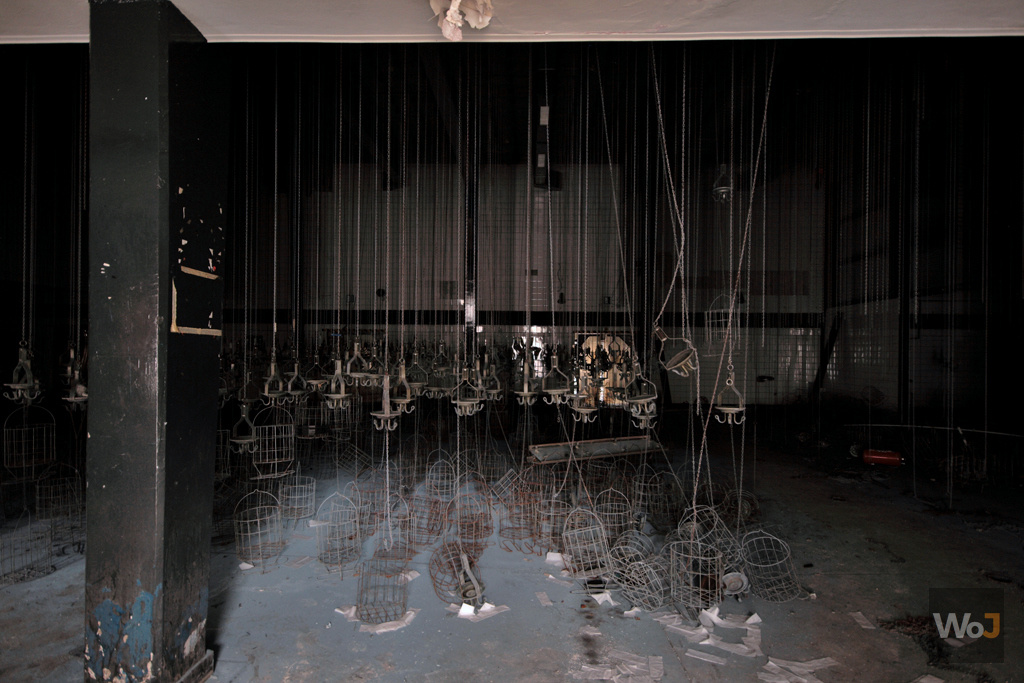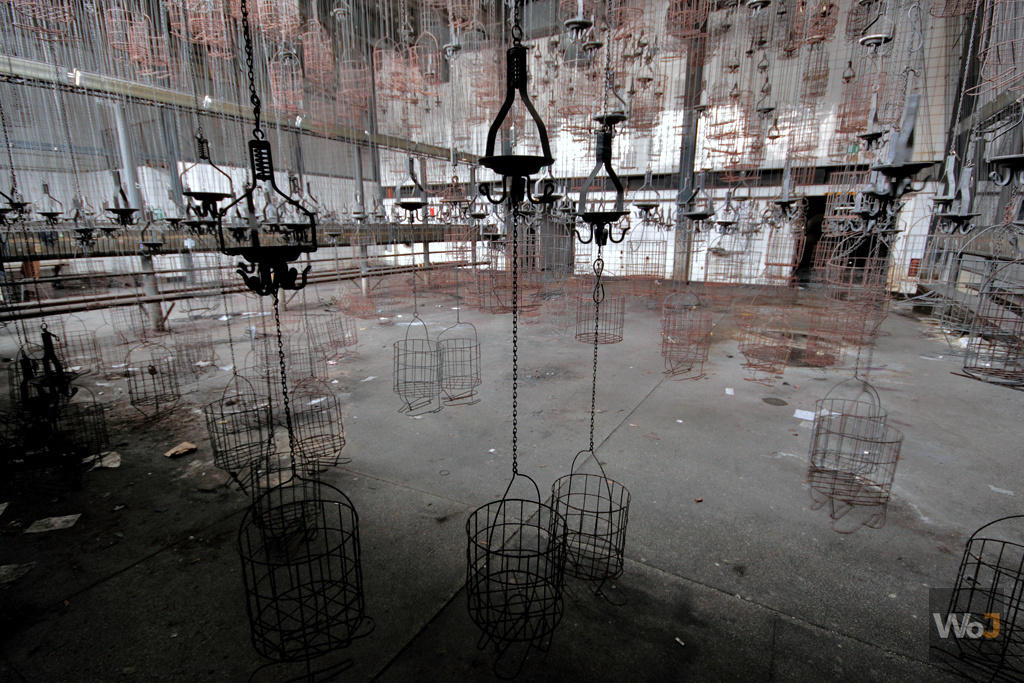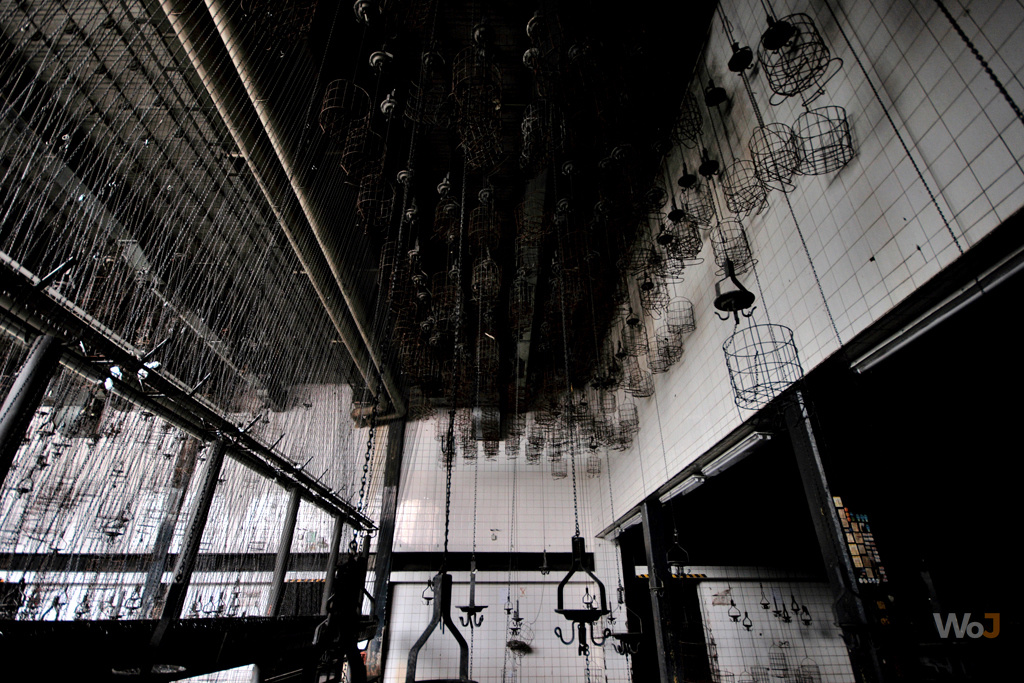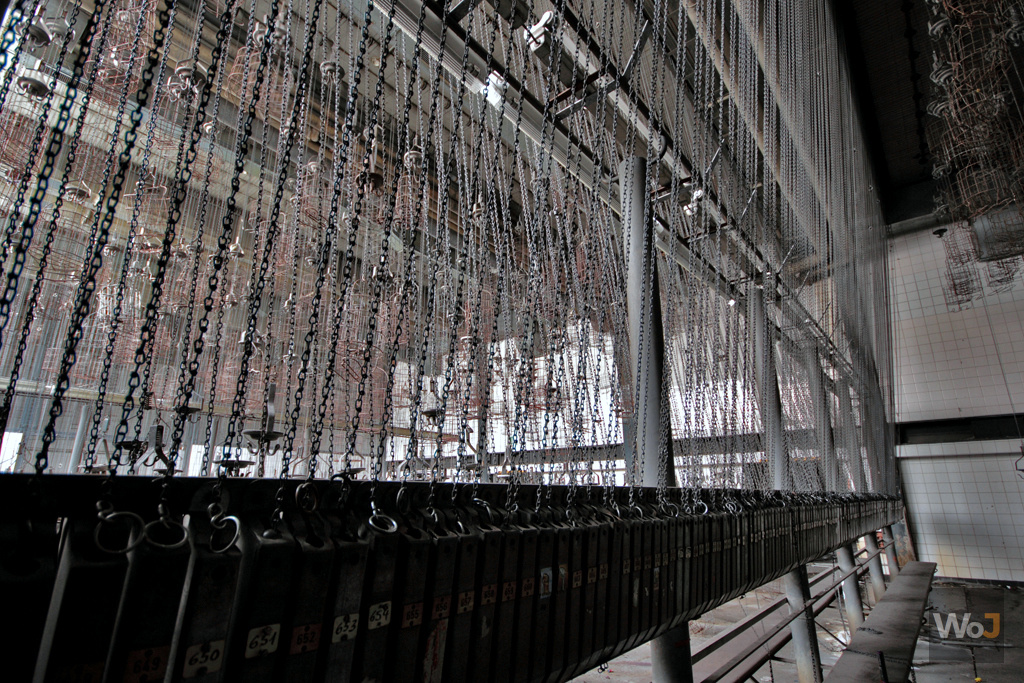 Zeche P (Hugo 2)
Each chain was attributed to a miner. So there was this a thousand mineworkers.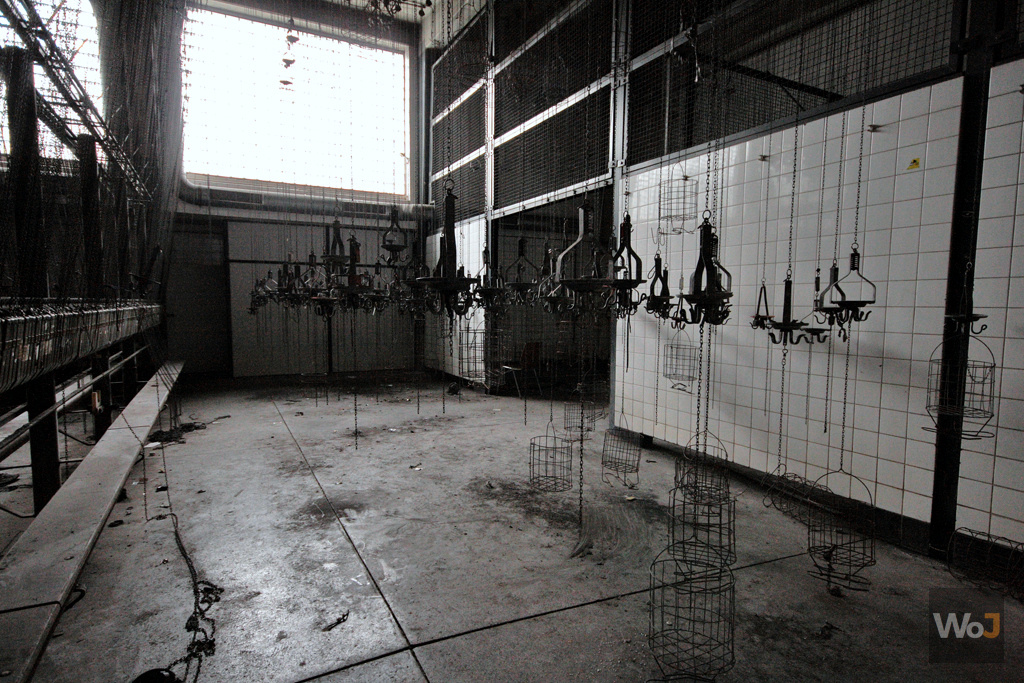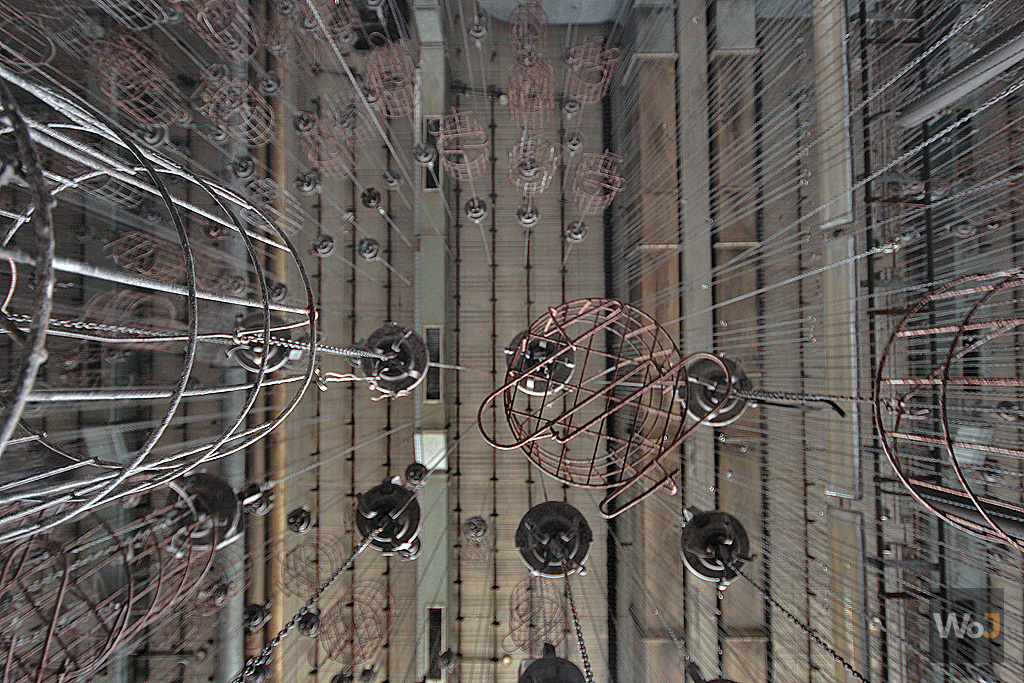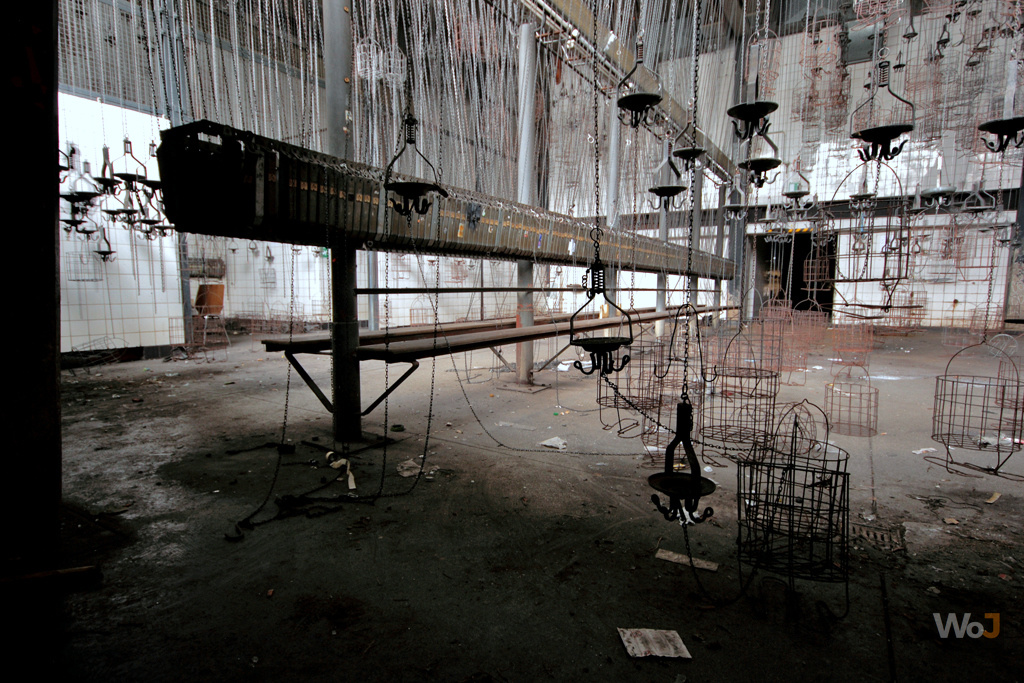 Zeche P (Hugo 2)
When the coal mine was exploited, all hooks were reassembled on the ceiling. They only came down when the minor was changing.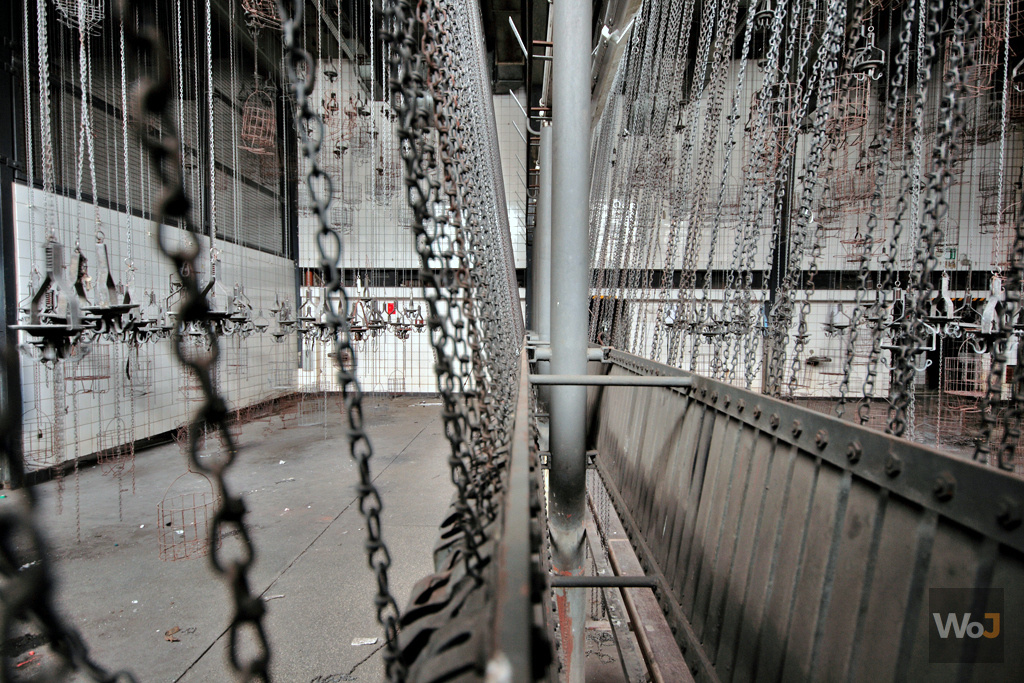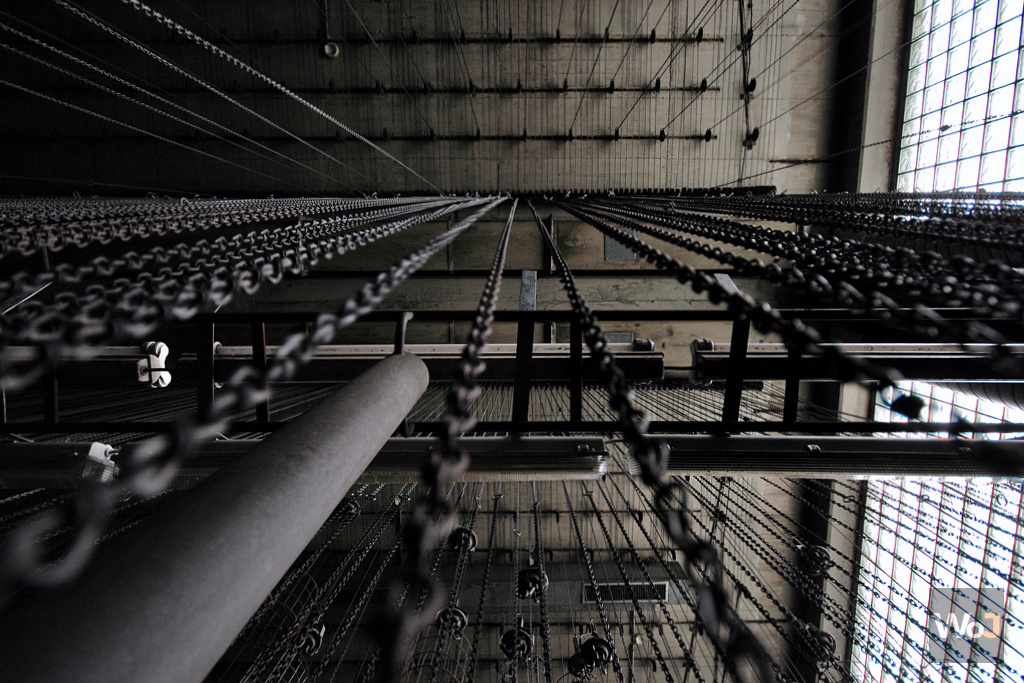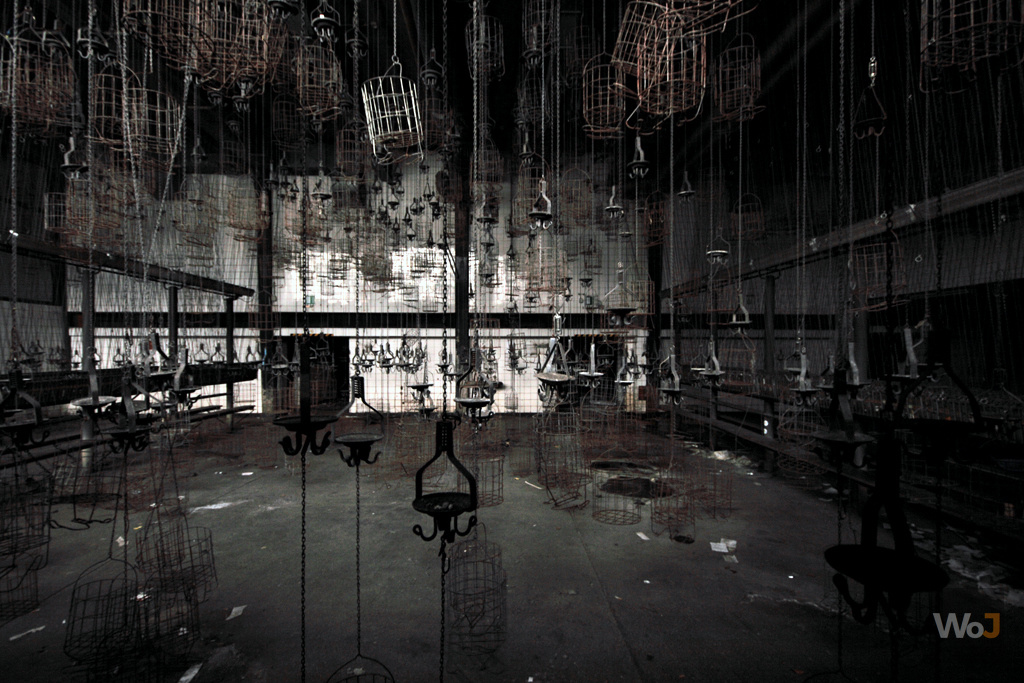 Zeche P (Hugo 2)
An incredible place.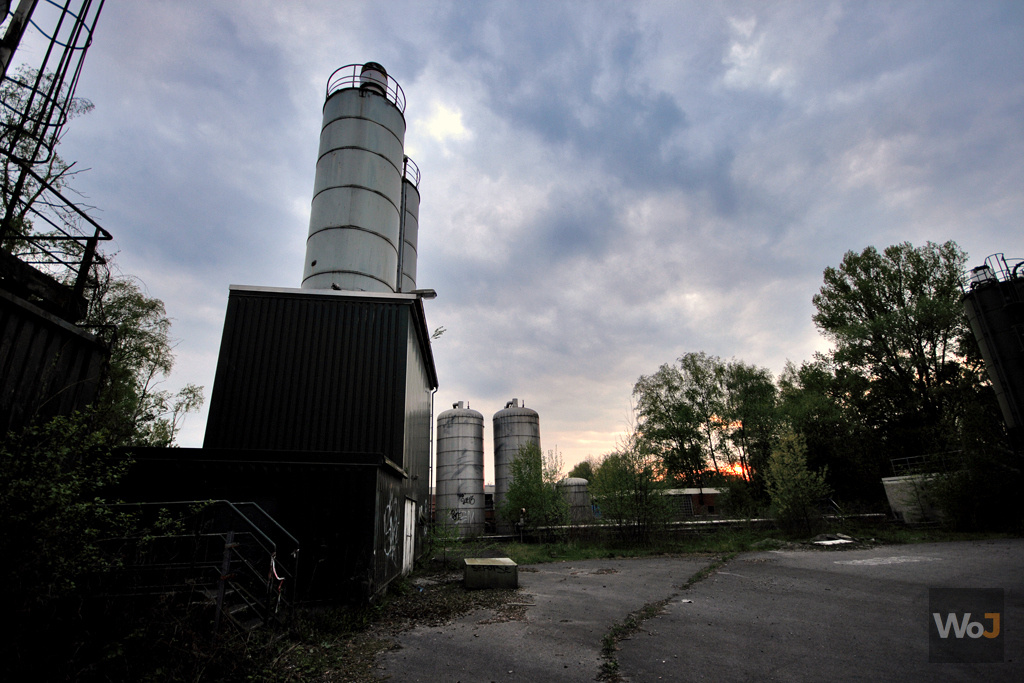 Zeche P (Hugo 2)
End of visit.
The sun is gone to sleep, me too.
---
---
Comments