Visiting an end of life place is always a special moment.
On site, we have no idea of what will be reachable or not. Similarly, we don't know if we will come out alive. This is exactly what happened to the Hôtel RDB.
Well-known in the community, the old hotel was recently barricaded to prevent any visit and any problem. Fortunately, a gap still allows us to enter to contemplate a sad sight.
Externally, the building still is in a good shape but once crossed the access, you soon realize that the visit will be short. If the ground floor is still stable, what about the upper levels... Weakened by fire and years of neglect, the old floors are tired and a too violent gesture can bring down the floor (such as me who pat twice on the ceiling with my tripod). This is particularly unfortunate because the most interesting pieces are now inaccessible... unless one wants to commit suicide quickly (don't you Kaptage ?).
It's only a matter of time before the Hôtel RDB is a dead place.
Visit too late but still interesting.
Pictures
Hôtel RDB
One of the last rooms in good condition.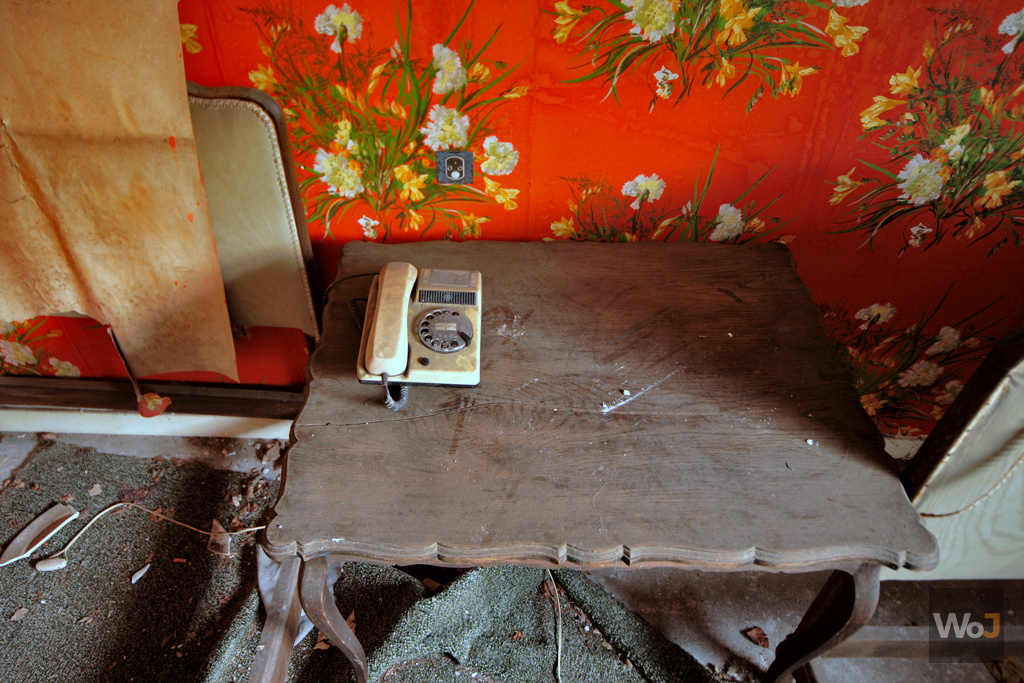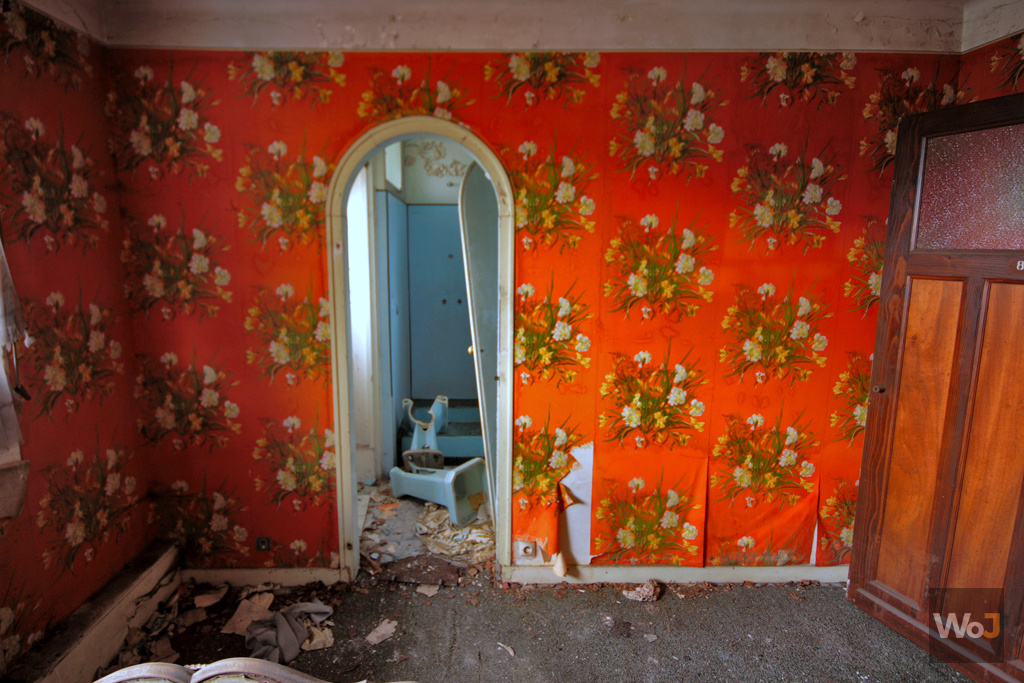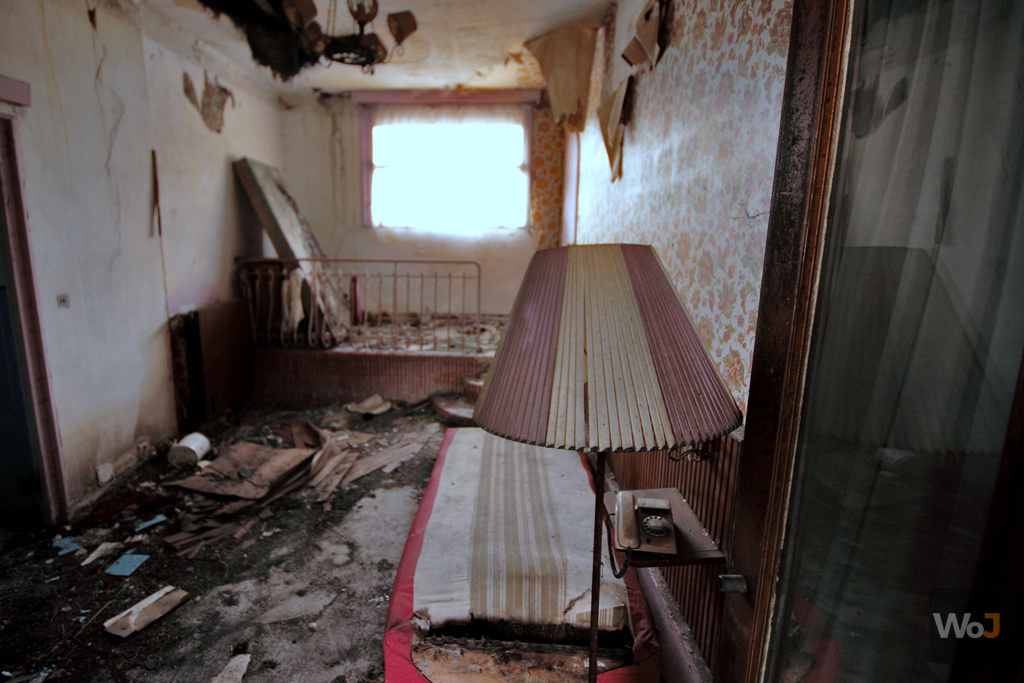 Hôtel RDB
Next door, the situation has already deteriorated.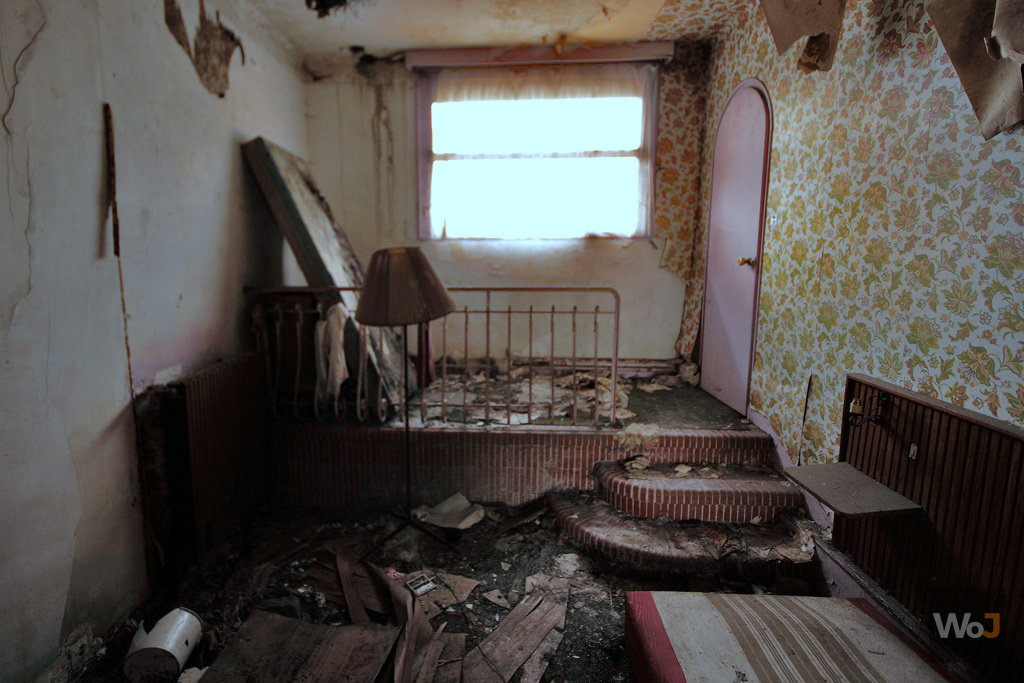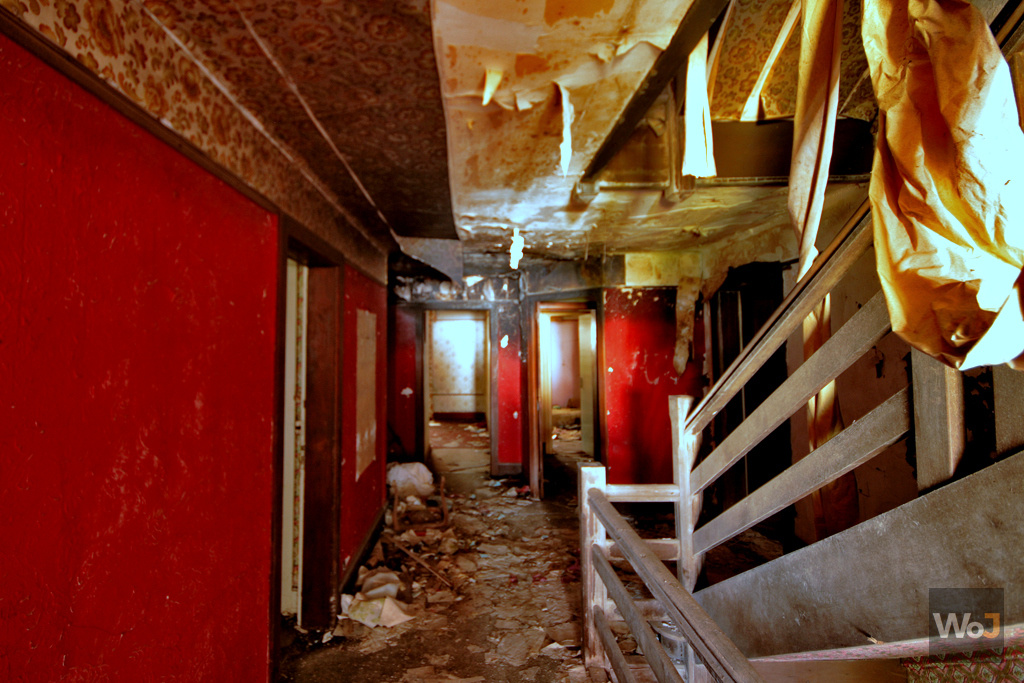 Hôtel RDB
On the second floor.
If the corridors is still stable, rooms and upper levels are too risky.
Hôtel RDB
Freehand photo, precariously balanced on top of a hole...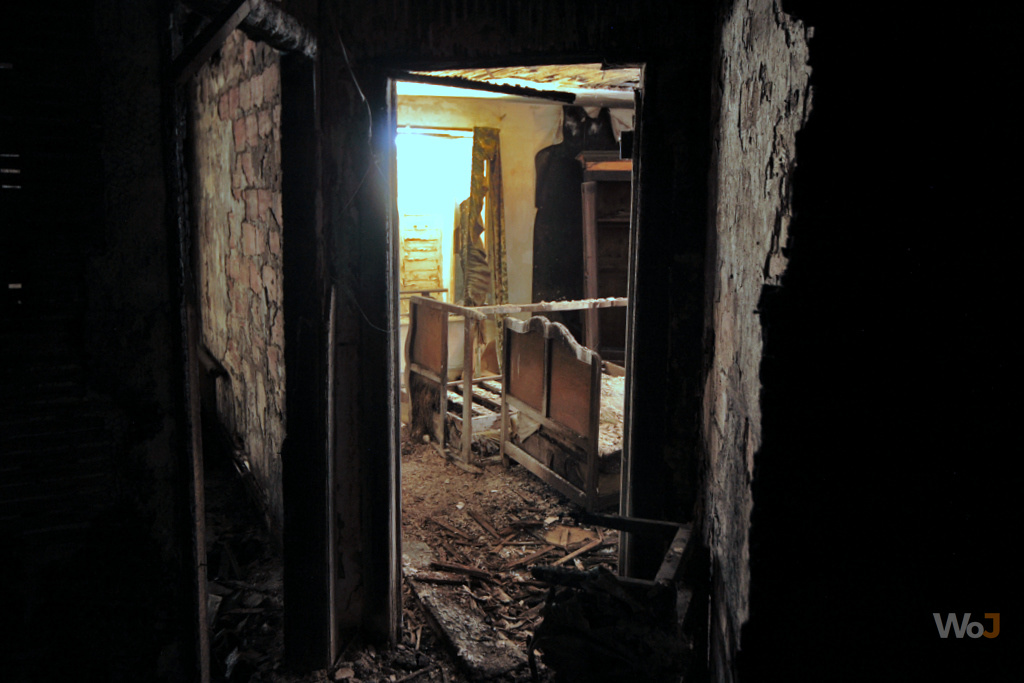 Hôtel RDB
The end is close...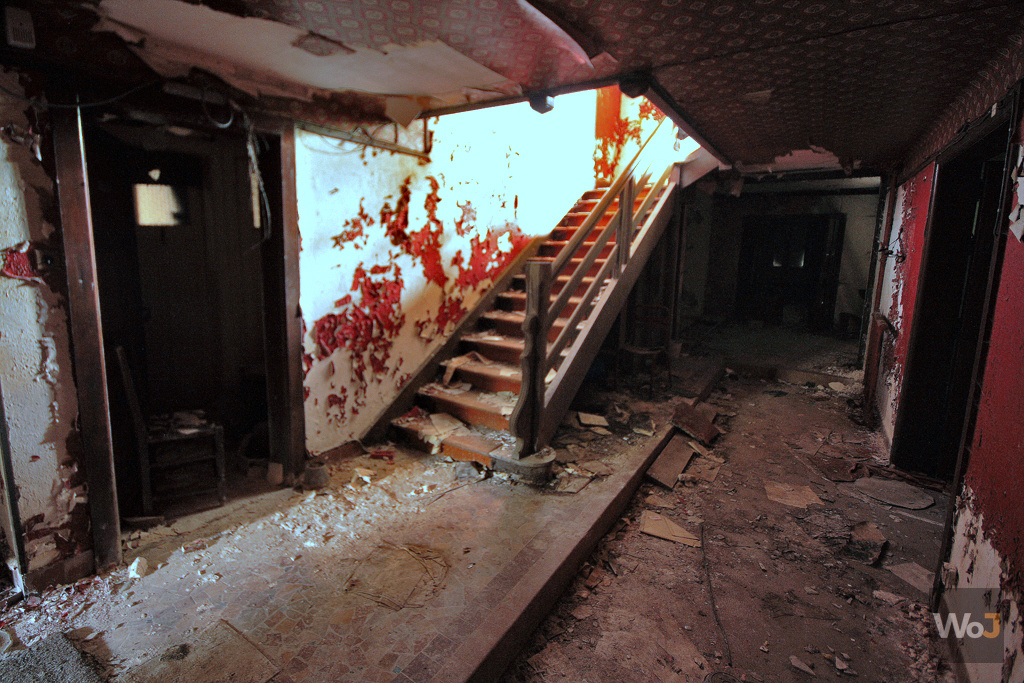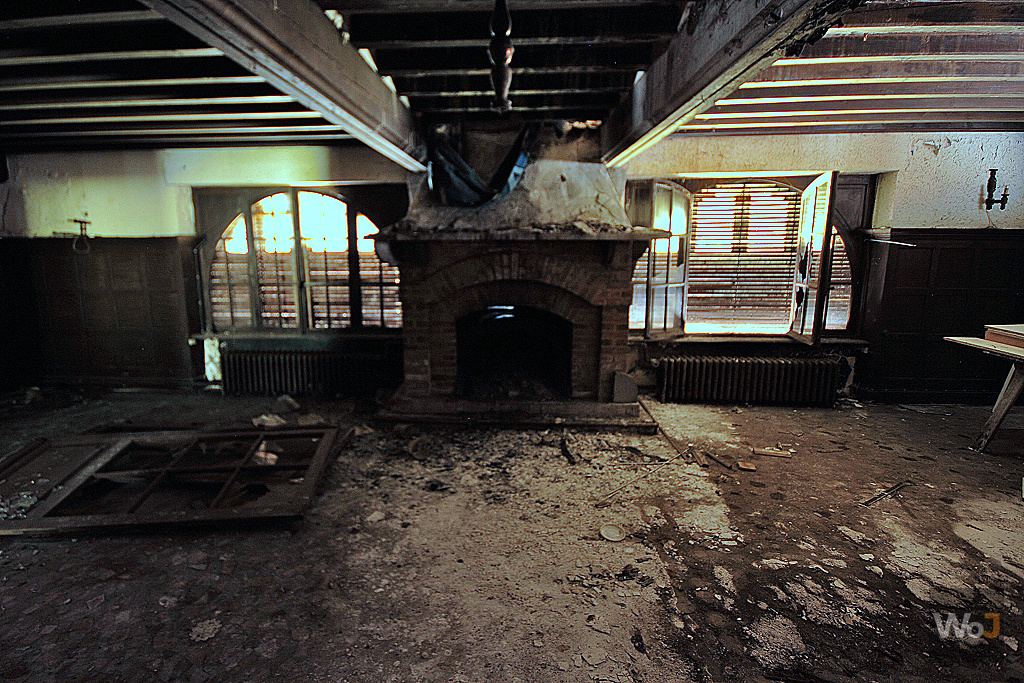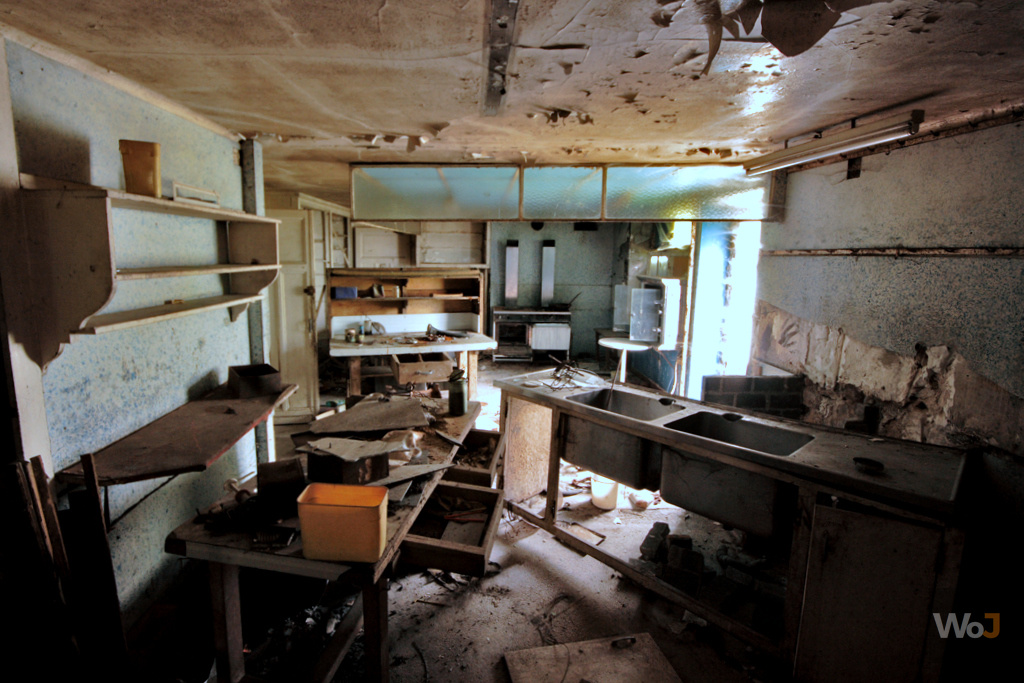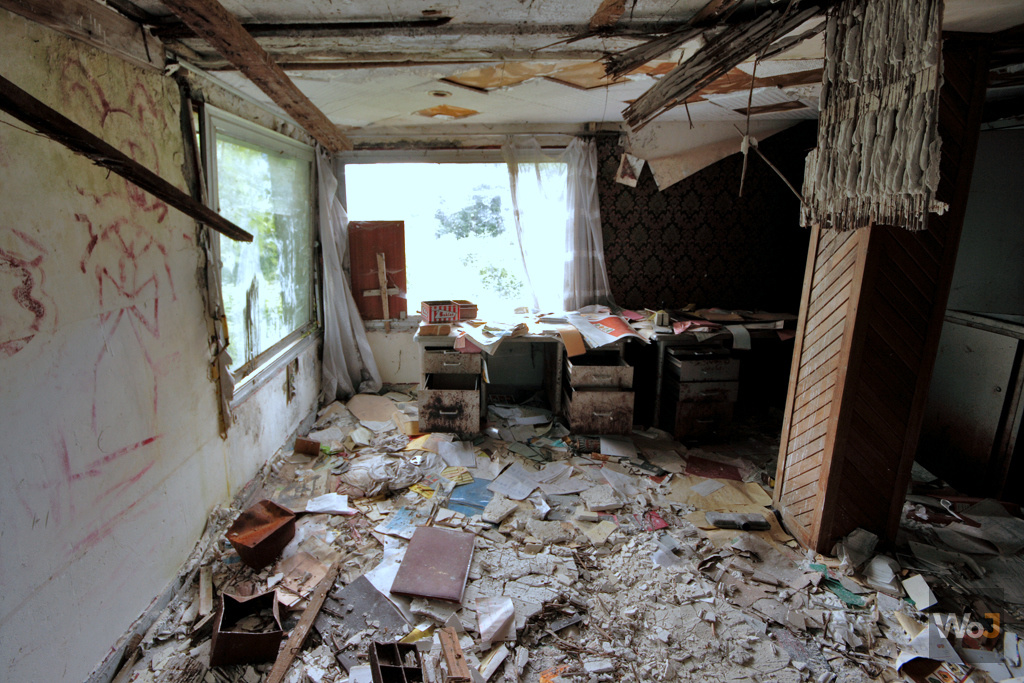 Hôtel RDB
The manager's office.
Farewell...
---
---
Comments