Entering an abandoned place located in the middle of the city requires certain qualities. For example, discretion and speed are greatly appreciated and help to avoid getting caught. Of course, we have these qualities, which we implement more than regularly.
But the visit of the day requires a little something more. Indeed, our objective of the day is... how to say... surrounded by a police station. A good dose of luck is therefore also welcome.
Getting in is one thing. Not being spotted inside is another. To spice up the visit, all the windows offer a magnificent panorama of the neighboring police station. In the end, the visit didn't go badly and everything went well.
The place visited is therefore a theatre. Closed for several years, it's unfortunately undermined by humidity and stability problems.
No longer able to accommodate the public or associations, some premises have been converted into storage. Extremely rare fact : no tag or vandalism comes to pollute the places. However, the poor condition of the building structure doesn't inspire optimism. Thus, the municipality will have to decide between renovation or demolition. The more time passes, the more the second option is likely to become the sad reality.
Pictures
Théâtre Vert
A pressing desire ? Don't use these toilets.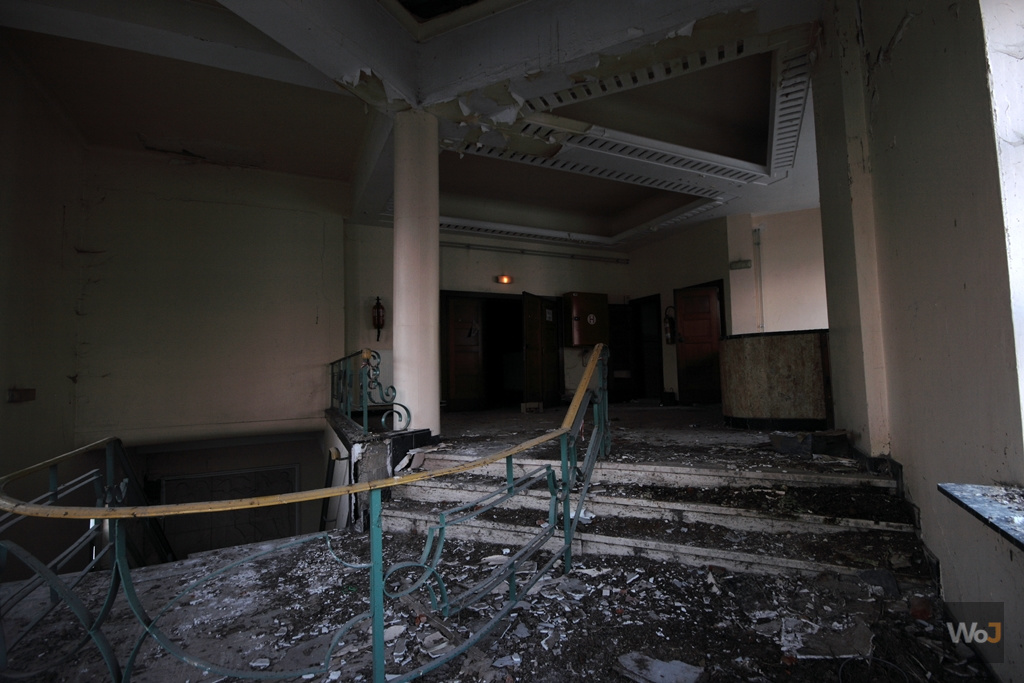 Théâtre Vert
The balcony entrance hall.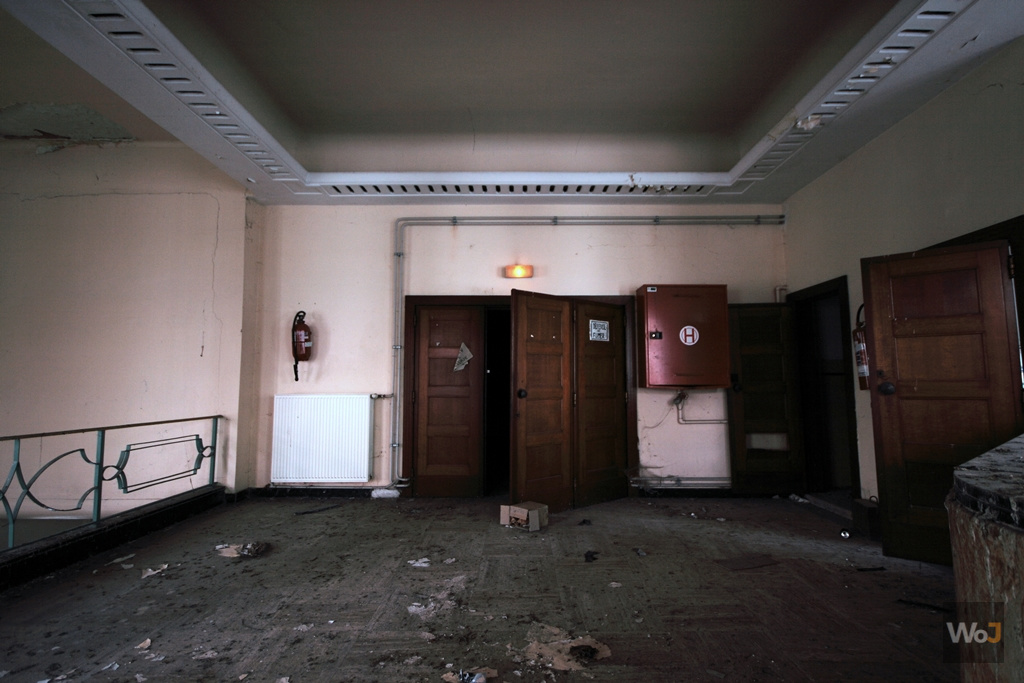 Théâtre Vert
The entrance to the balcony.
Théâtre Vert
Humidity wreaks havoc in the building.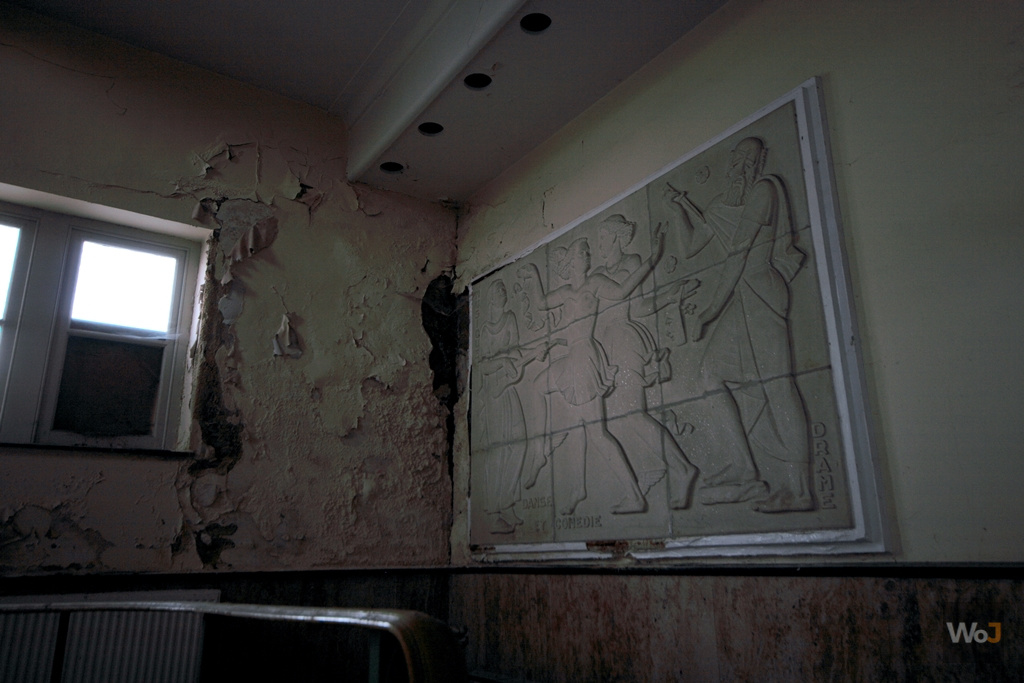 Théâtre Vert
An elegant bas-relief at the foot of the grand staircase.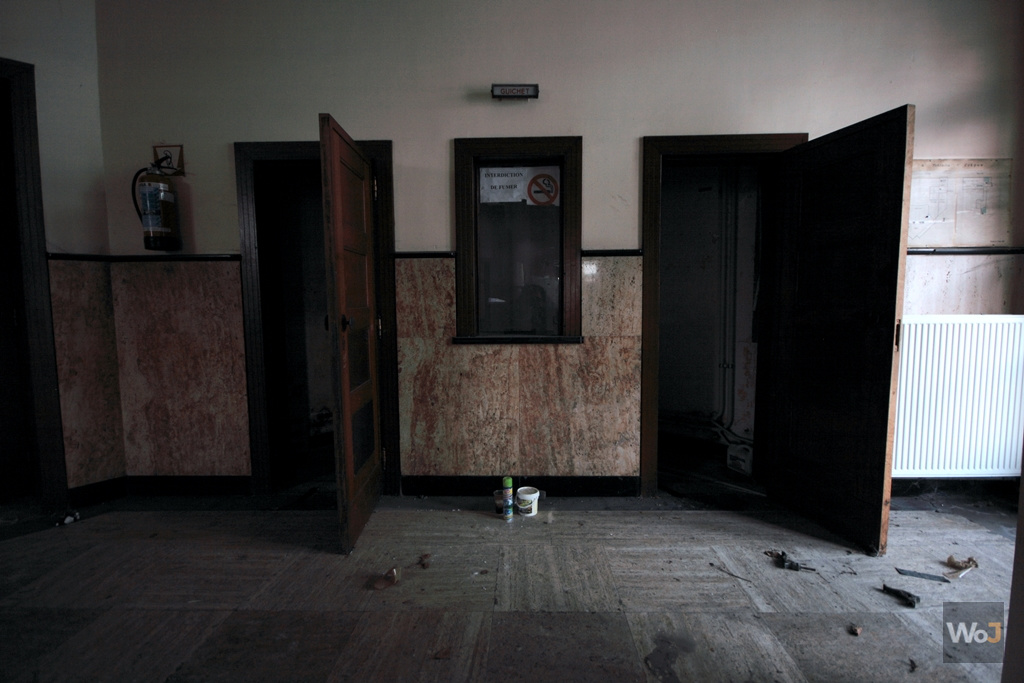 Théâtre Vert
The entrance desk.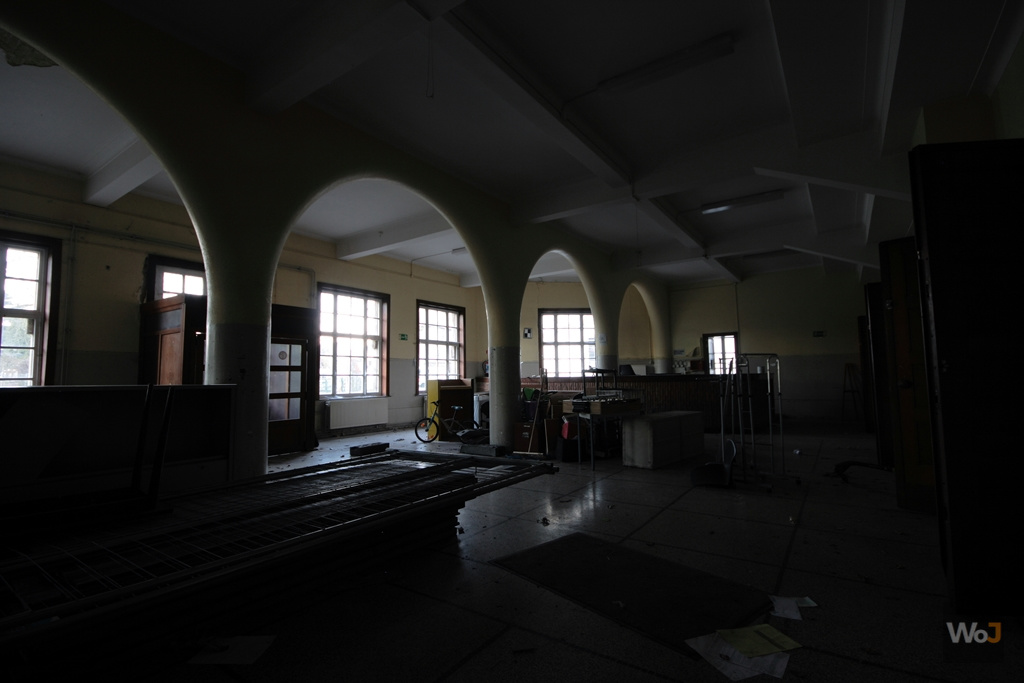 Théâtre Vert
The buffet, used nowadays as a storage place.
Théâtre Vert
To the lodges.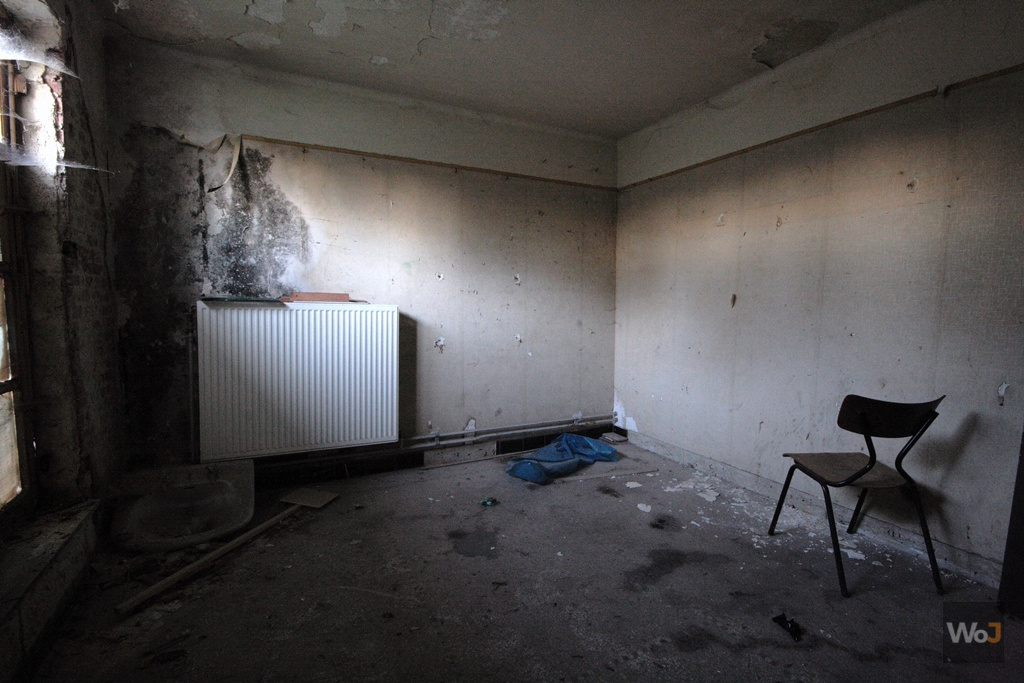 Théâtre Vert
The obligatory forgotten chair.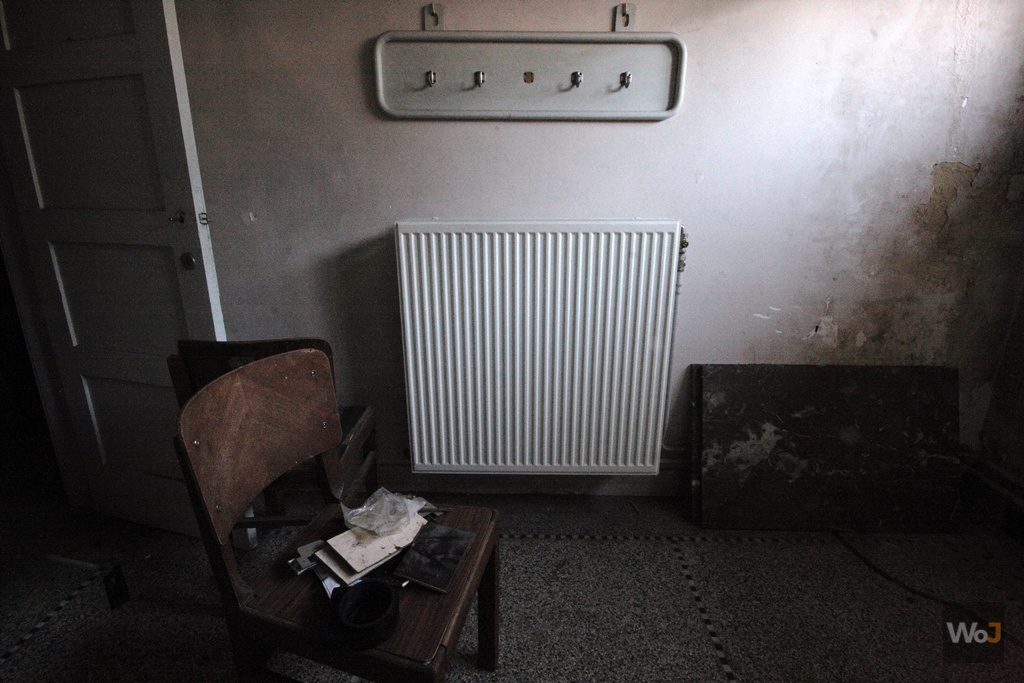 Théâtre Vert
The lodges are all empty.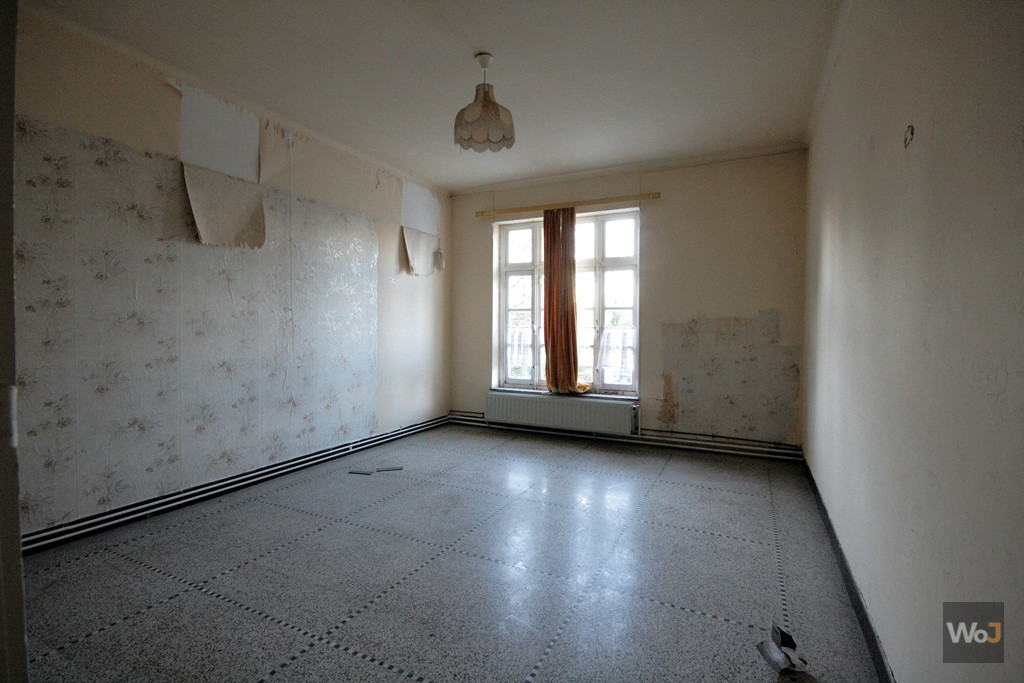 Théâtre Vert
All windows have a direct view of the police station.
Théâtre Vert
The very nice balcony.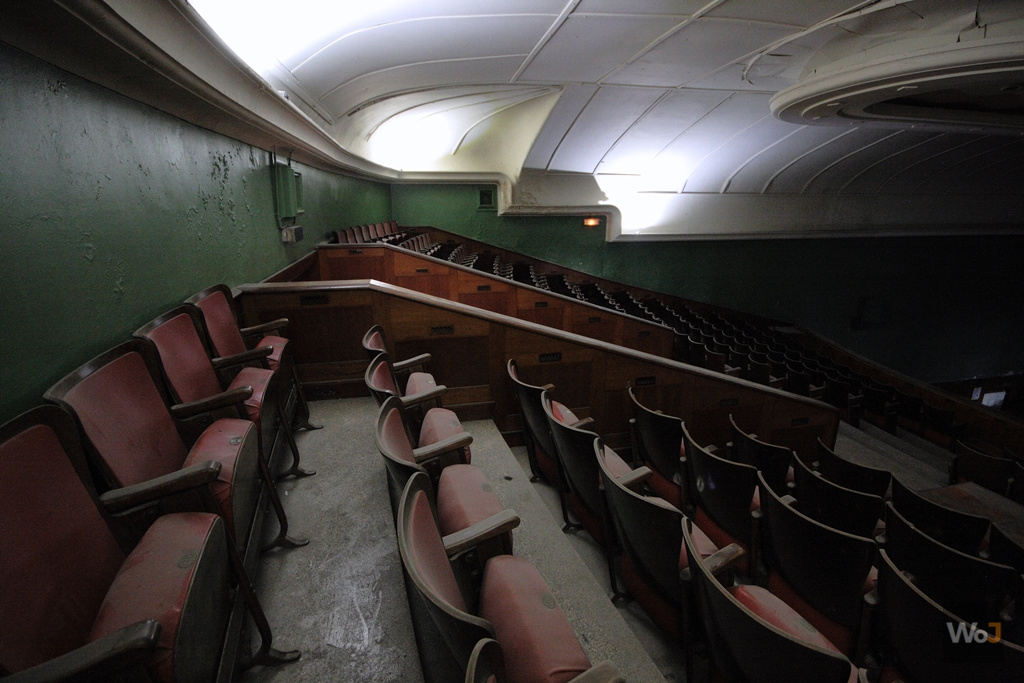 Théâtre Vert
No degradation here, everything seems ready for a reopening.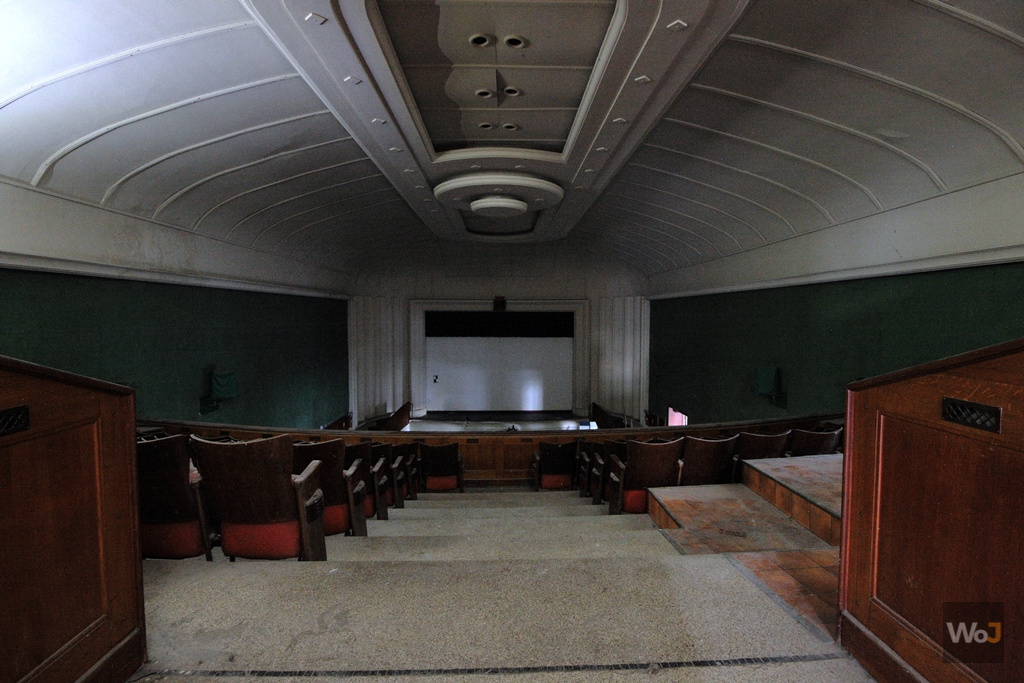 Théâtre Vert
However, the future looks bleak for the theater...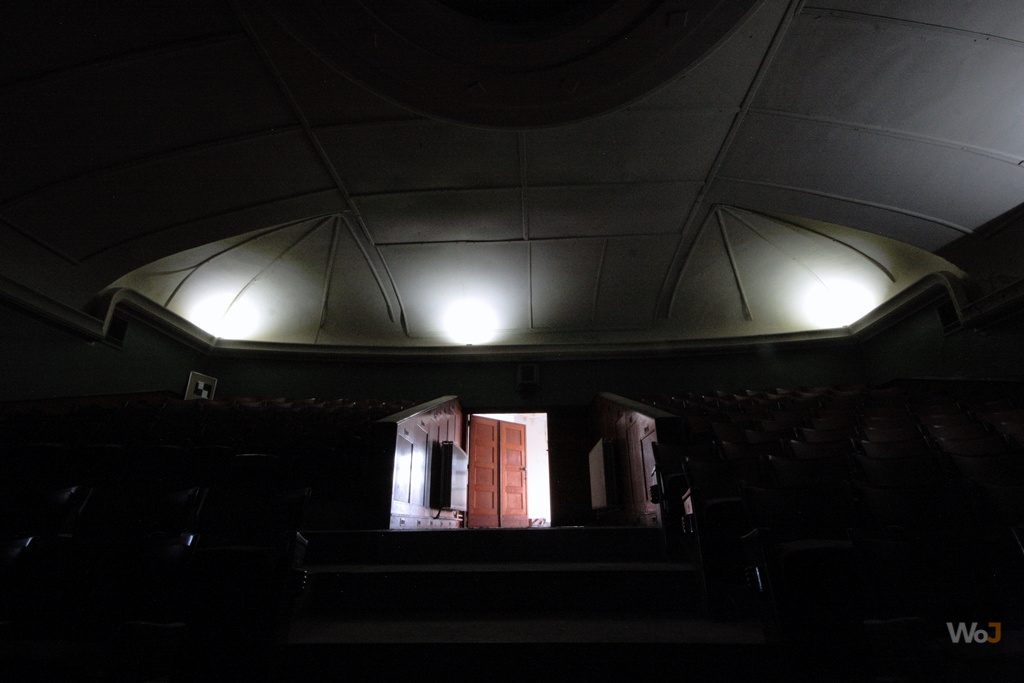 Théâtre Vert
Let's leave the old theater with its memories of grandeur...
---
---
Comments