Having become "the place to be" of the urbex since it hit the headlines some time ago, the Blue Church has nevertheless almost disappeared completely. Fortunately, this is not the case and even if the building suffered from a violent fire, the church is still very valiant. It is that during ancient times, we built to last. Things have changed a bit since then...
Dating from the beginning of the 18th century, the monument was renovated at the end of the 19th century, while maintaining a beautiful harmony.
Losing its religious vocation about ten years ago, the place was transformed into... a place of fun. Even if we may regret this reassignment, we can console ourselves that the church has kept its furniture and decoration.
It remains to be seen whether the fire and the resulting abandonment will not deal a fatal blow to the old building.
Pictures
Blue Church
Only the choir has been fully preserved. The nave, on the other hand, has been transformed into a bar.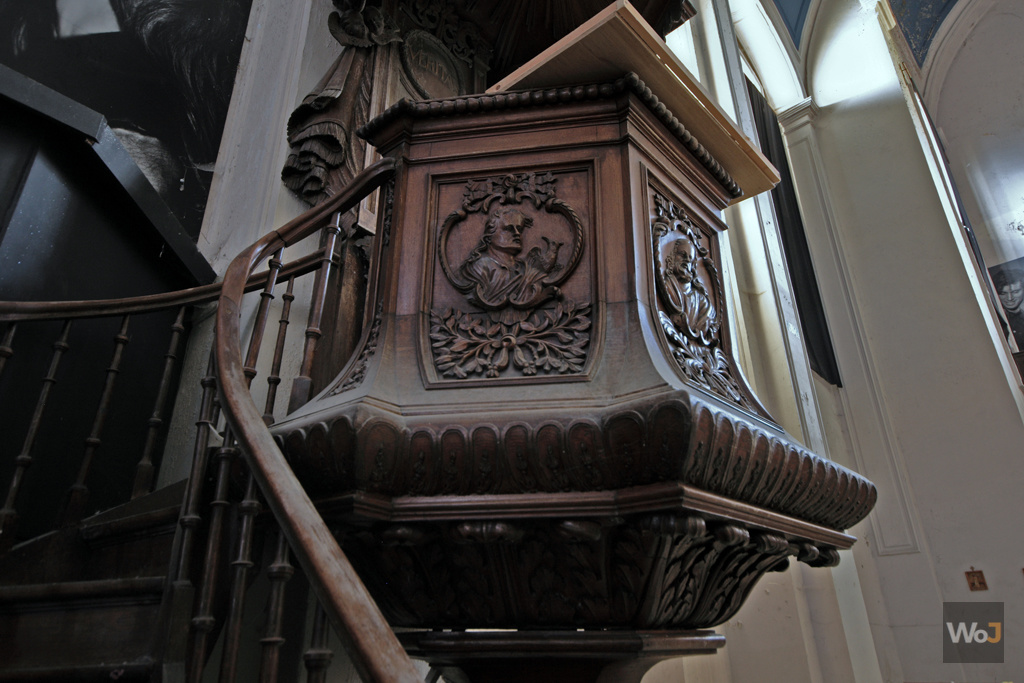 Blue Church
However, there are still witnesses to the past in the nave, such as the pulpit of truth.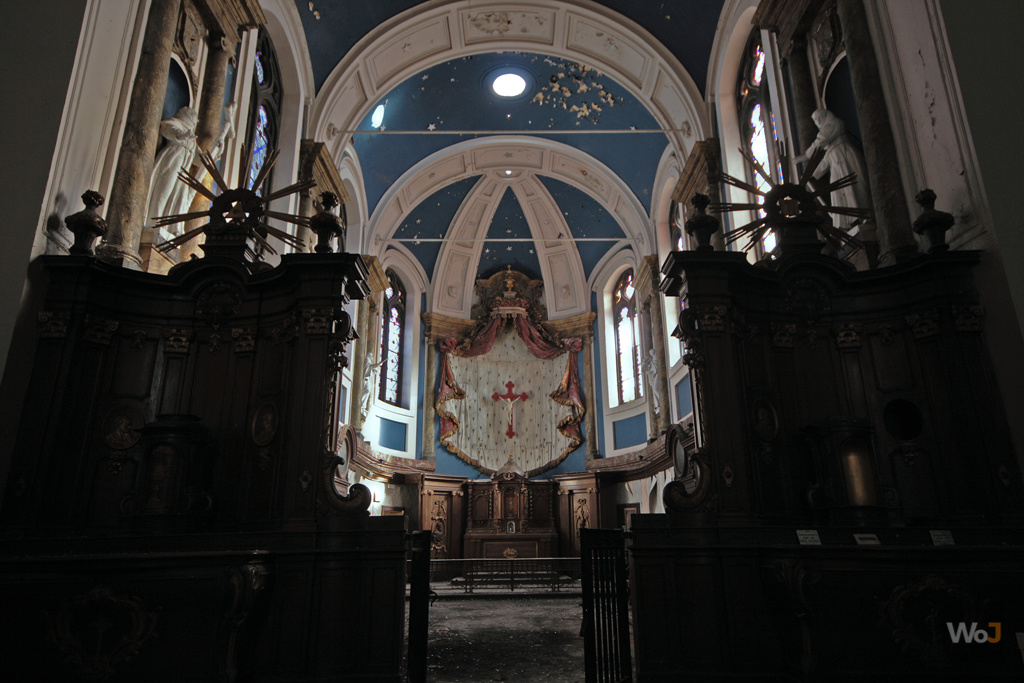 Blue Church
The furniture alone deserves a detailed report. Alas, too many people make it difficult.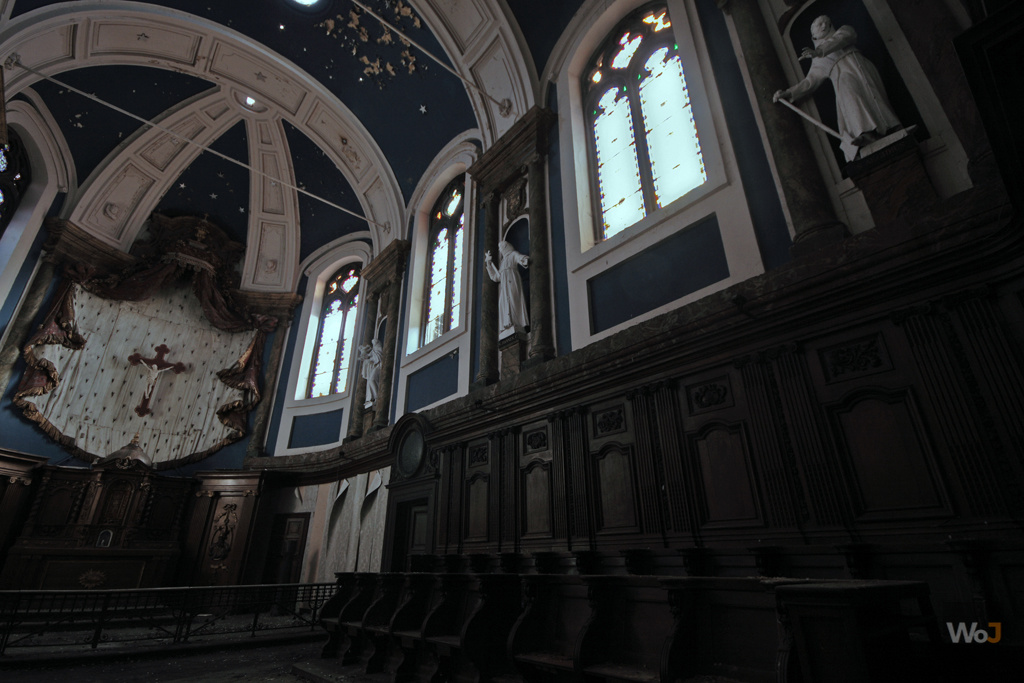 Blue Church
The windows date from the 19th century.
Blue Church
The ionic columns come from a chapel of a vanished palace.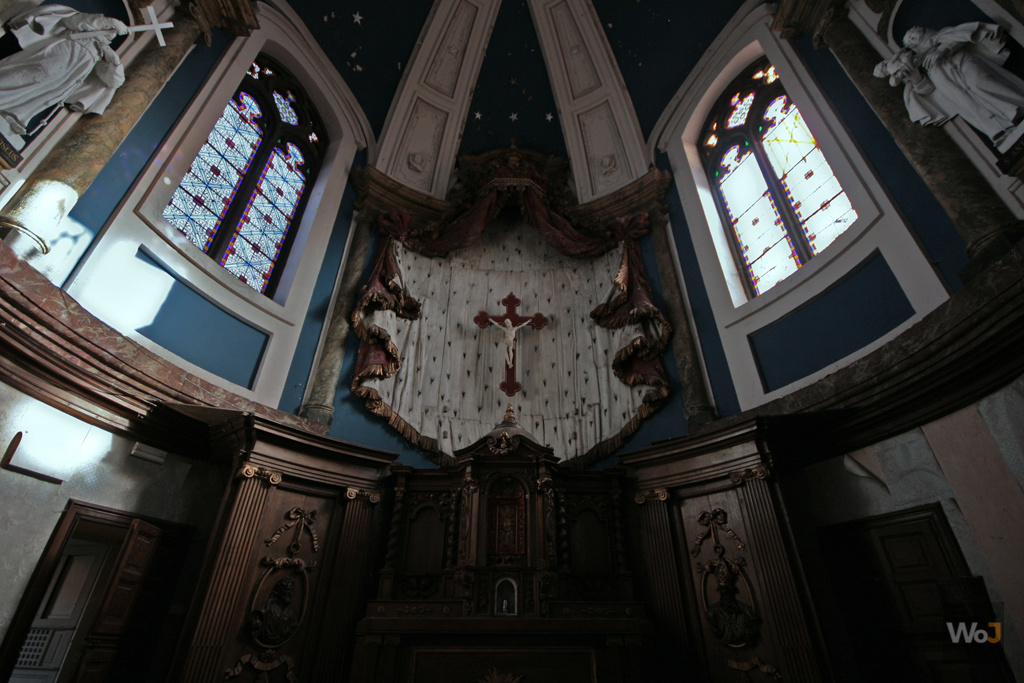 Blue Church
A solemn atmosphere is still present.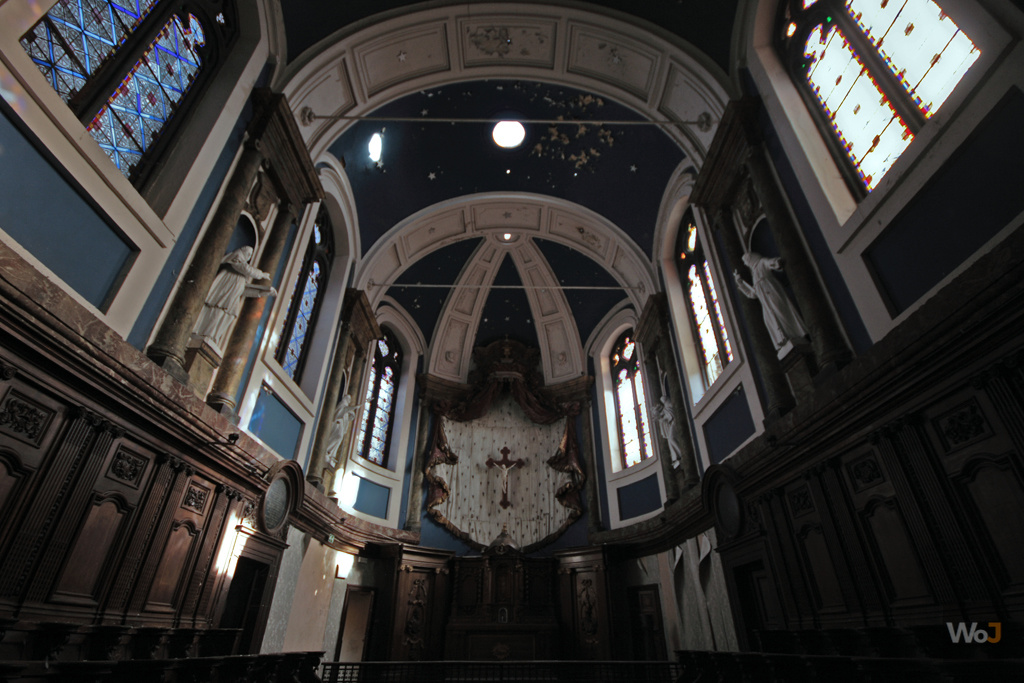 Blue Church
The fire, which completely destroyed the roof, damaged the brick vaults.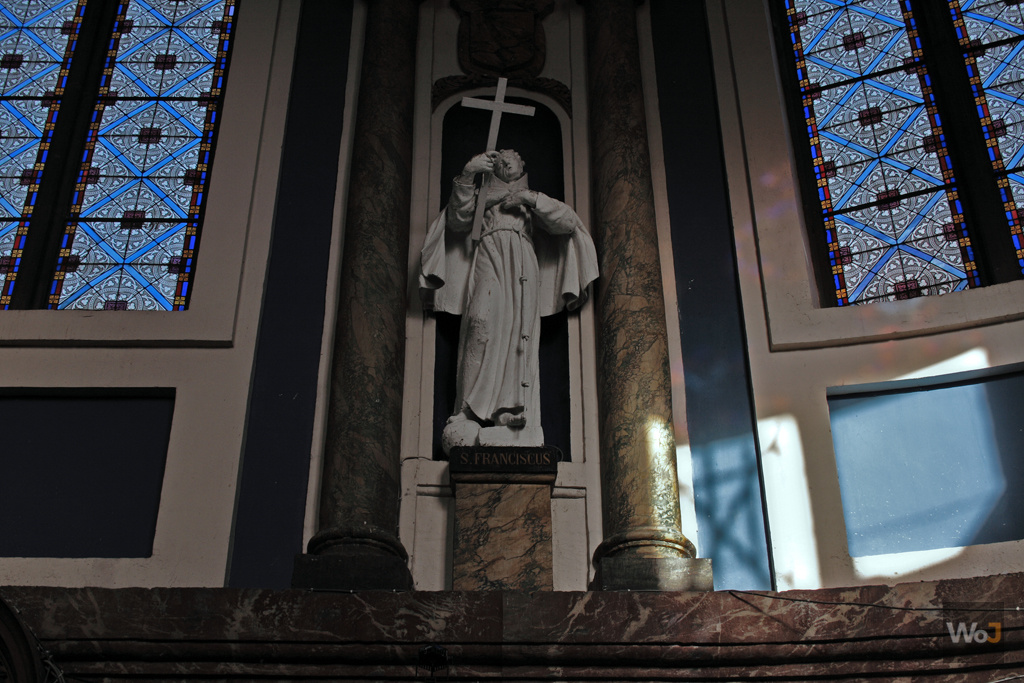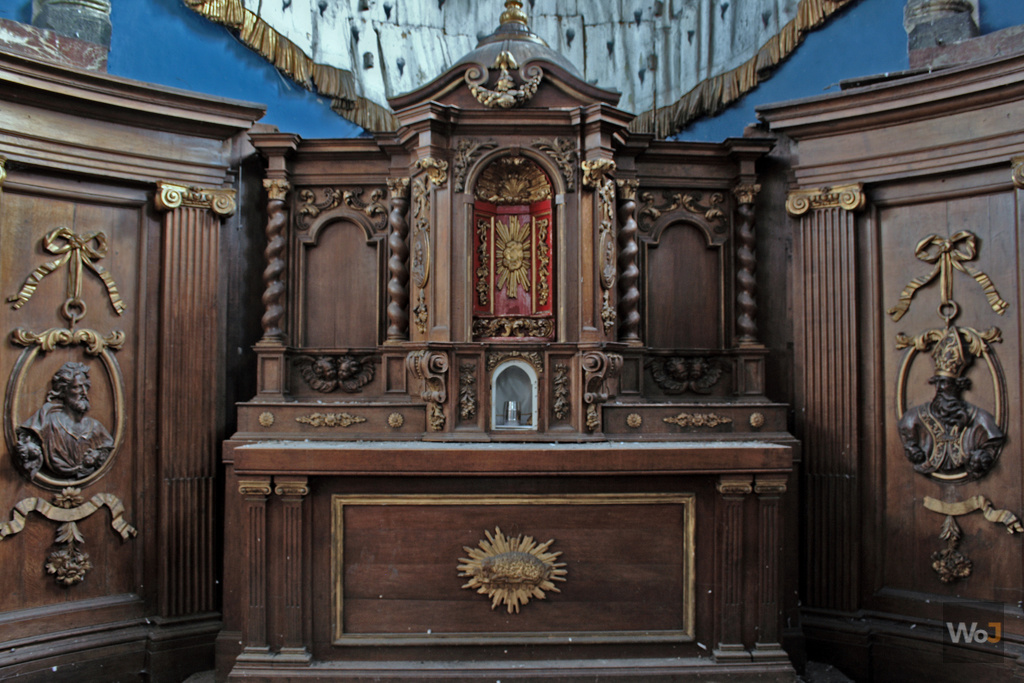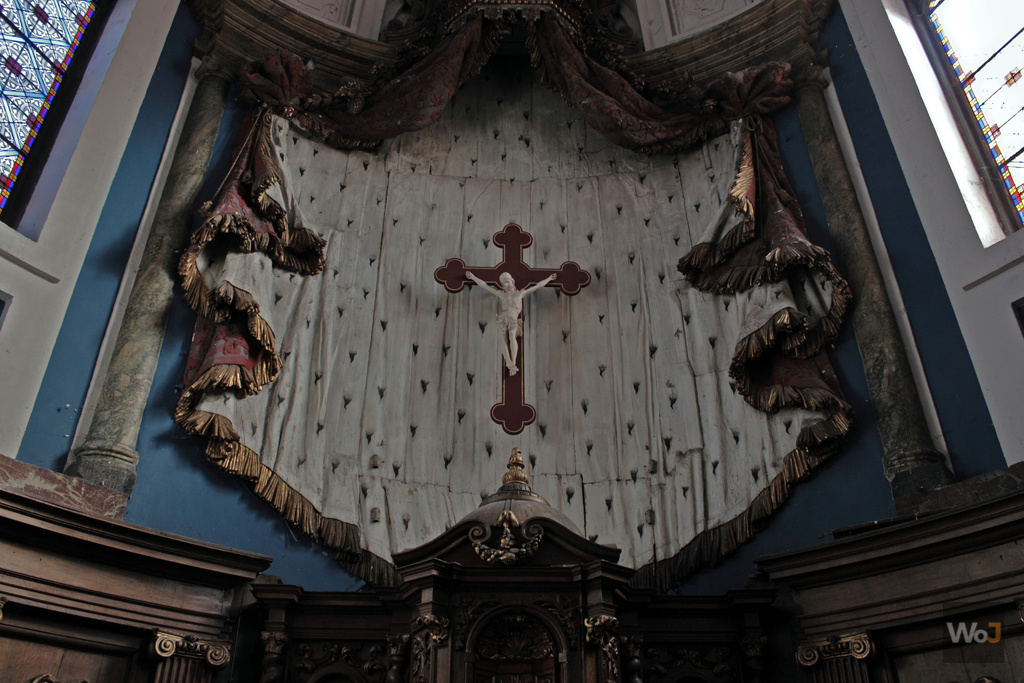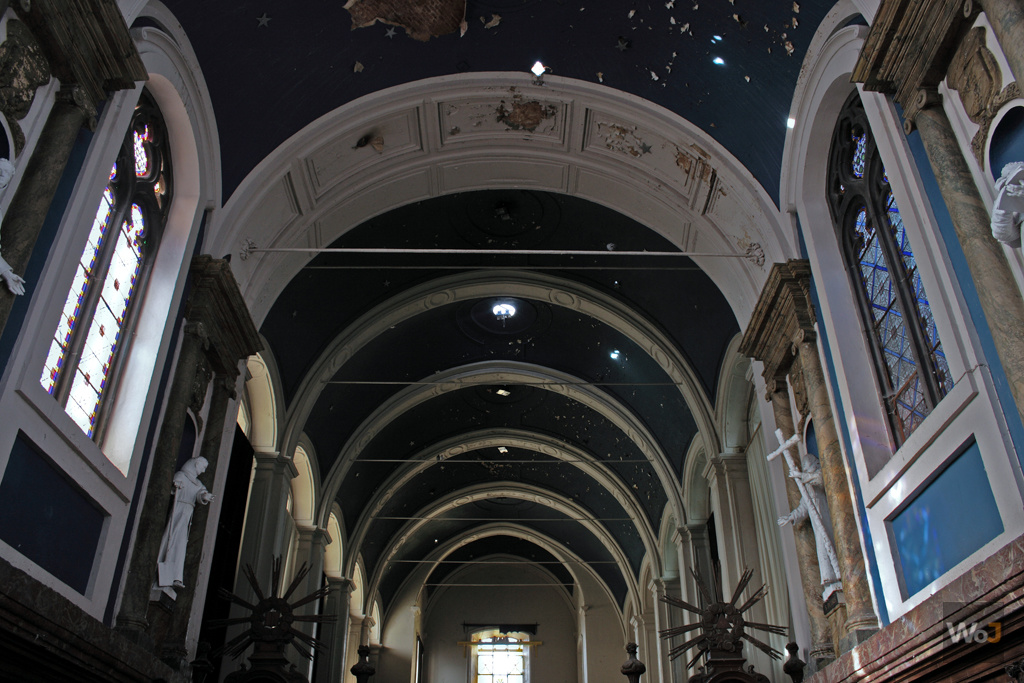 Blue Church
The vaults held firm. Hoping that they can still protect the chapel while waiting for a hypothetical restoration.
---
---
Comments