Some reflections on people and deconfinement. All this is very reassuring and joyful...
I was already quite a misanthropist in the past. But with all that will follow in this paper, my conviction will only come out stronger.

---
Level 0
The current crisis have revealed us some facts to us, many of which we feared would exist but which can no longer be refuted with the current events.
A gradual deconfinement has been ordered and what have we been able to observe ? A comparison between two images is better than a long speech.
People at the store vs. beef at the slaughterhouse
© SudPresse / © Calais Avant-hier
What do we see as the difference ? Yes, there is physical distancing which is more or less applied, but that's it.
Why did all these people flock to fast food restaurants or stores selling nothing essential as soon as they reopened ? No one really knows, and certainly not them. They were there because during the time of the strict confinement, they could not go there. Did they really need to go there ? No.
These people were formatted, without realizing it, to consume excessively, without thinking.
Like the bovids that we gently drive to the slaughterhouse, these people rushed to the fast food restaurants or stores because they were clubbed on TV that these businesses were going to reopen.
The pathetic frenzy of the toilet paper already announced the color.
Another point of consternation : the price of masks sold in supermarkets.
More than 5 € for ONE mask. 5.35 € ! As soon as they were put on sale, out of stock. The sale price could have been 10, 15 or even 20 € per unit, the result would have been the same. However, there are ways to get fabric masks for free and quite easily. But no, idiots threw themselves on masks for limited use and at an outrageous price because the media told them that they were available in stores.
And of course, no one is wondering where all these masks suddenly come from. Some time before, they supposedly didn't exist. Of course...
Common sense & political morons
Another rather frightening point : common sense. Or rather, its absence.
Already at the time of strict confinement, there was a fringe of the population who didn't understand that they had to stay at home. These morons believed themselves invincible and in any case "the virus is for others !" Ok...
That these idiots get infected doesn't bother me more than that, but that at the same time they risk infecting other people who didn't ask, there, NO !
It was not the fines of 250 € that could prevent them from messing around. It was not enough, but our morons of politicians only issued a few muddled directives.
"The success of deconfinement depends on our collective intelligence"
- What did he say ?
- He says we're all gonna die.
Good summary
Speaking of politicians, where are the officials of yesteryear ? You know, those who were real leaders when there was a problem, those people who we could trust in the event of a hard blow. These people who put collective well-being before any other consideration. They no longer exist. Let's compare our current political idiots with those of the past. And let's also compare the effectiveness of the nine Belgian health ministers. Yes, NINE ! Bottomless stupidity...
Another feat of our political leaders : information and directives that go in all directions. In the unclear and confused genre, the information given by our politicians speaks volumes about their skills. The multiple orders for lost or non-compliant masks only adds another line to their record, which is not very shiny. Will they lose their highly paid place ? No. On the other hand, once the health crisis has passed, they will not deprive themselves of making those who fought every day in the face of the disease pay. Trust me, it will happen. Slowly and slyly, but surely. Like always.

National Security Council of Belgium, pests par excellence
© Isopix
The big change ?
When I go out, I always observe those around me. Not by unhealthy voyeurism, I do it instinctively, that's it.
Since Monday, May 11, 2020, people have gradually reclaimed public space. Some respect physical distance and wear a mask, others do not. That was to be expected.
So, on my way to the post office near my home, I come across a group of young people seating on benches. Were they happy to finally be reunited with friends after more than a month of confinement ? I don't know. All I know is that they all had their heads screwed on their smartphones and none of them saw me watching them for a good two minutes. However, I do not have a very discreet stature.
This harmless fact shows that everything will resume exactly as before. Unfortunately...

Little game : find the differences between before and after confinement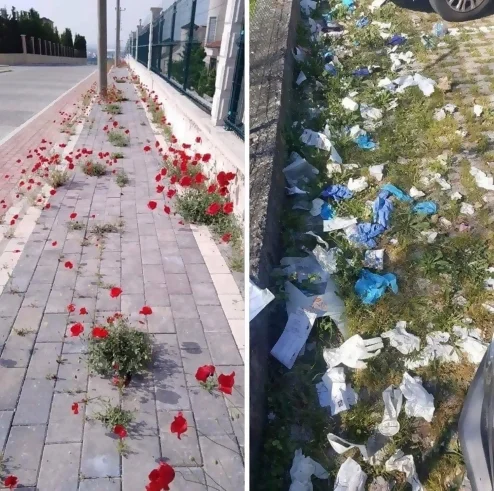 Left : an abandoned street during confinement
Right : a parking lot after confinement
What's the point ?
Disillusioned conclusion
To those who were hoping for a change of mentality thanks to the current crisis, your next disappointment will be all the greater.
People will not change anymore because they do not have the will to change. They believe they are happy in their little consumer life and don't realize that they are only cannon fodder and cash cows. No pity for them.
And to those who want change, good luck ! You will fight against the wind.
With that, all of you get fucked yourself and have a good day
Conclusion of our expert doctor: people are too stupid, may they all die !
---
---
Comments