It's almost done.
The church visited a few months ago will soon end his agony.
I had decided not to come back here, so as not to appreciate the massacre. But being a contradictory mind, I returned to the bedside of the old church.
This time, no intrusion, I'll just stay on the street. At most, this view is quite enough seen the destruction already caused.
A protection would have sufficed to provide funding for a renovation - which would haven't been expensive if it had occurred there is a little more than five years - and that the church could be converted cheaply indoor theatre or exhibition hall. Those projects would have respected the building, but it probably wouldn't have been lucrative enough...
As explained before, the building remained intact for almost half a century. It was only after the collapse of the roof in 2007 that accelerated degradation. A temporary roof was planned but it was never installed.
If you want that a building is rapidly deteriorating, don't look after the roof : the result is guaranteed after a few years. This is precisely what happened in this church. A protection proposal had been introduced, but given the state of the church, it was refused (obviously).
To think that all this was planned...
The church will be transformed into apartments (not necessarily low-end) after destruction of the roof and interiors. A window will be replaced (just for good conscience) while others will be irretrievably lost.
Respect is dead.
Pictures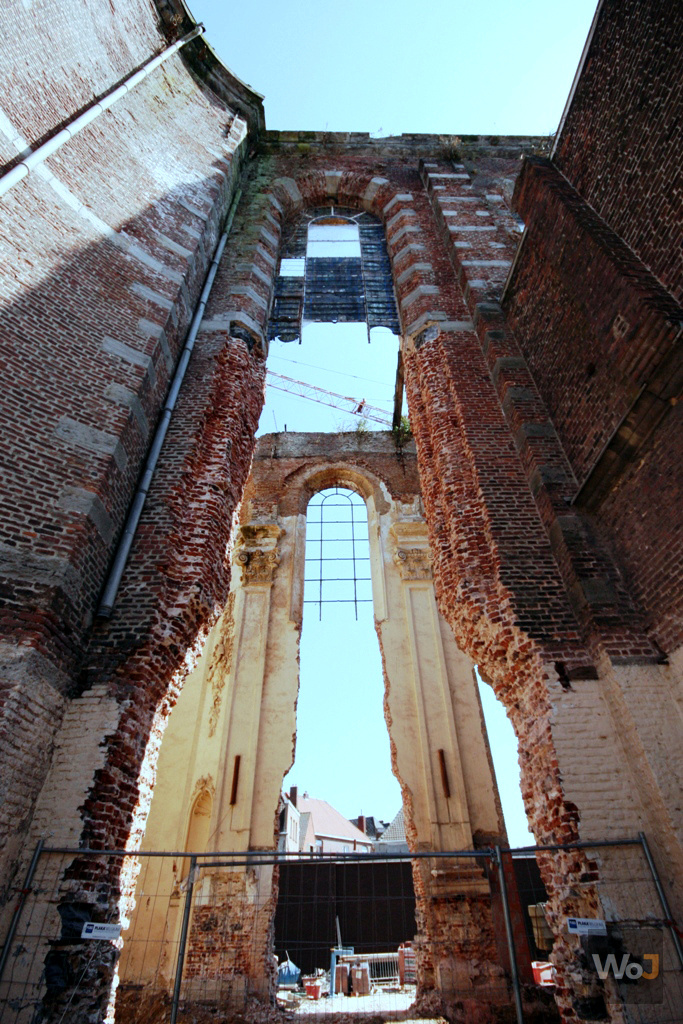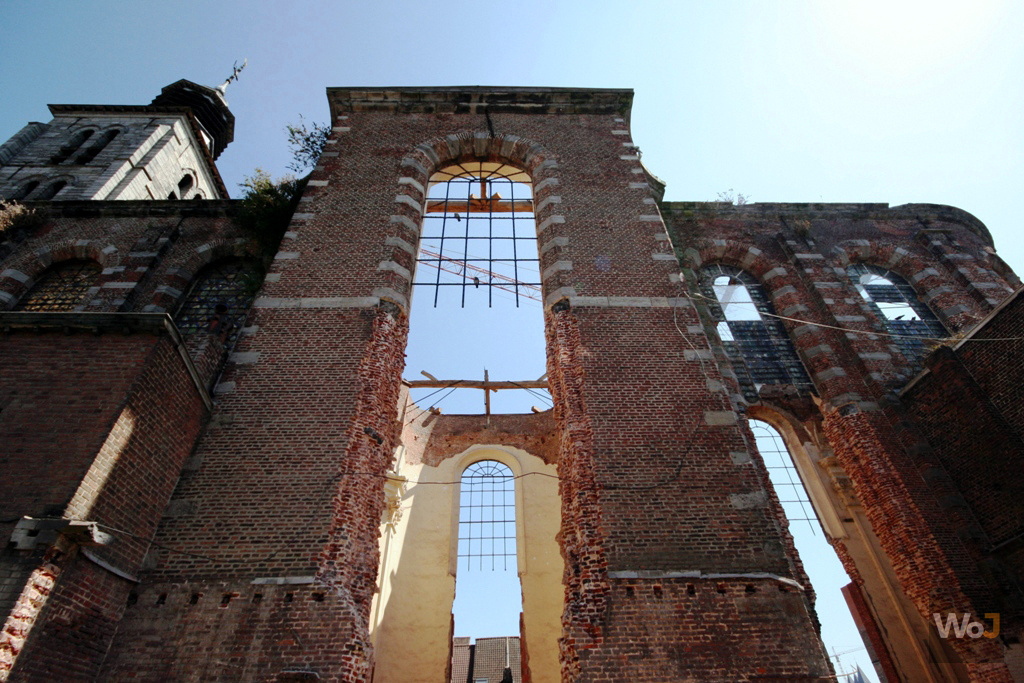 Sacrilege Church II
It's outrageous that a city historical supposed sells out its heritage.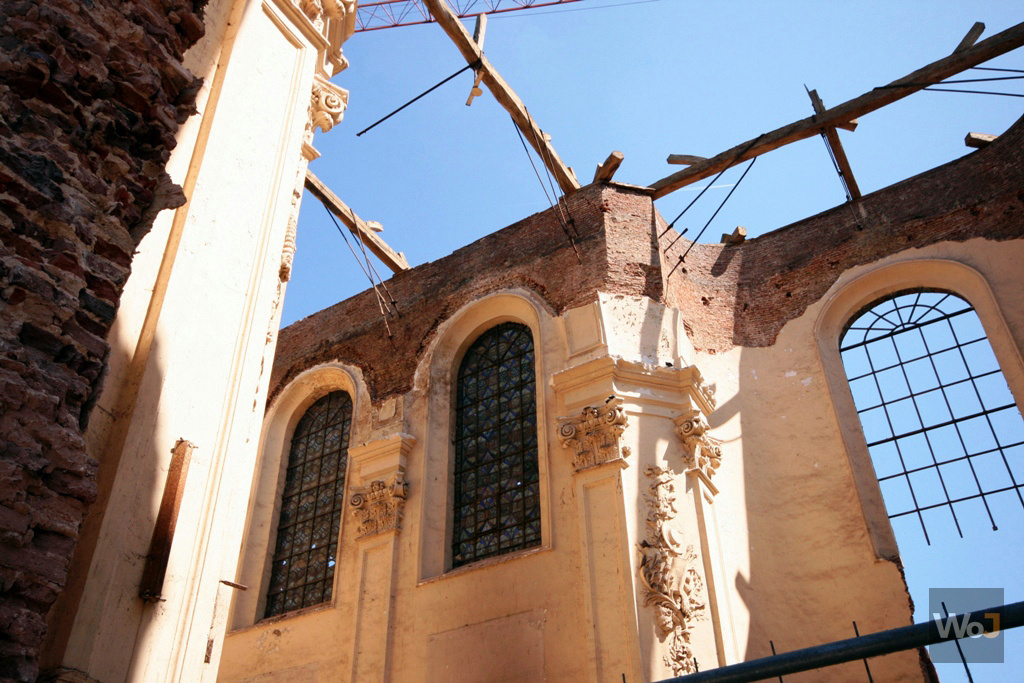 Sacrilege Church II
The brick arches were put ashore.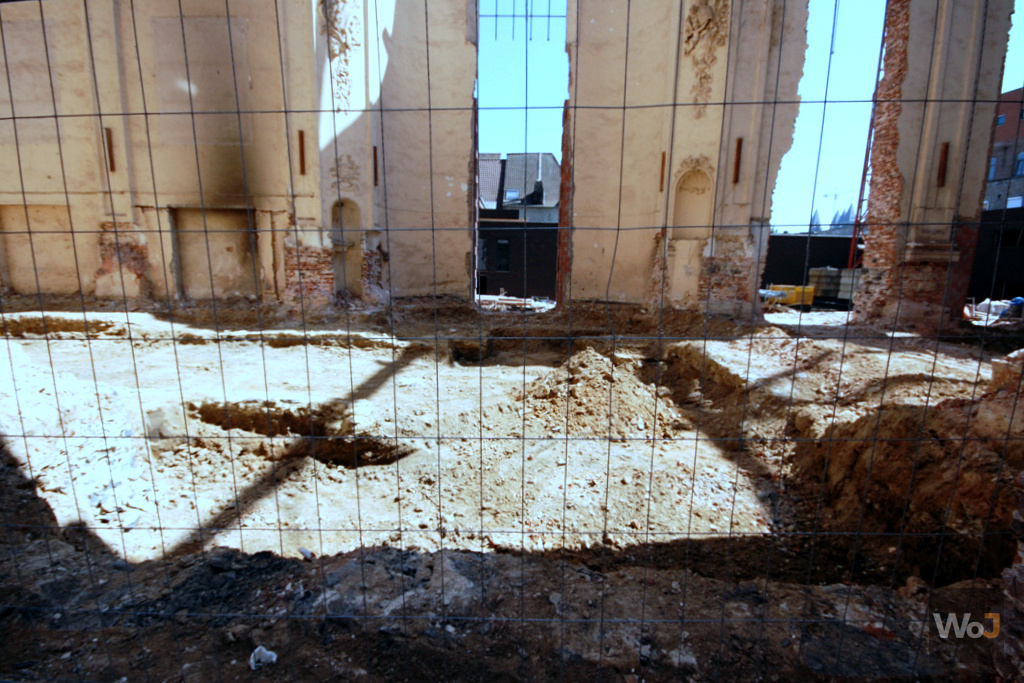 Sacrilege Church II
The foundations of the church of the 14th century have been revealed.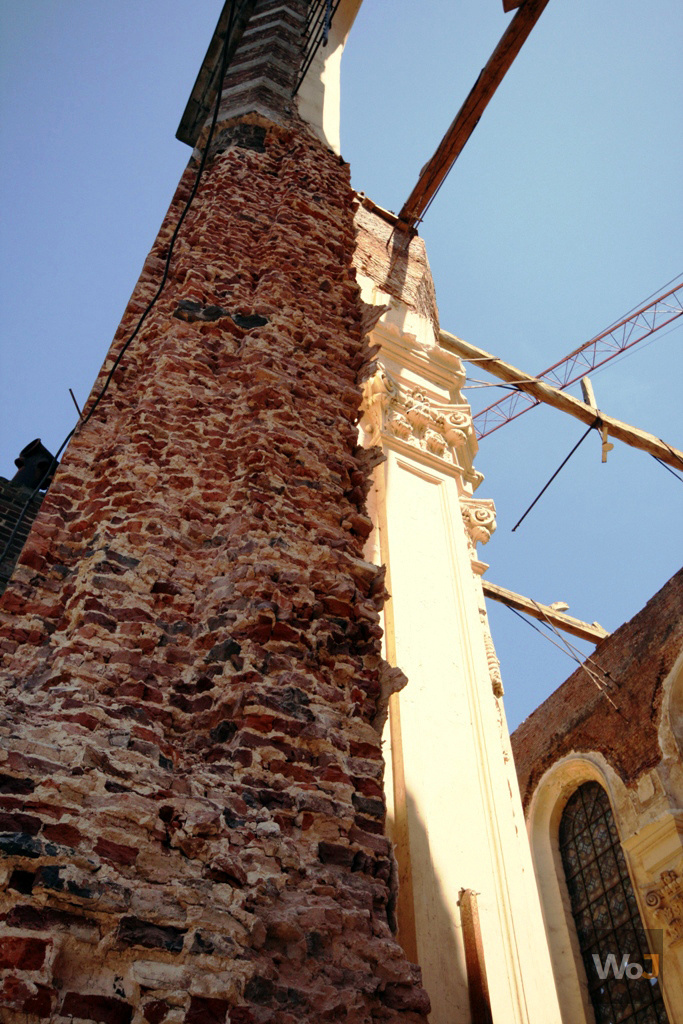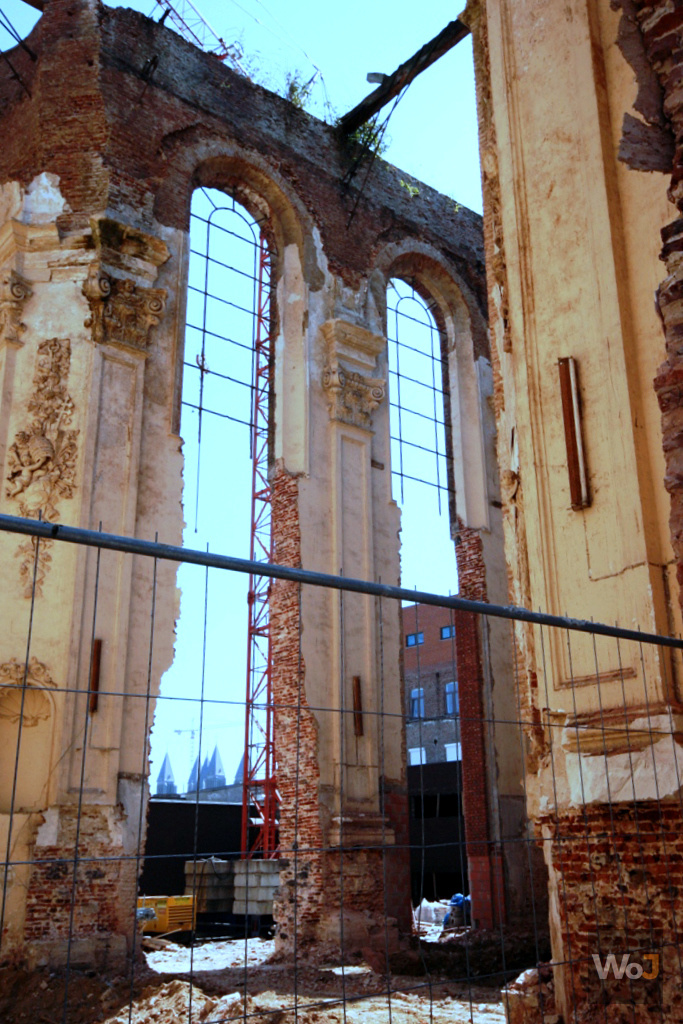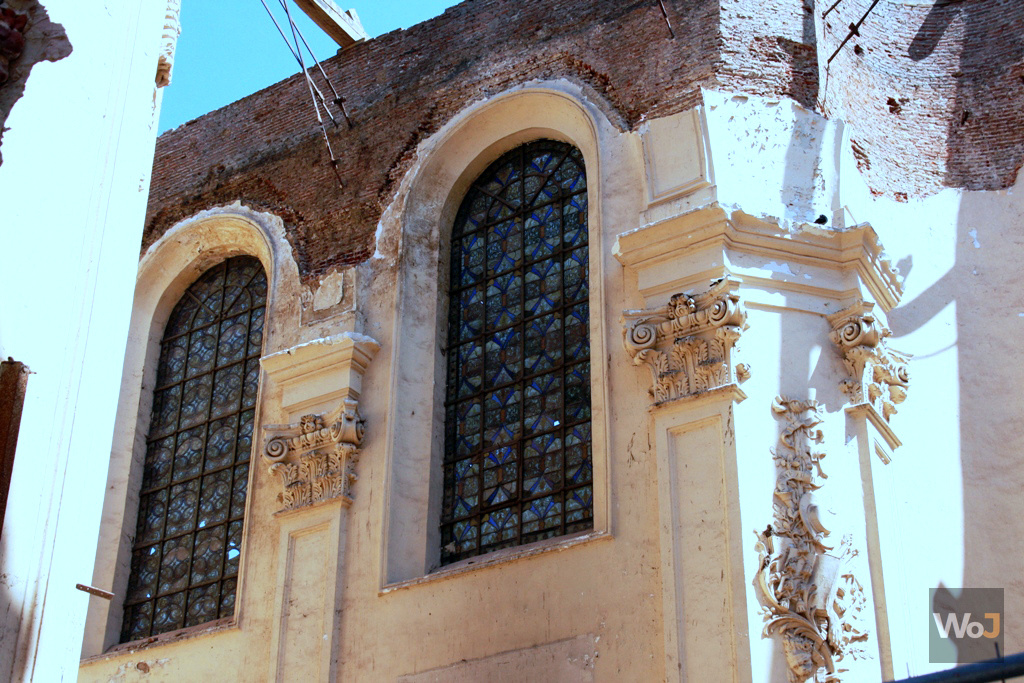 Sacrilege Church II
The stained glasses of the nave awaiting destruction.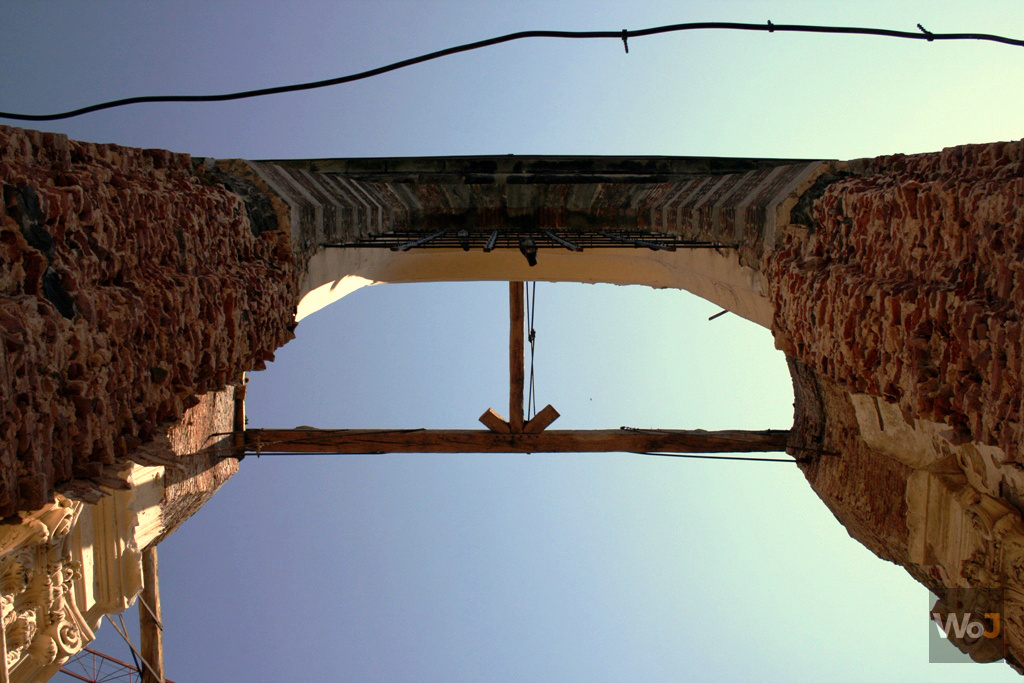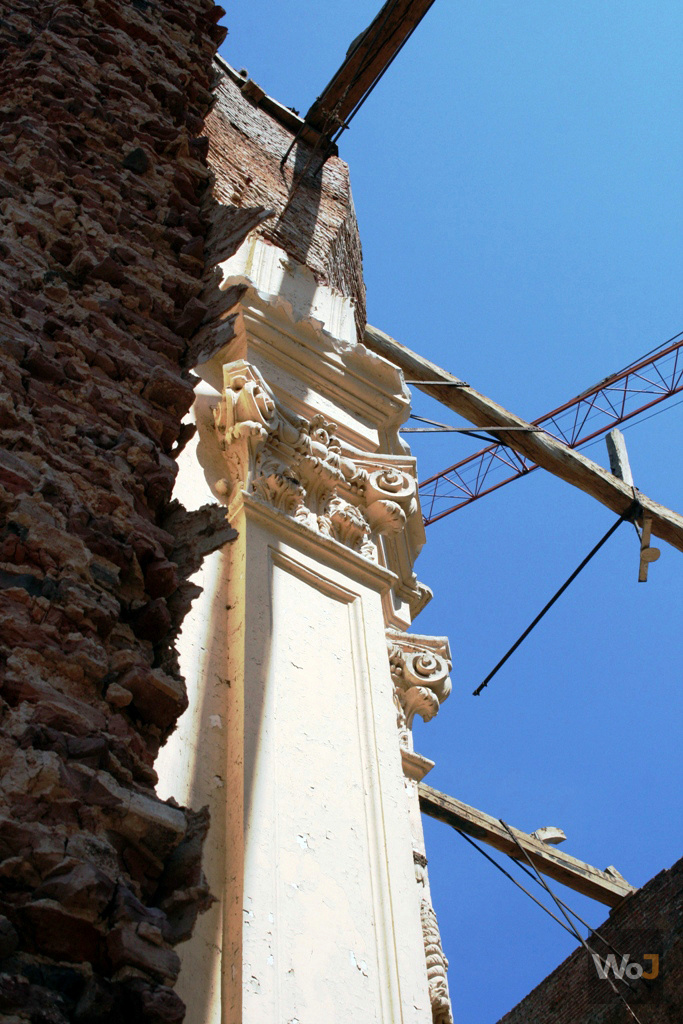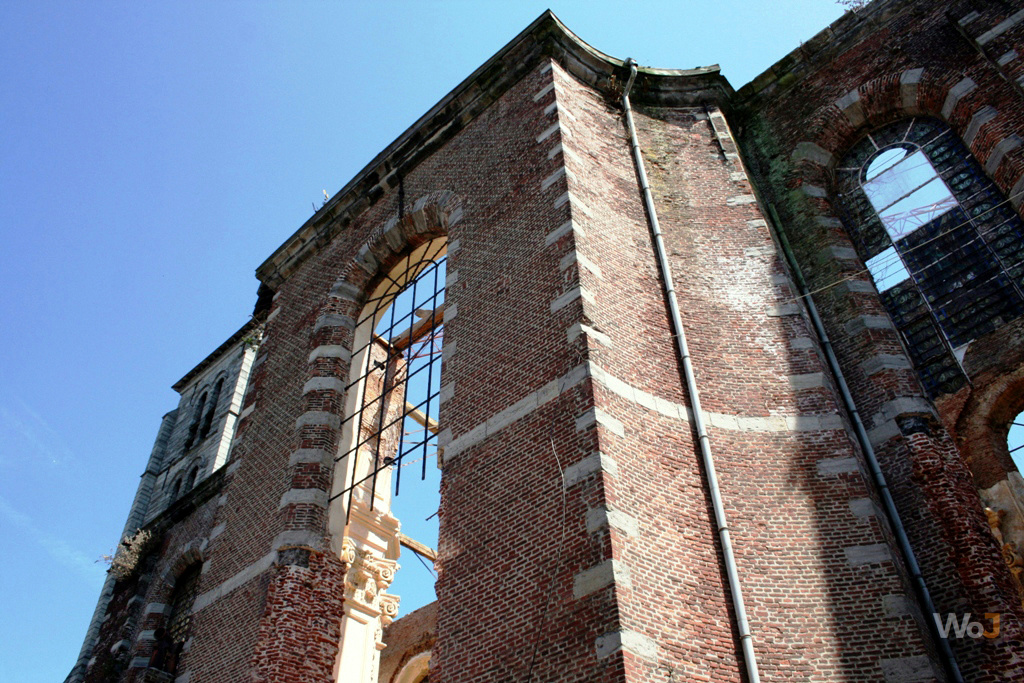 Sacrilege Church II
Who is to blame : the architect who doesn't care about the building's history or the authorities have left to do ?
---
---
Comments