What really matters
People come and go in our lifetime, encounters intended or not. Some call it fate. It does not matter what name we give to these events in the end.
Often, these are simple passing moments, more or less long, good or not, and we end up forgetting them. And if so, there's a good reason.
But sometimes, and this is very rare, certain people (or even just one) are there forever, and no matter the distance or the disagreements, these people will always be there, one way or another. It may happen that we lose sight of each other, but the most important thing will always remain. This is what makes these people truly unique and valuable.
Everyone can evolve (or grow, it depends), sometimes a little, or sometimes a whole new state of mind finally emerges. And that's good ! But still, our fundamentals will remain unchanged. We all have a background that characterizes us and I don't think that can change. If you're an asshole, you'll stay that way. The reverse is just as true, and fortunately.
Mistakes are also part of life, and they are necessary. We always learn from these mistakes. I understood mine.
Of course, this little message is for someone very special. And I tell her this: all that remains is to rebuild, brick after brick, the foundations still being there. No matter how long it takes.
Get well soon and well
On these beautiful words – necessarily that they are beautiful since they are from me ! – I submit to you my last urbex shooting.
You look at them, you appreciate them and you worship me. It's an order !!
As I am generous, I offer you two new links that I added to my favorites :
The other links can be found here
I wish you a very happy All Saints' Day.
See you soon.
---
Damn diabetes
As already mentioned some time ago on this website, during the whole month of November, the logo of your favorite site will be replaced by the universal symbol of diabetes, a blue circle.
This filth still exists and it's not tomorrow that a solution will finally be found. So, we do something to help research, we do our best not to catch this crap, and unfortunately for those who suffer from it, we open your wallet and stop thinking only of your little person.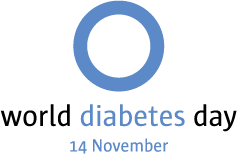 It's not a small disease that is treated with Paracetamol. It's a shit that you keep for life and poisons the lives of those who have it.
Diabetes can kill.
If you really love your loved ones, you'll not be insensitive.
Thanks in advance.
---
Waste of time
No more updates for 3 months on WorldofJosh.be ? Indeed. What's happening ?
Let's say I got lost and lost 3 months. What do you want... Errors in judgment and their consequences are never a good time to pass. Fortunately, they are now behind me.
As for urban exploration, I will hit the road again when I no longer have to take out a mortgage to fill up the gas tank of my car. As for the train... how to say... No thanks.
And I must admit that the photo is the least of my worries at the moment.
So you wait and shut up.
Thanks in advance.
That's life. Hihi
With that, I have some "cleaning up" to do.
Happy World War III and happy next pandemic to all.
---
To keep up to date with WorldofJosh.be news and become smarter, subscribe to the newsletter.
It's good for your health. And it's free for the moment!)
---
A comment, a remark, an opinion ? Do you have something to say ? Don't be shy !
Treat yourself, the floor is yours.
---
Et en français ?
Vous ne comprenez rien de ce qui est écrit sur ce site web ?
Cliquez ici pour accéder à WorldofJosh.be en français.
---